');mask-image:url('data:image/svg+xml;utf8,');mask-mode:alpha;-webkit-mask-repeat:no-repeat;mask-repeat:no-repeat;-webkit-mask-size:contain;mask-size:contain;-webkit-mask-position:center;mask-position:center;border-radius:none}}.wp-block-latest-comments__comment{font-size:15px;line-height:1.1;list-style:none;margin-bottom:1em}.has-avatars .wp-block-latest-comments__comment{min-height:36px;list-style:none}.has-avatars .wp-block-latest-comments__comment .wp-block-latest-comments__comment-excerpt,.has-avatars .wp-block-latest-comments__comment .wp-block-latest-comments__comment-meta{margin-left:52px}.has-dates .wp-block-latest-comments__comment,.has-excerpts .wp-block-latest-comments__comment{line-height:1.5}.wp-block-latest-comments__comment-excerpt p{font-size:14px;line-height:1.8;margin:5px 0 20px}.wp-block-latest-comments__comment-date{color:#8f98a1;display:block;font-size:12px}.wp-block-latest-comments .avatar,.wp-block-latest-comments__comment-avatar{border-radius:24px;display:block;float:left;height:40px;margin-right:12px;width:40px}.wp-block-latest-posts.alignleft{margin-right:2em}.wp-block-latest-posts.alignright{margin-left:2em}.wp-block-latest-posts.wp-block-latest-posts__list{list-style:none}.wp-block-latest-posts.is-grid{display:flex;flex-wrap:wrap;padding:0}.wp-block-latest-posts.is-grid li{margin:0 16px 16px 0;width:100%}@media (min-width:600px){.wp-block-latest-posts.columns-2 li{width:calc(50% - 16px)}.wp-block-latest-posts.columns-3 li{width:calc(33.33333% - 16px)}.wp-block-latest-posts.columns-4 li{width:calc(25% - 16px)}.wp-block-latest-posts.columns-5 li{width:calc(20% - 16px)}.wp-block-latest-posts.columns-6 li{width:calc(16.66667% - 16px)}}.wp-block-latest-posts__post-date{display:block;color:#6c7781;font-size:13px}.wp-block-latest-posts__post-excerpt{margin-top:8px;margin-bottom:16px}.wp-block-media-text{display:-ms-grid;display:grid;-ms-grid-rows:auto;grid-template-rows:auto;-ms-grid-columns:50% 1fr;grid-template-columns:50% 1fr}.wp-block-media-text .has-media-on-the-right{-ms-grid-columns:1fr 50%;grid-template-columns:1fr 50%}.wp-block-media-text.is-vertically-aligned-top .wp-block-media-text__content,.wp-block-media-text.is-vertically-aligned-top .wp-block-media-text__media{-ms-grid-row-align:start;align-self:start}.wp-block-media-text.is-vertically-aligned-center .wp-block-media-text__content,.wp-block-media-text.is-vertically-aligned-center .wp-block-media-text__media,.wp-block-media-text .wp-block-media-text__content,.wp-block-media-text .wp-block-media-text__media{-ms-grid-row-align:center;align-self:center}.wp-block-media-text.is-vertically-aligned-bottom .wp-block-media-text__content,.wp-block-media-text.is-vertically-aligned-bottom .wp-block-media-text__media{-ms-grid-row-align:end;align-self:end}.wp-block-media-text .wp-block-media-text__media{-ms-grid-column:1;grid-column:1;-ms-grid-row:1;grid-row:1;margin:0}.wp-block-media-text .wp-block-media-text__content{word-break:break-word;padding:0 8%}.wp-block-media-text.has-media-on-the-right .wp-block-media-text__media,.wp-block-media-text .wp-block-media-text__content{-ms-grid-column:2;grid-column:2;-ms-grid-row:1;grid-row:1}.wp-block-media-text.has-media-on-the-right .wp-block-media-text__content{-ms-grid-column:1;grid-column:1;-ms-grid-row:1;grid-row:1}.wp-block-media-text>figure>img,.wp-block-media-text>figure>video{max-width:unset;width:100%;vertical-align:middle}.wp-block-media-text.is-image-fill figure{height:100%;min-height:250px;background-size:cover}.wp-block-media-text.is-image-fill figure>img{position:absolute;width:1px;height:1px;padding:0;margin:-1px;overflow:hidden;clip:rect(0,0,0,0);border:0}@media (max-width:600px){.wp-block-media-text.is-stacked-on-mobile{-ms-grid-columns:100%!important;grid-template-columns:100%!important}.wp-block-media-text.is-stacked-on-mobile .wp-block-media-text__media{-ms-grid-column:1;grid-column:1;-ms-grid-row:1;grid-row:1}.wp-block-media-text.is-stacked-on-mobile.has-media-on-the-right .wp-block-media-text__media,.wp-block-media-text.is-stacked-on-mobile .wp-block-media-text__content{-ms-grid-column:1;grid-column:1;-ms-grid-row:2;grid-row:2}.wp-block-media-text.is-stacked-on-mobile.has-media-on-the-right .wp-block-media-text__content{-ms-grid-column:1;grid-column:1;-ms-grid-row:1;grid-row:1}}.is-small-text{font-size:14px}.is-regular-text{font-size:16px}.is-large-text{font-size:36px}.is-larger-text{font-size:48px}.has-drop-cap:not(:focus):first-letter{float:left;font-size:8.4em;line-height:.68;font-weight:100;margin:.05em .1em 0 0;text-transform:uppercase;font-style:normal}.has-drop-cap:not(:focus):after{content:"";display:table;clear:both;padding-top:14px}p.has-background{padding:20px 30px}p.has-text-color a{color:inherit}.wp-block-pullquote{padding:3em 0;margin-left:0;margin-right:0;text-align:center}.wp-block-pullquote.alignleft,.wp-block-pullquote.alignright{max-width:305px}.wp-block-pullquote.alignleft p,.wp-block-pullquote.alignright p{font-size:20px}.wp-block-pullquote p{font-size:28px;line-height:1.6}.wp-block-pullquote cite,.wp-block-pullquote footer{position:relative}.wp-block-pullquote .has-text-color a{color:inherit}.wp-block-pullquote:not(.is-style-solid-color){background:none}.wp-block-pullquote.is-style-solid-color{border:none}.wp-block-pullquote.is-style-solid-color blockquote{margin-left:auto;margin-right:auto;text-align:left;max-width:60%}.wp-block-pullquote.is-style-solid-color blockquote p{margin-top:0;margin-bottom:0;font-size:32px}.wp-block-pullquote.is-style-solid-color blockquote cite{text-transform:none;font-style:normal}.wp-block-pullquote cite{color:inherit}.wp-block-quote.is-large,.wp-block-quote.is-style-large{margin:0 0 16px;padding:0 1em}.wp-block-quote.is-large p,.wp-block-quote.is-style-large p{font-size:24px;font-style:italic;line-height:1.6}.wp-block-quote.is-large cite,.wp-block-quote.is-large footer,.wp-block-quote.is-style-large cite,.wp-block-quote.is-style-large footer{font-size:18px;text-align:right}.wp-block-rss.alignleft{margin-right:2em}.wp-block-rss.alignright{margin-left:2em}.wp-block-rss.is-grid{display:flex;flex-wrap:wrap;padding:0;list-style:none}.wp-block-rss.is-grid li{margin:0 16px 16px 0;width:100%}@media (min-width:600px){.wp-block-rss.columns-2 li{width:calc(50% - 16px)}.wp-block-rss.columns-3 li{width:calc(33.33333% - 16px)}.wp-block-rss.columns-4 li{width:calc(25% - 16px)}.wp-block-rss.columns-5 li{width:calc(20% - 16px)}.wp-block-rss.columns-6 li{width:calc(16.66667% - 16px)}}.wp-block-rss__item-author,.wp-block-rss__item-publish-date{display:block;color:#6c7781;font-size:13px}.wp-block-search{display:flex;flex-wrap:wrap}.wp-block-search .wp-block-search__label{width:100%}.wp-block-search .wp-block-search__input{flex-grow:1}.wp-block-search .wp-block-search__button{margin-left:10px}.wp-block-separator.is-style-wide{border-bottom-width:1px}.wp-block-separator.is-style-dots{background:none!important;border:none;text-align:center;max-width:none;line-height:1;height:auto}.wp-block-separator.is-style-dots:before{content:"\00b7 \00b7 \00b7";color:currentColor;font-size:20px;letter-spacing:2em;padding-left:2em;font-family:serif}.wp-block-social-links{display:flex;justify-content:flex-start;padding-left:0;padding-right:0;margin-left:0}.wp-social-link{width:36px;height:36px;border-radius:36px;margin-right:8px}.wp-social-link,.wp-social-link a{display:block;transition:transform .1s ease}.wp-social-link a{padding:6px;line-height:0}.wp-social-link a,.wp-social-link a:active,.wp-social-link a:hover,.wp-social-link a:visited,.wp-social-link svg{color:currentColor;fill:currentColor}.wp-social-link:hover{transform:scale(1.1)}.wp-block-social-links.aligncenter{justify-content:center;display:flex}.wp-block-social-links:not(.is-style-logos-only) .wp-social-link{background-color:#f0f0f0;color:#444}.wp-block-social-links:not(.is-style-logos-only) .wp-social-link-amazon{background-color:#f90;color:#fff}.wp-block-social-links:not(.is-style-logos-only) .wp-social-link-bandcamp{background-color:#1ea0c3;color:#fff}.wp-block-social-links:not(.is-style-logos-only) .wp-social-link-behance{background-color:#0757fe;color:#fff}.wp-block-social-links:not(.is-style-logos-only) .wp-social-link-codepen{background-color:#1e1f26;color:#fff}.wp-block-social-links:not(.is-style-logos-only) .wp-social-link-deviantart{background-color:#02e49b;color:#fff}.wp-block-social-links:not(.is-style-logos-only) .wp-social-link-dribbble{background-color:#e94c89;color:#fff}.wp-block-social-links:not(.is-style-logos-only) .wp-social-link-dropbox{background-color:#4280ff;color:#fff}.wp-block-social-links:not(.is-style-logos-only) .wp-social-link-etsy{background-color:#f45800;color:#fff}.wp-block-social-links:not(.is-style-logos-only) .wp-social-link-facebook{background-color:#1977f2;color:#fff}.wp-block-social-links:not(.is-style-logos-only) .wp-social-link-fivehundredpx{background-color:#000;color:#fff}.wp-block-social-links:not(.is-style-logos-only) .wp-social-link-flickr{background-color:#0461dd;color:#fff}.wp-block-social-links:not(.is-style-logos-only) .wp-social-link-foursquare{background-color:#e65678;color:#fff}.wp-block-social-links:not(.is-style-logos-only) .wp-social-link-github{background-color:#24292d;color:#fff}.wp-block-social-links:not(.is-style-logos-only) .wp-social-link-goodreads{background-color:#eceadd;color:#382110}.wp-block-social-links:not(.is-style-logos-only) .wp-social-link-google{background-color:#ea4434;color:#fff}.wp-block-social-links:not(.is-style-logos-only) .wp-social-link-instagram{background-color:#f00075;color:#fff}.wp-block-social-links:not(.is-style-logos-only) .wp-social-link-lastfm{background-color:#e21b24;color:#fff}.wp-block-social-links:not(.is-style-logos-only) .wp-social-link-linkedin{background-color:#0577b5;color:#fff}.wp-block-social-links:not(.is-style-logos-only) .wp-social-link-mastodon{background-color:#3288d4;color:#fff}.wp-block-social-links:not(.is-style-logos-only) .wp-social-link-medium{background-color:#02ab6c;color:#fff}.wp-block-social-links:not(.is-style-logos-only) .wp-social-link-meetup{background-color:#f6405f;color:#fff}.wp-block-social-links:not(.is-style-logos-only) .wp-social-link-pinterest{background-color:#e60122;color:#fff}.wp-block-social-links:not(.is-style-logos-only) .wp-social-link-pocket{background-color:#ef4155;color:#fff}.wp-block-social-links:not(.is-style-logos-only) .wp-social-link-reddit{background-color:#fe4500;color:#fff}.wp-block-social-links:not(.is-style-logos-only) .wp-social-link-skype{background-color:#0478d7;color:#fff}.wp-block-social-links:not(.is-style-logos-only) .wp-social-link-snapchat{background-color:#fefc00;color:#fff;stroke:#000}.wp-block-social-links:not(.is-style-logos-only) .wp-social-link-soundcloud{background-color:#ff5600;color:#fff}.wp-block-social-links:not(.is-style-logos-only) .wp-social-link-spotify{background-color:#1bd760;color:#fff}.wp-block-social-links:not(.is-style-logos-only) .wp-social-link-tumblr{background-color:#011835;color:#fff}.wp-block-social-links:not(.is-style-logos-only) .wp-social-link-twitch{background-color:#6440a4;color:#fff}.wp-block-social-links:not(.is-style-logos-only) .wp-social-link-twitter{background-color:#21a1f3;color:#fff}.wp-block-social-links:not(.is-style-logos-only) .wp-social-link-vimeo{background-color:#1eb7ea;color:#fff}.wp-block-social-links:not(.is-style-logos-only) .wp-social-link-vk{background-color:#4680c2;color:#fff}.wp-block-social-links:not(.is-style-logos-only) .wp-social-link-wordpress{background-color:#3499cd;color:#fff}.wp-block-social-links:not(.is-style-logos-only) .wp-social-link-yelp{background-color:#d32422;color:#fff}.wp-block-social-links:not(.is-style-logos-only) .wp-social-link-youtube{background-color:#ff0100;color:#fff}.wp-block-social-links.is-style-logos-only .wp-social-link{background:none;padding:4px}.wp-block-social-links.is-style-logos-only .wp-social-link svg{width:28px;height:28px}.wp-block-social-links.is-style-logos-only .wp-social-link-amazon{color:#f90}.wp-block-social-links.is-style-logos-only .wp-social-link-bandcamp{color:#1ea0c3}.wp-block-social-links.is-style-logos-only .wp-social-link-behance{color:#0757fe}.wp-block-social-links.is-style-logos-only .wp-social-link-codepen{color:#1e1f26}.wp-block-social-links.is-style-logos-only .wp-social-link-deviantart{color:#02e49b}.wp-block-social-links.is-style-logos-only .wp-social-link-dribbble{color:#e94c89}.wp-block-social-links.is-style-logos-only .wp-social-link-dropbox{color:#4280ff}.wp-block-social-links.is-style-logos-only .wp-social-link-etsy{color:#f45800}.wp-block-social-links.is-style-logos-only .wp-social-link-facebook{color:#1977f2}.wp-block-social-links.is-style-logos-only .wp-social-link-fivehundredpx{color:#000}.wp-block-social-links.is-style-logos-only .wp-social-link-flickr{color:#0461dd}.wp-block-social-links.is-style-logos-only .wp-social-link-foursquare{color:#e65678}.wp-block-social-links.is-style-logos-only .wp-social-link-github{color:#24292d}.wp-block-social-links.is-style-logos-only .wp-social-link-goodreads{color:#382110}.wp-block-social-links.is-style-logos-only .wp-social-link-google{color:#ea4434}.wp-block-social-links.is-style-logos-only .wp-social-link-instagram{color:#f00075}.wp-block-social-links.is-style-logos-only .wp-social-link-lastfm{color:#e21b24}.wp-block-social-links.is-style-logos-only .wp-social-link-linkedin{color:#0577b5}.wp-block-social-links.is-style-logos-only .wp-social-link-mastodon{color:#3288d4}.wp-block-social-links.is-style-logos-only .wp-social-link-medium{color:#02ab6c}.wp-block-social-links.is-style-logos-only .wp-social-link-meetup{color:#f6405f}.wp-block-social-links.is-style-logos-only .wp-social-link-pinterest{color:#e60122}.wp-block-social-links.is-style-logos-only .wp-social-link-pocket{color:#ef4155}.wp-block-social-links.is-style-logos-only .wp-social-link-reddit{color:#fe4500}.wp-block-social-links.is-style-logos-only .wp-social-link-skype{color:#0478d7}.wp-block-social-links.is-style-logos-only .wp-social-link-snapchat{color:#fff;stroke:#000}.wp-block-social-links.is-style-logos-only .wp-social-link-soundcloud{color:#ff5600}.wp-block-social-links.is-style-logos-only .wp-social-link-spotify{color:#1bd760}.wp-block-social-links.is-style-logos-only .wp-social-link-tumblr{color:#011835}.wp-block-social-links.is-style-logos-only .wp-social-link-twitch{color:#6440a4}.wp-block-social-links.is-style-logos-only .wp-social-link-twitter{color:#21a1f3}.wp-block-social-links.is-style-logos-only .wp-social-link-vimeo{color:#1eb7ea}.wp-block-social-links.is-style-logos-only .wp-social-link-vk{color:#4680c2}.wp-block-social-links.is-style-logos-only .wp-social-link-wordpress{color:#3499cd}.wp-block-social-links.is-style-logos-only .wp-social-link-yelp{background-color:#d32422;color:#fff}.wp-block-social-links.is-style-logos-only .wp-social-link-youtube{color:#ff0100}.wp-block-social-links.is-style-pill-shape .wp-social-link{width:auto}.wp-block-social-links.is-style-pill-shape .wp-social-link a{padding-left:16px;padding-right:16px}.wp-block-spacer{clear:both}p.wp-block-subhead{font-size:1.1em;font-style:italic;opacity:.75}.wp-block-table{overflow-x:auto}.wp-block-table table{width:100%}.wp-block-table .has-fixed-layout{table-layout:fixed;width:100%}.wp-block-table .has-fixed-layout td,.wp-block-table .has-fixed-layout th{word-break:break-word}.wp-block-table.aligncenter,.wp-block-table.alignleft,.wp-block-table.alignright{display:table;width:auto}.wp-block-table.aligncenter td,.wp-block-table.aligncenter th,.wp-block-table.alignleft td,.wp-block-table.alignleft th,.wp-block-table.alignright td,.wp-block-table.alignright th{word-break:break-word}.wp-block-table .has-subtle-light-gray-background-color{background-color:#f3f4f5}.wp-block-table .has-subtle-pale-green-background-color{background-color:#e9fbe5}.wp-block-table .has-subtle-pale-blue-background-color{background-color:#e7f5fe}.wp-block-table .has-subtle-pale-pink-background-color{background-color:#fcf0ef}.wp-block-table.is-style-stripes{border-spacing:0;border-collapse:inherit;background-color:transparent;border-bottom:1px solid #f3f4f5}.wp-block-table.is-style-stripes tbody tr:nth-child(odd){background-color:#f3f4f5}.wp-block-table.is-style-stripes.has-subtle-light-gray-background-color tbody tr:nth-child(odd){background-color:#f3f4f5}.wp-block-table.is-style-stripes.has-subtle-pale-green-background-color tbody tr:nth-child(odd){background-color:#e9fbe5}.wp-block-table.is-style-stripes.has-subtle-pale-blue-background-color tbody tr:nth-child(odd){background-color:#e7f5fe}.wp-block-table.is-style-stripes.has-subtle-pale-pink-background-color tbody tr:nth-child(odd){background-color:#fcf0ef}.wp-block-table.is-style-stripes td,.wp-block-table.is-style-stripes th{border-color:transparent}.wp-block-text-columns,.wp-block-text-columns.aligncenter{display:flex}.wp-block-text-columns .wp-block-column{margin:0 16px;padding:0}.wp-block-text-columns .wp-block-column:first-child{margin-left:0}.wp-block-text-columns .wp-block-column:last-child{margin-right:0}.wp-block-text-columns.columns-2 .wp-block-column{width:50%}.wp-block-text-columns.columns-3 .wp-block-column{width:33.33333%}.wp-block-text-columns.columns-4 .wp-block-column{width:25%}pre.wp-block-verse{white-space:nowrap;overflow:auto}.wp-block-video{margin-left:0;margin-right:0}.wp-block-video video{max-width:100%}@supports ((position:-webkit-sticky) or (position:sticky)){.wp-block-video [poster]{-o-object-fit:cover;object-fit:cover}}.wp-block-video.aligncenter{text-align:center}.wp-block-video figcaption{margin-top:.5em;margin-bottom:1em}:root .has-pale-pink-background-color{background-color:#f78da7}:root .has-vivid-red-background-color{background-color:#cf2e2e}:root .has-luminous-vivid-orange-background-color{background-color:#ff6900}:root .has-luminous-vivid-amber-background-color{background-color:#fcb900}:root .has-light-green-cyan-background-color{background-color:#7bdcb5}:root .has-vivid-green-cyan-background-color{background-color:#00d084}:root .has-pale-cyan-blue-background-color{background-color:#8ed1fc}:root .has-vivid-cyan-blue-background-color{background-color:#0693e3}:root .has-vivid-purple-background-color{background-color:#9b51e0}:root .has-very-light-gray-background-color{background-color:#eee}:root .has-cyan-bluish-gray-background-color{background-color:#abb8c3}:root .has-very-dark-gray-background-color{background-color:#313131}:root .has-pale-pink-color{color:#f78da7}:root .has-vivid-red-color{color:#cf2e2e}:root .has-luminous-vivid-orange-color{color:#ff6900}:root .has-luminous-vivid-amber-color{color:#fcb900}:root .has-light-green-cyan-color{color:#7bdcb5}:root .has-vivid-green-cyan-color{color:#00d084}:root .has-pale-cyan-blue-color{color:#8ed1fc}:root .has-vivid-cyan-blue-color{color:#0693e3}:root .has-vivid-purple-color{color:#9b51e0}:root .has-very-light-gray-color{color:#eee}:root .has-cyan-bluish-gray-color{color:#abb8c3}:root .has-very-dark-gray-color{color:#313131}.has-small-font-size{font-size:13px}.has-normal-font-size,.has-regular-font-size{font-size:16px}.has-medium-font-size{font-size:20px}.has-large-font-size{font-size:36px}.has-huge-font-size,.has-larger-font-size{font-size:42px}.has-text-align-center{text-align:center}.has-text-align-left{text-align:left}.has-text-align-right{text-align:right} .attachment img[src$=".svg"],.widget_media_image img[src$=".svg"]{width:100%}.attachment img[src$=".svg"],.widget_media_image img[src$=".svg"]{width:100%}.attachment svg,.widget_media_image svg{max-width:100%;height:auto} /*! Theme Name: Trastra Theme URI: https://trastra.com/ Author: Trastra Author URI: https://trastra.com/ Description: Description Version: 1.0.0 License: GNU General Public License v2 or later License URI: LICENSE Text Domain: Trastra Tags: custom-background, custom-logo, custom-menu, featured-images, threaded-comments, translation-ready */ @charset "UTF-8";img.alignright{float:right;margin:0 0 1em 1em}.grecaptcha-badge{display:none}img.alignleft{float:left;margin:0 1em 1em 0}img.aligncenter{display:block;margin-left:auto;margin-right:auto}.alignright{float:right}.alignleft{float:left}.aligncenter{display:block;margin-left:auto;margin-right:auto}a img.alignright{float:right;margin:0 0 1em 1em}a img.alignleft{float:left;margin:0 1em 1em 0}a img.aligncenter{display:block;margin-left:auto;margin-right:auto}body,div,dl,dt,dd,ul,li,h1,h2,h3,h4,h5,h6,pre,code,form,fieldset,input,textarea,p,blockquote,th,td{margin:0;padding:0}table{border-collapse:collapse;border-spacing:0}fieldset,img,abbr{border:0}address,caption,cite,code,dfn,strong,th,var{font-style:normal;font-weight:normal}ul li{list-style:none}caption,th{text-align:left}h1,h2,h3,h4,h5,h6{font-size:100%;font-weight:normal}sup{vertical-align:text-top}sub{vertical-align:text-bottom}input,textarea,select{font-family:inherit;font-size:inherit;font-weight:inherit}legend{color:#000}article,aside,details,figcaption,figure,footer,header,hgroup,menu,nav,section,main{display:block}img{max-width:100%;height:auto}@font-face{font-family:"Montserrat";font-display:swap;font-style:normal;font-weight:300;src:local("Montserrat Light"),local("Montserrat-Light"),url(//trastra.com/wp-content/themes/trastra/css/../fonts/JTURjIg1_i6t8kCHKm45_cJD3gTD-O50.woff) format("woff");unicode-range:U+0460-052F,U+1C80-1C88,U+20B4,U+2DE0-2DFF,U+A640-A69F,U+FE2E-FE2F}@font-face{font-family:"Montserrat";font-display:swap;font-style:normal;font-weight:300;src:local("Montserrat Light"),local("Montserrat-Light"),url(//trastra.com/wp-content/themes/trastra/css/../fonts/JTURjIg1_i6t8kCHKm45_cJD3g3D-O50.woff) format("woff");unicode-range:U+0400-045F,U+0490-0491,U+04B0-04B1,U+2116}@font-face{font-family:"Montserrat";font-display:swap;font-style:normal;font-weight:300;src:local("Montserrat Light"),local("Montserrat-Light"),url(//trastra.com/wp-content/themes/trastra/css/../fonts/JTURjIg1_i6t8kCHKm45_cJD3gbD-O50.woff) format("woff");unicode-range:U+0102-0103,U+0110-0111,U+1EA0-1EF9,U+20AB}@font-face{font-family:"Montserrat";font-display:swap;font-style:normal;font-weight:300;src:local("Montserrat Light"),local("Montserrat-Light"),url(//trastra.com/wp-content/themes/trastra/css/../fonts/JTURjIg1_i6t8kCHKm45_cJD3gfD-O50.woff) format("woff");unicode-range:U+0100-024F,U+0259,U+1E00-1EFF,U+2020,U+20A0-20AB,U+20AD-20CF,U+2113,U+2C60-2C7F,U+A720-A7FF}@font-face{font-family:"Montserrat";font-display:swap;font-style:normal;font-weight:300;src:local("Montserrat Light"),local("Montserrat-Light"),url(//trastra.com/wp-content/themes/trastra/css/../fonts/JTURjIg1_i6t8kCHKm45_cJD3gnD-A.woff) format("woff");unicode-range:U+0000-00FF,U+0131,U+0152-0153,U+02BB-02BC,U+02C6,U+02DA,U+02DC,U+2000-206F,U+2074,U+20AC,U+2122,U+2191,U+2193,U+2212,U+2215,U+FEFF,U+FFFD}@font-face{font-family:"Montserrat";font-display:swap;font-style:normal;font-weight:400;src:local("Montserrat Regular"),local("Montserrat-Regular"),url(//trastra.com/wp-content/themes/trastra/css/../fonts/JTUSjIg1_i6t8kCHKm459WRhzTbi.woff) format("woff");unicode-range:U+0460-052F,U+1C80-1C88,U+20B4,U+2DE0-2DFF,U+A640-A69F,U+FE2E-FE2F}@font-face{font-family:"Montserrat";font-display:swap;font-style:normal;font-weight:400;src:local("Montserrat Regular"),local("Montserrat-Regular"),url(//trastra.com/wp-content/themes/trastra/css/../fonts/JTUSjIg1_i6t8kCHKm459W1hzTbi.woff) format("woff");unicode-range:U+0400-045F,U+0490-0491,U+04B0-04B1,U+2116}@font-face{font-family:"Montserrat";font-display:swap;font-style:normal;font-weight:400;src:local("Montserrat Regular"),local("Montserrat-Regular"),url(//trastra.com/wp-content/themes/trastra/css/../fonts/JTUSjIg1_i6t8kCHKm459WZhzTbi.woff) format("woff");unicode-range:U+0102-0103,U+0110-0111,U+1EA0-1EF9,U+20AB}@font-face{font-family:"Montserrat";font-display:swap;font-style:normal;font-weight:400;src:local("Montserrat Regular"),local("Montserrat-Regular"),url(//trastra.com/wp-content/themes/trastra/css/../fonts/JTUSjIg1_i6t8kCHKm459WdhzTbi.woff) format("woff");unicode-range:U+0100-024F,U+0259,U+1E00-1EFF,U+2020,U+20A0-20AB,U+20AD-20CF,U+2113,U+2C60-2C7F,U+A720-A7FF}@font-face{font-family:"Montserrat";font-display:swap;font-style:normal;font-weight:400;src:local("Montserrat Regular"),local("Montserrat-Regular"),url(//trastra.com/wp-content/themes/trastra/css/../fonts/JTUSjIg1_i6t8kCHKm459WlhzQ.woff) format("woff");unicode-range:U+0000-00FF,U+0131,U+0152-0153,U+02BB-02BC,U+02C6,U+02DA,U+02DC,U+2000-206F,U+2074,U+20AC,U+2122,U+2191,U+2193,U+2212,U+2215,U+FEFF,U+FFFD}@font-face{font-family:"Montserrat";font-display:swap;font-style:normal;font-weight:500;src:local("Montserrat Medium"),local("Montserrat-Medium"),url(//trastra.com/wp-content/themes/trastra/css/../fonts/JTURjIg1_i6t8kCHKm45_ZpC3gTD-O50.woff) format("woff");unicode-range:U+0460-052F,U+1C80-1C88,U+20B4,U+2DE0-2DFF,U+A640-A69F,U+FE2E-FE2F}@font-face{font-family:"Montserrat";font-display:swap;font-style:normal;font-weight:500;src:local("Montserrat Medium"),local("Montserrat-Medium"),url(//trastra.com/wp-content/themes/trastra/css/../fonts/JTURjIg1_i6t8kCHKm45_ZpC3g3D-O50.woff) format("woff");unicode-range:U+0400-045F,U+0490-0491,U+04B0-04B1,U+2116}@font-face{font-family:"Montserrat";font-display:swap;font-style:normal;font-weight:500;src:local("Montserrat Medium"),local("Montserrat-Medium"),url(//trastra.com/wp-content/themes/trastra/css/../fonts/JTURjIg1_i6t8kCHKm45_ZpC3gbD-O50.woff) format("woff");unicode-range:U+0102-0103,U+0110-0111,U+1EA0-1EF9,U+20AB}@font-face{font-family:"Montserrat";font-display:swap;font-style:normal;font-weight:500;src:local("Montserrat Medium"),local("Montserrat-Medium"),url(//trastra.com/wp-content/themes/trastra/css/../fonts/JTURjIg1_i6t8kCHKm45_ZpC3gfD-O50.woff) format("woff");unicode-range:U+0100-024F,U+0259,U+1E00-1EFF,U+2020,U+20A0-20AB,U+20AD-20CF,U+2113,U+2C60-2C7F,U+A720-A7FF}@font-face{font-family:"Montserrat";font-display:swap;font-style:normal;font-weight:500;src:local("Montserrat Medium"),local("Montserrat-Medium"),url(//trastra.com/wp-content/themes/trastra/css/../fonts/JTURjIg1_i6t8kCHKm45_ZpC3gnD-A.woff) format("woff");unicode-range:U+0000-00FF,U+0131,U+0152-0153,U+02BB-02BC,U+02C6,U+02DA,U+02DC,U+2000-206F,U+2074,U+20AC,U+2122,U+2191,U+2193,U+2212,U+2215,U+FEFF,U+FFFD}@font-face{font-family:"Montserrat";font-display:swap;font-style:normal;font-weight:700;src:local("Montserrat Bold"),local("Montserrat-Bold"),url(//trastra.com/wp-content/themes/trastra/css/../fonts/JTURjIg1_i6t8kCHKm45_dJE3gTD-O50.woff) format("woff");unicode-range:U+0460-052F,U+1C80-1C88,U+20B4,U+2DE0-2DFF,U+A640-A69F,U+FE2E-FE2F}@font-face{font-family:"Montserrat";font-display:swap;font-style:normal;font-weight:700;src:local("Montserrat Bold"),local("Montserrat-Bold"),url(//trastra.com/wp-content/themes/trastra/css/../fonts/JTURjIg1_i6t8kCHKm45_dJE3g3D-O50.woff) format("woff");unicode-range:U+0400-045F,U+0490-0491,U+04B0-04B1,U+2116}@font-face{font-family:"Montserrat";font-display:swap;font-style:normal;font-weight:700;src:local("Montserrat Bold"),local("Montserrat-Bold"),url(//trastra.com/wp-content/themes/trastra/css/../fonts/JTURjIg1_i6t8kCHKm45_dJE3gbD-O50.woff) format("woff");unicode-range:U+0102-0103,U+0110-0111,U+1EA0-1EF9,U+20AB}@font-face{font-family:"Montserrat";font-display:swap;font-style:normal;font-weight:700;src:local("Montserrat Bold"),local("Montserrat-Bold"),url(//trastra.com/wp-content/themes/trastra/css/../fonts/JTURjIg1_i6t8kCHKm45_dJE3gfD-O50.woff) format("woff");unicode-range:U+0100-024F,U+0259,U+1E00-1EFF,U+2020,U+20A0-20AB,U+20AD-20CF,U+2113,U+2C60-2C7F,U+A720-A7FF}@font-face{font-family:"Montserrat";font-display:swap;font-style:normal;font-weight:700;src:local("Montserrat Bold"),local("Montserrat-Bold"),url(//trastra.com/wp-content/themes/trastra/css/../fonts/JTURjIg1_i6t8kCHKm45_dJE3gnD-A.woff) format("woff");unicode-range:U+0000-00FF,U+0131,U+0152-0153,U+02BB-02BC,U+02C6,U+02DA,U+02DC,U+2000-206F,U+2074,U+20AC,U+2122,U+2191,U+2193,U+2212,U+2215,U+FEFF,U+FFFD}body{font-family:"Montserrat",Roboto,"Helvetica Neue",sans-serif !important;color:#042c47;font-size:14px}a.email{font-size:14px}.container{max-width:1000px;margin:0 auto;padding-left:10px;padding-right:10px;padding:0;max-width:inherit;overflow:hidden;background:#fff}.page-template-faq .container,.single-faq .container,.tax-groups .container{overflow:visible}*{outline:0;-webkit-box-sizing:border-box;box-sizing:border-box;text-rendering:optimizeLegibility}p{font-size:22px;font-weight:300;line-height:1.25;margin-bottom:15px}a{color:rgba(77,161,255,0.9);outline:0}*:active,*:hover,*:focus{outline:0;outline-offset:0}*::-moz-focus-inner{border:0}.row-flex{display:-webkit-box;display:-webkit-flex;display:-ms-flexbox;display:flex;-webkit-box-pack:justify;-webkit-justify-content:space-between;-ms-flex-pack:justify;justify-content:space-between}html,body{height:100%}h1,h2,h3,h4,h5,h6,.h1,.h2,.h3,.h4,.h5,.h6{color:#042c47;margin:0}figure{margin:0}img{max-width:100%;height:auto;vertical-align:top;border:0}button{border:0;cursor:pointer;outline:0;background:transparent;padding:0}input,button,select,optgroup,textarea{font-family:"Montserrat",Roboto,"Helvetica Neue",sans-serif !important}.hidden{display:none !important}.wrapper{display:-webkit-box;display:-webkit-flex;display:-ms-flexbox;display:flex;-webkit-box-orient:vertical;-webkit-box-direction:normal;-webkit-flex-direction:column;-ms-flex-direction:column;flex-direction:column;height:100%}.inner{-webkit-box-flex:1;-webkit-flex:1 0 auto;-ms-flex:1 0 auto;flex:1 0 auto}.footer{-webkit-box-flex:0;-webkit-flex:0 0 auto;-ms-flex:0 0 auto;flex:0 0 auto}.btn{border:0;-webkit-border-radius:100px;border-radius:100px;-webkit-box-shadow:0 0 7px 3px rgba(0,103,175,0.1);box-shadow:0 0 7px 3px rgba(0,103,175,0.1);overflow:hidden;-webkit-transition:all .2s ease;-o-transition:all .2s ease;transition:all .2s ease;color:#fff;padding:8px 16px;min-width:88px;font-size:13px;-webkit-box-sizing:border-box;box-sizing:border-box;min-height:36px;cursor:pointer;font-weight:500;position:relative}.btn span{color:#0067af}.btn:hover{background-color:#cae3f9}.btn-disabled,.btn[disabled]{-webkit-box-shadow:none;box-shadow:none;background-color:#f4f8f9;cursor:default;pointer-events:none}.btn-disabled span,.btn[disabled] span{color:rgba(4,44,71,0.3)}.btn-gradient{background-image:-webkit-linear-gradient(14deg,#0067af,#00aad7);background-image:-o-linear-gradient(14deg,#0067af,#00aad7);background-image:linear-gradient(76deg,#0067af,#00aad7);opacity:1}.btn-gradient span{color:#fff}.btn-gradient:hover:not(disabled){opacity:.8}.btn-large{height:60px;min-width:200px;font-size:16px;line-height:1}.btn__text{font-family:"Montserrat",sans-serif}.btn__rippleWrapp{position:absolute;left:0;top:0;width:100%;height:100%}.btn__ripple{display:block;width:0;height:0;-webkit-border-radius:50%;border-radius:50%;background:rgba(255,255,255,0.4);-webkit-transform:scale(0);-ms-transform:scale(0);transform:scale(0);position:absolute;opacity:1;-webkit-animation:rippleBtn .5s linear;animation:rippleBtn .5s linear}@-webkit-keyframes rippleBtn{100%{-webkit-transform:scale(2);transform:scale(2);opacity:0}}@keyframes rippleBtn{100%{-webkit-transform:scale(2);transform:scale(2);opacity:0}}.clearfix:before,.clearfix:after{content:" ";display:table}.clearfix:after{clear:both}.parallax-inner{-webkit-transition:all 1s ease-in-out;-o-transition:all 1s ease-in-out;transition:all 1s ease-in-out}.text-blue{color:#4da1ff}.text-green{color:#7ed321}.bold{font-weight:bold}.center{text-align:center}.italic{font-style:italic}a{text-decoration:none}.title{font-size:48px;font-weight:bold;margin-bottom:10px}.title-h2{padding-bottom:24px;font-weight:500}.title-h3{font-size:24px}.title-center{text-align:center}ul{font-size:18px;font-weight:300;line-height:1.67;text-align:left;list-style:none;padding:0;margin:18px 0}ul li{padding-left:15px;font-size:18px;font-weight:300;line-height:1.67}ul li:before{padding-right:5px;content:"•";font-size:17px;font-weight:900;line-height:1.25;color:#4da1ff}.faqItems__panelContent ul li:before{padding-right:5px;content:"•";font-size:23px;font-weight:900;line-height:.25;color:#4da1ff}.feature-list{padding:64px 0;margin:0;display:inline-block}.buttonDots{border:0;background:inherit;position:relative}.buttonDots__svg{width:16px;height:16px;fill:#042c47}.rounded-btn{display:-webkit-box;display:-webkit-flex;display:-ms-flexbox;display:flex;-webkit-box-align:center;-webkit-align-items:center;-ms-flex-align:center;align-items:center;-webkit-box-pack:center;-webkit-justify-content:center;-ms-flex-pack:center;justify-content:center;width:35px;height:35px;-webkit-border-radius:50%;border-radius:50%;-webkit-box-shadow:0 3px 6px 1px rgba(4,44,71,0.1);box-shadow:0 3px 6px 1px rgba(4,44,71,0.1)}.buttonRipple{position:relative}.buttonRipple:after{content:"";position:absolute;top:50%;left:50%;margin-top:-3px;margin-left:-3px;width:5px;height:5px;background:rgba(139,137,137,0.3);opacity:0;-webkit-border-radius:50%;border-radius:50%}.buttonRipple:active::after{-webkit-animation:ripple .3s ease-out;animation:ripple .3s ease-out}@-webkit-keyframes ripple{0{-webkit-transform:scale(0,0);transform:scale(0,0);opacity:1}20%{-webkit-transform:scale(5,5);transform:scale(5,5);opacity:1}100%{opacity:0;-webkit-transform:scale(10,10);transform:scale(10,10)}}@keyframes ripple{0{-webkit-transform:scale(0,0);transform:scale(0,0);opacity:1}20%{-webkit-transform:scale(5,5);transform:scale(5,5);opacity:1}100%{opacity:0;-webkit-transform:scale(10,10);transform:scale(10,10)}}.toTop{transition:none !important;position:fixed;left:50px;bottom:50px;z-index:999;width:56px;height:56px;padding:0;min-width:0;-webkit-box-shadow:0 3px 5px -1px rgba(0,0,0,0.2),0 6px 10px 0 rgba(0,0,0,0.14),0 1px 18px 0 rgba(0,0,0,0.12);box-shadow:0 3px 5px -1px rgba(0,0,0,0.2),0 6px 10px 0 rgba(0,0,0,0.14),0 1px 18px 0 rgba(0,0,0,0.12);-webkit-border-radius:50%;border-radius:50%;display:none}.toTop__arrow{width:24px;height:24px;fill:#fff}.padding-top-0,.pt-0{padding-top:0}.pl-32{padding-left:32px}.padding-24,.p-24{padding:24px}.margin-top-64,.mt-64{margin-top:64px}.padding-top-8,.pt-8{padding-top:8px}.visible-md{display:none !important}.svg{fill:currentColor;width:24px;height:24px;display:inline-block;-webkit-transition:fill 200ms cubic-bezier(0.4,0,0.2,1) 0;-o-transition:fill 200ms cubic-bezier(0.4,0,0.2,1) 0;transition:fill 200ms cubic-bezier(0.4,0,0.2,1) 0;-webkit-user-select:none;-moz-user-select:none;-ms-user-select:none;user-select:none;-webkit-flex-shrink:0;-ms-flex-negative:0;flex-shrink:0}.header{position:fixed;display:-webkit-box;display:-webkit-flex;display:-ms-flexbox;display:flex;width:100vw;top:0;padding:1vh 24px 0 24px;height:78px;-webkit-box-pack:justify;-webkit-justify-content:space-between;-ms-flex-pack:justify;justify-content:space-between;z-index:9;background:#fff;-webkit-box-align:center;-webkit-align-items:center;-ms-flex-align:center;align-items:center}.header__left{display:-webkit-box;display:-webkit-flex;display:-ms-flexbox;display:flex;-webkit-box-align:center;-webkit-align-items:center;-ms-flex-align:center;align-items:center;margin-right:10px}.header__mainLogoWrapp img{min-width:130px}.header__right{display:-webkit-box;display:-webkit-flex;display:-ms-flexbox;display:flex;-webkit-box-align:center;-webkit-align-items:center;-ms-flex-align:center;align-items:center;padding:0 8px}.header__link{padding:0 16px;text-decoration:none;color:#042c47;font-size:14px;font-weight:300}.header__link:last-child{padding-right:0}.header__link:hover{color:#4da1ff}.header__cabBtnLogIn{position:relative;font-weight:inherit}.header__cabBtnLogIn:not(.btn) .btn__text{color:#042c47;font-size:14px}.header__open{border:0;background:0;position:relative;width:24px;height:24px;padding:0;cursor:pointer;display:none}.header__open svg{fill:rgba(0,0,0,0.54)}.header__mobLogoWrapp{display:none;-webkit-box-pack:center;-webkit-justify-content:center;-ms-flex-pack:center;justify-content:center;-webkit-box-align:center;-webkit-align-items:center;-ms-flex-align:center;align-items:center}.header__mobLogoWrapp img{width:180px;padding:27px 0}.section{min-height:100vh;padding:10vh 0;position:relative;z-index:1}.section__content{display:inline-block;max-width:50%;width:100%;position:relative}.section__content-left{padding:0 0 0 10vw}.section__content-right{padding:0 10vw 0 0}.section__contentFloatedRight{float:right;clear:right}.section__contentFloatedLeft{float:left}.section__bottom{clear:both}.sectionMain{padding-top:90px}.sectionMain__text{font-size:24px;font-weight:300;line-height:1.25;max-width:440px;margin:0 0 30px}@media(max-width:992px){.sectionMain__text{margin:0 auto 30px}}.sectionMain__macbookImg{position:relative;max-width:100%;z-index:-1;display:block;margin:0;padding:0}.sectionMain__title{padding-top:16vh;line-height:50px;font-size:40px;max-width:650px}@media(max-width:992px){.sectionMain__title{margin:0 auto 10px}}.sectionMain__macbookImg_div{padding-top:5vh}.sectionMain__bottom{-webkit-box-pack:center;-webkit-justify-content:center;-ms-flex-pack:center;justify-content:center;display:-webkit-box;display:-webkit-flex;display:-ms-flexbox;display:flex;padding-top:220px}.sectionCW__log{width:80%;margin:25px auto;display:block}.sectionIban__log{width:80%;margin:15px auto;display:block}.sectionPayment__figure{max-width:80%}#special--trastra .sectionPayment__figure2{max-width:100%;text-align:center}#special--trastra{min-height:auto;height:auto;display:flex;align-items:center}#special--trastra .section__wrapp{width:100%}#special--trastra .title-h2{padding-bottom:0}#special--trastra .sectionPayment__figure2 img{max-width:280px}#special--trastra .feature-list{padding:24px 0}.sectionMobileapp__slider li:before{display:none}.sectionPartners{padding:0 10vw;min-height:auto}.sectionPartners__logos{display:-webkit-box;display:-webkit-flex;display:-ms-flexbox;display:flex;-webkit-flex-wrap:wrap;-ms-flex-wrap:wrap;flex-wrap:wrap;-webkit-justify-content:space-between;justify-content:space-between;margin:24px 0 42px}.sectionPartners__logo{margin:10px;max-width:150px;-webkit-filter:grayscale(100%);filter:grayscale(100%);max-height:32px}.sectionPartners__description{font-size:18px;font-weight:300;line-height:1.33;margin-top:22px;text-align:center}.sectionPartners__text{text-align:center;margin-top:64px}.sectionPartners__btnWrapp{margin:32px 0;text-align:center}.sectionCta{display:-webkit-box;display:-webkit-flex;display:-ms-flexbox;display:flex;-webkit-box-align:center;-webkit-align-items:center;-ms-flex-align:center;align-items:center;margin-top:70px}.sectionCta__text p{font-size:18px;margin-bottom:20px;max-width:530px}.sectionCta__cardImg{max-width:80%}.sectionCtaNew{display:flex;align-items:center;margin-top:0 !important}.sectionCtaNew__inner{justify-content:center;align-items:center;width:100%;display:flex;flex-wrap:wrap;box-sizing:border-box}.sectionCtaNew__inner_half{flex:0 0 auto;margin:0;box-sizing:border-box;max-width:100%;flex-basis:100%}@media(min-width:600px){.sectionCtaNew__inner_half{max-width:100%;flex-basis:100%}}@media(min-width:960px){.sectionCtaNew__inner_half{max-width:50%;flex-basis:50%}}.cta-title{padding-left:10vw}.cta-info{max-width:530px;padding:0 15px}.cta-info p{font-size:18px}.sectionCtaNew__cardImg{max-width:100%;height:auto;vertical-align:top;border:0}@media(max-width:959px){.cta-title{padding:0;text-align:center}.cta-info{max-width:initial}.sectionCtaNew__img{order:-1;padding:0 20px 40px}.sectionCtaNew__cardImg{width:100% !important}}li[class*=licon-]{position:relative;margin-bottom:10px;padding-left:60px}li[class*=licon-]:before{content:"";display:inline-block;position:absolute;left:0;top:0;width:30px;height:30px;background-repeat:no-repeat;background-position:center center}.licon-card:before{background-image:url(data:image/png;base64,iVBORw0KGgoAAAANSUhEUgAAABkAAAATCAYAAABlcqYFAAAACXBIWXMAAAsTAAALEwEAmpwYAAAAAXNSR0IArs4c6QAAAARnQU1BAACxjwv8YQUAAAF/SURBVHgBvVRNTsJAGH0zFFcm1hvUE6gnAHcuCLJ3gT0BcANugJ6AwgEUfxbu4AZyA/UGNW6IgY7vK5WMpDEhM/EtOi/fTPrezPejUILG0NQzIIIDNJAugflzrN7U9mZzbAbGoAtPoMDVL5HzoYmqGq9Zhl4VmMAN4bKCgTKIcpHmyHQM0JcNuEIh+VyhN4tVymdPlEYtEPcUuIZBwmd6hyP4086+xgfp5skDJqguhAL3XFI4gk9zwc+xHQssB3fwALNeZqUi3LxB5uEmGu3tWGBZqPGaziIoKZ6NyF4VrdtL5Zz4xthMt5tP4x8Q7HKY/dTOy12qUDG5Bi3hdN5/aKuRFxFp2EqGU+ErTgbyo4K/cPEjQoSLgnDswOJ/FsxuIjLTNKYiJiX/wyVuH2NjhzLJZaTwXLqTyGOsEi6JFSqd1szRCdYGUjGwqa7FFw7hCXQ/NxnOJGdPsZqo1tCEReJCwEszRnQfF7fOkfcNhaKlRpez/wCOYD5GdD+zY9/4FH+ftWdHRAAAAABJRU5ErkJggg==)}#special--trastra .licon-card img{position:absolute;height:29px;left:0}#special--trastra .licon-card{display:flex;align-items:center;line-height:1;margin-bottom:30px}#special--trastra .licon-card:before{background-image:none}.licon-wallet:before{background-image:url(data:image/png;base64,iVBORw0KGgoAAAANSUhEUgAAABgAAAAZCAYAAAArK+5dAAAACXBIWXMAAAsTAAALEwEAmpwYAAAAAXNSR0IArs4c6QAAAARnQU1BAACxjwv8YQUAAAJOSURBVHgBvVZBctpAEOyV8JFEeUHkF8R+QcQtB2NcuSeIF0BegPiB/QJQUrlTxnfbLwg/iPyBhFxTSJMeIWEVASFslbsKVhrt9u7M9IwEHICLsbg4EKbqxPNQugJMjIXg+pMZqc0bi9MEfNjoQODOuuZ4c13jEHIRzJEgaH8Vh+YTkp5wdDhGHN1ta63K5EB445tTSTAi4UDJeX1lJ3gTq20HrMrkXeOr7aZnAlkROlYDMu2ZRRnHfyHSuL5qoM9weOmvQJ5DNzkbi14G598EyyUedm1gctJCsrz8ISk05l92LrYxxOoQcxJpyFqFQ9ylcz5QekcWfqjLqBG52hqM0YD3CybrFDVhueIMPn6XiebAYaAiJitCTWB+phz6er1Xps9FpUJTqBCYJGfT04JA3hXMWnwpKnnAeug3LfyMLdy2Q/ldfNZUgVgYUkGqIjf9yWNV7/WgPRafhxmoCPT0bHhrtTHWFxxcPjsueka7x01v927AiQEnpsnKTg+2hSveXmZTtBdByc9CGbIWApVnssR9zlEaIhbS602bTb6tc0nObmoYoqBoL/VAYtxzE+2aGtuwdC77Ez0UbjSSgr3UA5b71I7RS09o420CRCwi33vMw1z/NOban9SD664JKnugyBLbiqlI2+A9FfJwl3VQPQAVNscqP9G29Ya7T/R0s8+mhSciU5q7JiUfw+ofNeBWLrQyzHpmUrzXkFFNvl6/SKtY0J1OWhw1weJ7hbnCr7/4o+36kgnsmKzy6oCSq1xVDOvPlqd885Rgkb+r/wG7zgNp8mZz7AAAAABJRU5ErkJggg==)}.licon-map:before{background-image:url(data:image/png;base64,iVBORw0KGgoAAAANSUhEUgAAABsAAAATCAYAAABhh3Y4AAAACXBIWXMAAAsTAAALEwEAmpwYAAAAAXNSR0IArs4c6QAAAARnQU1BAACxjwv8YQUAAALoSURBVHgBvVVbbtNAFL3XdvoFUnaAd0B2kPQPoba43whSr6DpCpqsoO0K0nQB4D6E+KtZQb0DzArIJyKxh3PG42iSj0gpiJGSec8599yHRf5jU/4dzcypUUmkktv7VC+3XTiYmgTd/CHVXJ4DdjgzwJLSiHSrWva/pFpsHnw7Nb0gkCnO9do1nC9UpTAgucT4a6plMjXxb5FBGEofBwYOpVxUkrZgP00tVxrIENMY432fubVcZGwBeA6W4YE+1mKA9TxOc/y6KzLGkuE8hhFp5BiWEkgXD50B8LNv0cHMnBOIVtS8EMk7Xrn7oMfchyVdWNWjxSaQ2F6qJcfDOYeVyhO6cg9zdX64Bkh/AYs6gTySCS6cLUQyzL8TaFnLMcZPLfNOJPGn9/pDtjRKH+IO7l89DHUUNESEQRGDTRwCkEzIMvAk6YRyQSBcnHEOH4zfwD/bwPaoGH6waDiAAoFbt7pDjvJXM6ekJQPF+agHrRNaGNUygr8yzE+iDck3W5bqHPdTvvcikHHgGGSO/bmTat5xawiUEQHxeKa1zKoQAAC2rxnLfGtzgVYiUF5H3npJtnw0NJKSlReFlJMRmDCaEGU5+smuuab+BJHVA0hhHUsfNXlCErkNc4xBZIIzpezQmFpAKnRz4+jGXID5iGPIN4Hpl7RSntmYOkp1mFZrGyhFzDPKFDVSlvIXrQVygbUfbexbCwB2uysQiA7QDSg16uv14dScSAM0YwRTnRWYCwYrH0J0zrx4KQiYUF6x9jEYDm/MI/zHcnaGedbepa+rphjYhnN93nGyzVs3rGRkMeYGwxz5dr2qJK7ZousXYVc/WXirJpgS0xQEuuJUmoTuMjDuPyrXJVqTUG09y72SlYaYL5GQAOq7c6VliS8ACOKrhHNNOmQuFXJIyFp7YclXyFHXVpYdQCJtPwnNxuRuqGNZ90sCdvz8dJcqU3fwGwp0wcLgRy0LNHt/Tf1NsGRJijEtfJ/8q/YHewly6i/cVhEAAAAASUVORK5CYII=)}.licon-coins:before{background-image:url(data:image/png;base64,iVBORw0KGgoAAAANSUhEUgAAABwAAAAUCAYAAACeXl35AAAACXBIWXMAAAsTAAALEwEAmpwYAAAAAXNSR0IArs4c6QAAAARnQU1BAACxjwv8YQUAAANGSURBVHgBlVVtUhNBEH2zG/hhgRVP4HoC4gkI/ygLJFxAkhMgJyCcQHKCJFzAYCzLfywnMJzA9QSm1PKHsju+NzMb4lZM4lRtdr62u1/3ex2DNUazb+uPgFYcY4fLxFokBqhbYGoMptybIsdtDqQfOmayzJZZ5ezl0J7ScJfTugzTWcaPZkZ5luiMjhthK/tdYO9jx2SL7NWwZLSIjFFfMqyRzdF73zHpirstRHizYXDOrc5/O4RHJRgtE2N6QKMFEWwS6YgI6CTR8T3QyIU0xhHv1pcZXOUw+MPEWDRNhHbMNY3jcGjdW6Osiy2Qhpqu51Dk2AbajHSXXhr3IoUMGqTjV+aMiLQnlMn8d5u+phlRTxnI52UOZ6RhuoSgD8/CSSBGHZ4MCd8p63hR84az8jul9RfvEXkzpLTJZzBum3/XMDi7UepAhlXJcdi3bZLhXHfKdJZD6zjM10mp2WeEGzSkRVzguUvLlRXSepzjrEQjJHmET5DmCvSspMA5HU7jIBnnnCzlWWYKKKxMJJvXpgnR9+nsmYwTbZdIzsO5NNd9d2KGIRPujEj2fjAbj2s45fw1sJyZzk6Ewbd79CIb40T1KZHUpDufnj0+Z0H0mD9TarcjfOV5l/VO8wIdBcznyfjEGD2aK2O8c0wbt7q7HeNtjXRPWOS0NBqYBqJusR5PFV3lLLOevYlzbnH9k0dM21+1G/n1hMzPtphX2hPzk7V0WB10MmFWlMZE5aCU+gdDO5kjjN51OcCDhFzPjaxBZh/6oNOimxQY8ffaznWOfd9ZJJGWe5P+Sj3vnikIzhGeut4ucyqLL8+1K4vJOSGzJA3JwQk/1AnWse2idFiLWG84gz0Tudo36ej2OzBI22ahHARgC65L7Tq7rul6uqPs8nR+ySBQK3BZkukFu0yse0HUB1f2Ru2uNOzaX1WDC1LqOo1aVu61KI1djDtmMB/hAvpn8F1oou5DIw3Od2yl5Rnds7izvmu1hXLW2oKwb0JEU2fMOnEn8AQYcS09Nohe+0dunzWaD3DRKNumLRFWDyUJOtgx/g/3jttptd1VApxPaVbe4beNWcDcpy6PV/7jrxouQJHCp1T//ElwJjRSwBcxvgz4D2qdrDPpdXbBAAAAAElFTkSuQmCC)}.licon-user:before{background-image:url(data:image/png;base64,iVBORw0KGgoAAAANSUhEUgAAABYAAAAaCAYAAACzdqxAAAAACXBIWXMAAAsTAAALEwEAmpwYAAAAAXNSR0IArs4c6QAAAARnQU1BAACxjwv8YQUAAAJySURBVHgBpVbdcdNAEP7ulGR4yaChAUwFOBWgvDFMAKcAsFVBnApsV4BdgRQ3gMGByZudDpIKEA0wYoYnEmn57nRmTCwZ2d4HW7rb/W73258TUFNakTSCSPy6+mrd5kuC7Xs4g6DD1wVoojSGn9+p0VbAryJpehozAyiCOcGvoeHT4C3XGgLc/MpxPA9VWma/V+UpQT/yMZUcp5ehmi9td08i6dPr3qFndY7LMHTZIsPvGa+8VVArXOvzwBGjCHhIUBvYGJCk+SRUN6gQhtp3CK36wPQWORKskUnBbaJy6m4AXFcqy68UWEgDqWitq1vHrZ+DunWBVYYLY3RYJHFFzIGsioiP6T5ZKcVAlUcXEnOzTY04yzD66hJpPHWgjTzH+ZdQDTcCdiBDgpyVbKUEHVSBlgJbj4CmMb4jf4/4cA90lMJTqyC49YDYlMQhbKuDepOrUCWVwK/HErm5sJCEZTeYhipeOdzRsYQ0nL5X5yvAb8bygTOhyxkw2ssxzJgjprbnjBNqJiYK2zxFmSXsvpCNkt5rdF0+/oJbYDvFNL7RKJ52VPhPFJF0WH5tUmG94+GJEnwydEyWBtDJWGZcD+5yPDO02CHEn6759wQDPBBHQ4z/SUZbjeBAWyr7RR17eG5CmzxIwCbihlXC6F6YdwvMEJpM0i12FHJ+DbEVBd0q2tYXvX7o1BTDuW8603hczIMcKXYXi/HkAI/14sVcO9hdLMaP3/hpy82VSpOlcnS1ZQJdyc7YB+llWx0Vd15RKjOzwe6bS4bvm4Aqj+0u9ibxSempXVts2vmq0GMjBNhC3E0+WNyRpdPNfJxgAymr/z/Ct/P4ALGAkQAAAABJRU5ErkJggg==)}.licon-globus:before{background-image:url(data:image/png;base64,iVBORw0KGgoAAAANSUhEUgAAABgAAAAYCAYAAADgdz34AAAACXBIWXMAAAsTAAALEwEAmpwYAAAAAXNSR0IArs4c6QAAAARnQU1BAACxjwv8YQUAAAMpSURBVHgBlVZLUttAEO0ZCVaBck4Q5QZwgohdFoGYHCDGJzCcwPYJgBMIJ5V1TCCp7PAN4pzAygniNUSavNcauYyQbNNVBs9o5r3+vG7ZyAbWTlz0T2QvF2lxbUVSrNOfXZOuu2uaHsSJa+2G0nO5nGAZNRxLJZfhg8ikiczWbR6NXG/HygzgA+cU5AyujKvn9JmVZMvK3WHiTjYieDdyfSdygctTEBzcnpiDm67hOsLjOZ5d6sc/C3LZ90jJ0WfXr+KZKjg2BgS47ZhT7qlngbwRJ20sWwrcNZMnjiVuYKz0gXhx89GcPSFQIHiBjeG3jhmwBjuBfAVw/Agply4iupIaQ2p/wbk9ppRRF4HB3kIlQnYUjeDceyFySvCchzvGwPNjet8ETgcVvEDt00F+DflnS9TLCPl8vRRaqmet9BD+FGkZywoDeGxYIziCVN3tWmGKB7ZkBOJkvCQ19RTpUDKqZORmdUVcMjqgXjtggbCj0JoeeJ9ncl29QRJEdaBEhaoGTIW/szBE2DaB9BbRF1jRhy/ulQ19EyG8aa1biIpEmZOhj5a6nwE05vLokztHhBTDHutFhTmf3vt72be5J9jelpmssB9dM6U6EMWl34oxQlroD4rhCkJ4+d0rJ/TOcrSE8gzDSBiza33EaRbIOasLklHTnRBVnpfh4N+fVQRhIIk4P5esfifR8KbSeBiEkZFiKIYMJxOVWSTrLJPfuBXh7DXyPd1GRKjRvHrM+H4IScAiQoKpDeQ99i6asFUpuPAAVa0b0w5YBoOQ2NoHKNyIXVsqowIcswdUKVbOWYOySxsciQ3HS16ozvpQ6PmcAMuHMVs6xheVY4Jdiq+R79JaM6wNIg3wjlgQaB7ByNwdQtcevIdcX+Ez5UimvjkufJf2y3OPvB9pp0fEKqeCqYSnI5egJIP8JqGT4+VCUvtZoab28uhmw7Enymm8iEie5rCY635w1c1+JbHyl+8NeDtmaulQFbyWgObfDUW4SAnkec2oQj8C+ANAi170EAs+h2yHZSevJfBeRhnHeElUbykVSJHU9cNKgioZu7OcW+x+Nuh4g58t/wF2l5vGKzPd+gAAAABJRU5ErkJggg==)}.sectionSpecial{background:url(data:image/png;base64,iVBORw0KGgoAAAANSUhEUgAABY4AAAGwCAMAAAA5cwERAAAAOVBMVEUAAABOoP9Spv98x/9QoP9Qo/9arP9Qov9Wqv9Ro/9Sp/9Oof9Qov9Pov9Pof9Qov9PoP9Oof9Po/+1MQxaAAAAE3RSTlMAZxACJysHMgoeFz43REFJXllisVfExgAABiJJREFUeNrs3TsOgzAQRVFsgx3zS9j/ZtNPQ4GUIHFOeaWZLbwB4DHGtcQ0L6+YXsscU1nHq8/OLwEe45NyTFsaY5rSHlNOx9Vn55cAj9GnIcqtxlRbHqKpX312fgkAAAAAAAAAAAAAAAAAAAAAAAAAAAAAAAAAAMDdlXW0JA3wfzkdlqQBbmDqlqQBAAAAAAAAAAAAAAAAAAAAAAAAAAAAAPi9urcSUml7HYK+zTHlty0RgC97d4zDIAxEURAnIUCM5cD9D5ve2yDkAoWZ0tWWv/LrZkn73DzNe4w21Zh7mtI2ANBtHa9xHde4jmtcx2UcAP6OkjTAJShJA1yCkjQAAAAAAAAAAAAAAAAAAAAAAAAAAAAAAFcpST9zLECNZW6fPnUJZ5QxnLFmv+MD99G1JP1IsQC1pal9Kqm2T6/0DWektAwAd9G1JP3OOa7j+jiwjucyxTOKdQwcdT7+rCQN0NH5+LOSNEBH5+PPStIAAAAAAAAAAAAAAAAAAAAAAAAAAAAAAD/27t0GQBgIoiAgAsRHFv03S84ROLFkczMVbLjZI21Jer2WOEPSBPiDsUrSZT6nl3O+J4DxjVWSXsvuHUMmlQnn7diVpAGC9j3o2GtWkgYI2vegY69ZSRoAAAAAAAAAAAAAAAAAAAAAAAAAAAAAgC50UpIGyK6TkjRAdp2UpIFsvqvLStIAjdVVl5WkAdqqrC4rSQMAAAAAAAAAAAAAAAAAAAAAAAAAAMDD3h3TAADDMAArf9Sj0CdSqtlEDAAcZ5IGqGCSBqhgkgZ+ZpIGqGCSBqhgkgYAAAAAAAAAAAAAAAAAAAAAAAAAAAAAYObUJA1AxSQNQMUkDRC3z59N0gBB+/zZJA2Qs8+fTdIAAAAAAAAAAAAAAAAAAAAAAAAAAI+9O0kBEIaCKGiQ4AAhev/Lmr2uVPgOVSfoZe8eAAAAB15Vks5FAQrgASXpNQ0dAOEl6Vy1/oHmzoSzkjTAWbcmnJWkAa67nnBWkgYAAAAAAAAAAAAAAAAAAAAAAAAAAAAA4LEiStJznXYzSu47gB+LKEmXVHclv7To9gG/FlCSPnrHYxm8Y/iu1k5WklaSBuK1drKStJI0EG/KStJK0gAAAAAAAAAAAAAAAAAAAAAAAGzs3TsOgzAQRdE45AMEcPa/2vQZFxZK0EicswD0psLdBQAAAADOIW9JelheYcZtvTZm9N0kRAWklrckPZYyxRnL5csSZ8ylhI+9haiA3PKWpIfnGl/Hde56HYcZw70KUcEPJE04J5mhJA0cJmnCOckMJWngKFkTzklmKEkDAAAAAAAAAAAAAAAAAAAAAAAAAAAAAHDmknSj/zeurZvaM+JNAErSe0rStazh39G8ae64aSv1AqAkvackPTVnxIDs9ui6SXcQ/kNJGiAnJWmAFJSkAQAAAAAAAAAAAAAAAAAAAAA+7N3BCQAgDAQw959afAr9SKGckCwSAAAAAAAAgjUmaTscQOgkDUDEJA3QUBfOJmmAYXXhbJIGGFYXziZpAAAAAAAAAAAAAAAAAAAAAAAAAAAAAAB+8jBJA3DLmKQBiJikAY6EwtkkDbASCmeTNMBKKJxN0gAAAAAAAAAAAAAAAAAAALDZu2MbAEAghoHsPzUwwwvh4m6KNJEBAAAAAAAAgIpbkl4AjM1L0oJ5AP+dkrR1DCQoSQMkKEkDJChJAwAAAAAAAAAAAAAAAAAAAAAAAAAAAAAAAAAA8ICSNECSkjRAg5I0AAAAAAAAAAAAAAAAHU7SAAlO0pu9O7cBEAYCIHg2mF+I/qslv8iJJQczfawWYAoiaQAAAAAAAAAAAAAAAAAAAAAAAAAAAAAAAAAAALp/0Md9RbY+i5M0QDL4B93KG9lXqpM0QDL4B73tNbKzOUkDAAAAAAAAAAAAAAAAAAAAAAAAAAAAAAAAAADQz0n6Z++OaQAAABgG+Xc9FUt6gBEAkkzSAAkmaQAAAAAAAAAAAAAAAAAAAAAAAAAAAAAAAAAAAA5M0gBNJmmABJM0AAAAAAAAAAAAAAAAAAAAAAAAAAAAAAAAAMDauwMaAAAYBED2T/0CD+AcFAGAxCQNMMgkDVDhn6QPZxJQEMlTNzAAAAAASUVORK5CYII=) no-repeat top center;-webkit-background-size:contain;background-size:contain}.sectionSpecial__title{text-align:center}.sectionSpecial__items{display:-webkit-box;display:-webkit-flex;display:-ms-flexbox;display:flex;-webkit-box-orient:vertical;-webkit-box-direction:normal;-webkit-flex-direction:column;-ms-flex-direction:column;flex-direction:column;-webkit-box-pack:center;-webkit-justify-content:center;-ms-flex-pack:center;justify-content:center}.sectionSpecial__item{display:-webkit-box;display:-webkit-flex;display:-ms-flexbox;display:flex;-webkit-box-align:center;-webkit-align-items:center;-ms-flex-align:center;align-items:center;margin-left:20vw;margin-top:0;margin-bottom:10px}.sectionSpecial__item:nth-child(odd){margin-left:35vw}.sectionSpecial__icon{display:-webkit-box;display:-webkit-flex;display:-ms-flexbox;display:flex;-webkit-box-align:center;-webkit-align-items:center;-ms-flex-align:center;align-items:center;-webkit-box-pack:center;-webkit-justify-content:center;-ms-flex-pack:center;justify-content:center;width:145px;min-width:145px;height:145px;-webkit-border-radius:50%;border-radius:50%;margin-right:40px;background-color:#fff;-webkit-box-shadow:0 0 7px 3px rgba(0,0,0,0.1);box-shadow:0 0 7px 3px rgba(0,0,0,0.1)}.sectionSpecial__infoTitle{font-size:36px;font-weight:400;color:#042c47}.sectionTeam:after{content:"";position:absolute;height:1px;width:80vw;margin-left:-40vw;left:50%;bottom:0;background-color:#eaf3fe}.sectionTeam__left{max-width:58%}.sectionTeam__right{max-width:42%}.sectionTeam__img{margin-left:-10vw;max-width:-webkit-calc(100%+5vw);max-width:calc(100%+5vw)}.sectionContact{margin-bottom:10vh}.sectionContact__inner{height:530px}.sectionContact__map{margin-top:40px;background-color:#eaf3fe;-webkit-background-size:cover;background-size:cover}.sectionContact__mobileMap{padding:20px 15px 90px;display:none;-webkit-box-orient:vertical;-webkit-box-direction:normal;-webkit-flex-direction:column;-ms-flex-direction:column;flex-direction:column;-webkit-box-pack:center;-webkit-justify-content:center;-ms-flex-pack:center;justify-content:center;-webkit-box-align:center;-webkit-align-items:center;-ms-flex-align:center;align-items:center;height:100%}.sectionContact__MapAddress{width:350px;padding:20px 25px;-webkit-border-radius:18px;border-radius:18px;background-color:rgba(255,255,255,0.9);-webkit-box-shadow:1px 3px 17px 0 rgba(0,0,0,0.1);box-shadow:1px 3px 17px 0 rgba(0,0,0,0.1);margin-bottom:20px}.sectionContact__MapTitle{font-size:24px;font-weight:normal;color:#042c47;font-family:Montserrat,Roboto,"Helvetica Neue";margin-bottom:0}.sectionContact__addressText{font-size:18px;line-height:1.67;font-family:Montserrat,Roboto,"Helvetica Neue";margin-bottom:0}.sectionContact__country{font-weight:500;font-family:Montserrat,Roboto,"Helvetica Neue"}.sectionContact__question{position:absolute;display:-webkit-inline-box;display:-webkit-inline-flex;display:-ms-inline-flexbox;display:inline-flex;-webkit-box-align:center;-webkit-align-items:center;-ms-flex-align:center;align-items:center;-webkit-box-pack:center;-webkit-justify-content:center;-ms-flex-pack:center;justify-content:center;height:100px;-webkit-transform:translate(-50%,-50px);-ms-transform:translate(-50%,-50px);transform:translate(-50%,-50px);left:50%;padding:20px;-webkit-border-radius:6px;border-radius:6px;background-color:#fff;-webkit-box-shadow:0 0 7px 3px rgba(0,0,0,0.1);box-shadow:0 0 7px 3px rgba(0,0,0,0.1)}.sectionContact__questionText{font-size:24px;white-space:nowrap;margin-bottom:0}.sectionContact__questionText a{font-weight:500;text-decoration:none}.soon{position:absolute;top:14px;left:-100px;z-index:1}@media(max-width:992px){.soon{position:relative;left:-16px}}@media(max-width:767px){#special--trastra .licon-card img{height:25px}.soon{width:50px;top:3px;left:-7px}li[class*=licon-]{padding-left:40px}li[class*=licon-]:before{top:-4px}}@media(max-width:540px){#special--trastra .sectionPayment__figure2 img{max-width:100px}.sectionPartners__logos{display:block}.sectionPartners__logos>div{display:block;text-align:center}}@media(max-width:480px){li[class*=licon-]:before{background-size:20px;top:-6px}}.comingsoon{float:left;width:150px}.comingsoon-notFloat{float:none}.today{padding:20px 0 60px;position:relative}.today__Rate{font-size:18px;letter-spacing:-0.1px;text-align:left;display:inline-block;font-weight:500;padding:8px;position:relative;z-index:1}.today__Rate span{font-weight:700}.today__viewMore{font-size:10px;letter-spacing:2.5px;text-align:left;color:#0067af;text-transform:uppercase;cursor:pointer;display:inline-block;text-decoration:none;margin:3px 0 0 40px;vertical-align:top}.crypto__viewMore{font-size:10px;letter-spacing:2.5px;text-align:left;color:#0067af;text-transform:uppercase;cursor:pointer;display:inline-block;text-decoration:none;margin:3px 0 0 40px;vertical-align:top}.crypto__viewMore span:last-of-type{display:none}.today__Rate_tooltip{display:none;position:absolute;bottom:-12px;left:-6px;width:100%;background:#fff;z-index:2;box-shadow:1px 3px 17px rgba(0,0,0,0.1);border-radius:6px;padding:50px 15px 15px;max-width:450px}.today__Rate_tooltip>*{-ms-user-select:none;-moz-user-select:none;-webkit-user-select:none;user-select:none}.today.choose_popup .today__Rate_tooltip{display:block}.today.choose_popup .crypto__viewMore span:first-of-type{display:none}.today.choose_popup .crypto__viewMore span:last-of-type{display:block}[data-chose]{display:inline-block;float:left;margin-right:30px}[data-chose]>div{font-weight:bold;font-size:11px;line-height:16px;color:#e0e0e0;display:inline-block;cursor:pointer;margin-right:5px;margin-bottom:10px}[data-chose=from]>div.active,[data-chose=from]>div.active:hover{color:#80b3d7;cursor:default}[data-chose=to]>div.active,[data-chose=to]>div.active:hover{color:#b1d6ff;cursor:default}[data-chose=from]>div:hover{color:#0067af}[data-chose=to]>div:hover{color:#4da1ff}.today__Rate_tooltip_info{font-weight:500;font-size:8px;line-height:12px;color:#042c47;border-top:1px solid #4da1ff;padding:12px 0 0}.crypto{font-size:18px;font-weight:500;padding:8px;position:relative;z-index:3}.crypto__btc,.crypto__eth{color:#0067af;font-weight:700}.crypto__eth{color:#4da1ff}@media(min-width:992px){.crypto>span{min-width:133px;display:inline-block}}@media(max-width:992px){.crypto__viewMore{display:none}.today__Rate_tooltip{display:none}}.blogHeader{display:-webkit-box;display:-webkit-flex;display:-ms-flexbox;display:flex;-webkit-box-align:end;-webkit-align-items:flex-end;-ms-flex-align:end;align-items:flex-end;margin-top:78px;padding:40px 0;height:370px;background:url(https://mlkk0ybvfj67.i.optimole.com/4litvQ-efWTlGgj/w:auto/h:auto/q:auto/https://trastra.com/wp-content/themes/trastra/css/../images/header-bg-blog@2x.png) no-repeat center;-webkit-background-size:cover;background-size:cover}.blogHeader__content{color:#fff;max-width:400px;margin-left:20vw}.blogHeader__title{color:#fff;margin-bottom:0}.blogHeader__text{font-weight:400;margin-bottom:0}.legalContent{margin-top:78px}.legalTabs{overflow-x:auto}.legalTabs__wrapper{display:-webkit-box;display:-webkit-flex;display:-ms-flexbox;display:flex;padding:0 40px;border-top:1px solid rgba(151,151,151,0.1);border-bottom:1px solid rgba(151,151,151,0.1)}.legalTabs__tab{height:78px;min-width:70px;color:#4da1ff;opacity:.7;-webkit-box-flex:1;-webkit-flex-grow:1;-ms-flex-positive:1;flex-grow:1;-webkit-flex-shrink:0;-ms-flex-negative:0;flex-shrink:0;padding:0;position:relative;overflow:hidden;text-align:center;font-family:"Montserrat",sans-serif;display:inline-flex}.legalTabs__tab-active{opacity:1}.legalTabs__tab span{font-size:16px;font-weight:500;white-space:nowrap;padding:6px 12px;display:inline-flex;width:100%;align-items:initial;flex-direction:column;justify-content:center}.legalWrapper{min-height:100vh;padding:10vh 0}.legalMain{padding:12px;position:relative;width:100%;margin:0 auto}.legalMain__header h1{margin-bottom:30px;padding-bottom:24px;font-size:24px;color:#042c47;font-weight:500}.legalMain__updated{font-size:18px;color:#bebebe;margin:30px 0}.legalMain__body{font-size:18px;line-height:1.78}.legalMain__body p{font-size:18px;line-height:1.78;margin-bottom:30px}.legalMain__body strong{font-weight:500}.legalMain__body h2{font-size:24px;font-weight:500;padding-bottom:24px}.legalMain__body ul{margin-bottom:40px}.legalMain__body .terms-controls ul{display:inline-block}.legalMain__body .terms-controls li{font-style:italic;line-height:1.78}.legalMain__body .terms-controls li:hover{font-weight:500}.legalMain__body .terms-controls li:before{display:none}@media(min-width:960px){.legalMain{max-width:66.6667%}}@media(max-width:599px){.legalTabs__tab span{font-size:14px}.legalTabs__wrapper{padding:0}.legalWrapper{padding:5vh 0}.legalMain__header h1{margin-bottom:0;font-size:18px}.legalMain__body h2{margin-bottom:0;font-size:18px}.legalMain__updated{font-size:14px;color:#bebebe;margin:10px 0}.legalMain__body{font-size:14px}.legalMain__body p{font-size:14px}}.blogTabs{overflow-x:auto}.blogTabs__wrapper{display:-webkit-box;display:-webkit-flex;display:-ms-flexbox;display:flex;margin:0 40px;border-bottom:1px solid rgba(151,151,151,0.1)}.blogTabs__tab{height:78px;min-width:70px;color:rgba(0,0,0,0.54);-webkit-box-flex:1;-webkit-flex-grow:1;-ms-flex-positive:1;flex-grow:1;-webkit-flex-shrink:0;-ms-flex-negative:0;flex-shrink:0;max-width:264px;padding:0;position:relative;overflow:hidden;text-align:center;font-family:"Montserrat",sans-serif;display:inline-flex}.blogTabs__tab:hover{color:#4da1ff}.blogTabs__tab-active,.blogTabs__tab-active:hover{color:#0067af}.blogTabs__tab-active:after{content:"";position:absolute;left:0;bottom:0;width:100%;height:2px;-webkit-transition:all 300ms cubic-bezier(0.4,0,0.2,1) 0;-o-transition:all 300ms cubic-bezier(0.4,0,0.2,1) 0;transition:all 300ms cubic-bezier(0.4,0,0.2,1) 0;will-change:left,width;background-color:#0067af}.blogTabs__tab span{font-size:13px;font-weight:500;white-space:nowrap;padding:6px 12px;display:inline-flex;width:100%;align-items:initial;flex-direction:column;justify-content:center}.blogList{display:-webkit-box;display:-webkit-flex;display:-ms-flexbox;display:flex;-webkit-flex-wrap:wrap;-ms-flex-wrap:wrap;flex-wrap:wrap;margin-left:-7.5px;margin-right:-7.5px;padding:24px 24px 0}.blogList__item{-webkit-border-radius:6px;border-radius:6px;-webkit-box-shadow:0 0 7px 3px rgba(0,103,175,0.1);box-shadow:0 0 7px 3px rgba(0,103,175,0.1);overflow:hidden;margin-bottom:24px;min-width:280px;-webkit-box-sizing:border-box;box-sizing:border-box;word-wrap:break-word;margin-left:7.5px;margin-right:7.5px;width:-webkit-calc(33.33333% - 15px);width:calc(33.33333% - 15px)}.blogList__itemImage{overflow:hidden;position:relative;min-width:190px;height:240px;width:100%;display:flex;flex-direction:column;justify-content:center;align-items:center}.blogList__itemImage img{width:100%}.blogList__itemBadge{position:absolute;bottom:20px;left:20px;display:inline-block;background-color:#0067af;color:#fff;padding:5px 15px;-webkit-border-radius:50px;border-radius:50px;line-height:1;font-size:14px}.blogList__itemBody{display:-webkit-box;display:-webkit-flex;display:-ms-flexbox;display:flex;-webkit-box-flex:1;-webkit-flex:1;-ms-flex:1;flex:1;-webkit-box-orient:vertical;-webkit-box-direction:normal;-webkit-flex-direction:column;-ms-flex-direction:column;flex-direction:column;padding:20px;min-height:346px}.blogList__itemTitle{font-size:24px;color:#0067af;font-weight:400;margin-bottom:20px;text-decoration:none}.blogList__itemMeta{display:-webkit-box;display:-webkit-flex;display:-ms-flexbox;display:flex;color:rgba(4,44,71,0.5);font-size:14px;margin-bottom:10px}.blogList__itemDate{min-width:140px;display:inline-block;padding:0 15px 0 0;border-right:1px solid rgba(151,151,151,0.1);line-height:18px}.blogList__itemAuthor{padding:0 15px;line-height:18px;display:block;overflow:hidden;-o-text-overflow:ellipsis;text-overflow:ellipsis;white-space:nowrap}.blogList__itemText{margin-bottom:20px;font-size:18px;line-height:1.78;display:block;display:-webkit-box;-webkit-line-clamp:4;height:128.16px;overflow:hidden;-o-text-overflow:ellipsis;text-overflow:ellipsis;font-weight:400}.blogList__itemControls{margin-top:auto;text-align:center}.blogList__item-first{width:-webkit-calc(100% - 15px);width:calc(100% - 15px);display:-webkit-box;display:-webkit-flex;display:-ms-flexbox;display:flex;height:320px;margin-bottom:48px}.blogList__item-first .blogList__itemLink{width:33%;display:block}.blogList__item-first .blogList__itemImage{height:100%}.blogList__item-first .blogList__itemBody{min-height:100%}.blogList__item-first .blogList__itemText{height:96.12px;-webkit-line-clamp:3}.blogPagination{display:-webkit-box;display:-webkit-flex;display:-ms-flexbox;display:flex;-webkit-box-pack:justify;-webkit-justify-content:space-between;-ms-flex-pack:justify;justify-content:space-between;-webkit-box-align:center;-webkit-align-items:center;-ms-flex-align:center;align-items:center;padding:24px 24px 48px}.blogPagination__list{display:-webkit-box;display:-webkit-flex;display:-ms-flexbox;display:flex;width:200px;-webkit-box-pack:center;-webkit-justify-content:center;-ms-flex-pack:center;justify-content:center}.blogPagination__item{font-size:16px;margin:15px;cursor:pointer}.blogPagination__item:before{display:none}.blogPagination__item-active{color:#0067af;font-weight:600}.faqWrapper{max-width:66.6667%;margin:86px auto 50px;padding:0 24px}.faqWrapper.searchFaq .faqItems__itemTitle,.faqWrapper.searchFaq .faqContent__sidebarInner{display:none}.faqSearch__Close{display:none}.faqWrapper.searchFaq .faqSearch__Close{display:block}.faqSearch__Close svg{position:relative;bottom:-7px;width:32px;height:32px;fill:rgba(4,44,71,0.5)}@media(max-width:599px){.faqSearch__Close svg{width:24px;height:24px}}.faqSearch{display:-webkit-box;display:-webkit-flex;display:-ms-flexbox;display:flex;-webkit-box-pack:end;-webkit-justify-content:flex-end;-ms-flex-pack:end;justify-content:flex-end}.faqSearch__wrapper{padding:8px;max-width:75%;width:100%}.faqSearch__inner{width:100%;font-size:28px;margin:50px 0;color:rgba(0,0,0,0.87);display:-webkit-inline-box;display:-webkit-inline-flex;display:-ms-inline-flexbox;display:inline-flex;position:relative;-webkit-box-align:baseline;-webkit-align-items:baseline;-ms-flex-align:baseline;align-items:baseline;font-family:Montserrat,Roboto,sans-serif}.faqSearch__inner:before{left:0;right:0;bottom:0;height:1px;content:"";position:absolute;-webkit-transition:background-color 200ms cubic-bezier(0.4,0,0.2,1) 0;-o-transition:background-color 200ms cubic-bezier(0.4,0,0.2,1) 0;transition:background-color 200ms cubic-bezier(0.4,0,0.2,1) 0;pointer-events:none;background-color:rgba(0,0,0,0.42)}.faqSearch__inner:hover:before{background-color:#042c47}.faqSearch__inner.faqSearch__inner-focus:after{left:0;right:0;bottom:0;height:1px;content:"";position:absolute;-webkit-transition:background-color 200ms cubic-bezier(0.4,0,0.2,1) 0;-o-transition:background-color 200ms cubic-bezier(0.4,0,0.2,1) 0;transition:background-color 200ms cubic-bezier(0.4,0,0.2,1) 0;pointer-events:none;background-color:#4da1ff}.faqSearch__icon{margin-right:8px}.faqSearch__svg{position:relative;bottom:-7px;width:32px;height:32px;fill:rgba(4,44,71,0.5)}.faqSearch__input{font:inherit;width:100%;border:0;margin:0;padding:6px 0 7px;display:block;min-width:0;-webkit-box-sizing:content-box;box-sizing:content-box;background:0;vertical-align:middle;-webkit-tap-highlight-color:transparent}.faqContent{display:-webkit-box;display:-webkit-flex;display:-ms-flexbox;display:flex;-webkit-flex-wrap:wrap;-ms-flex-wrap:wrap;flex-wrap:wrap;margin-left:-7.5px;margin-right:-7.5px}.faqContent__sidebar{-webkit-box-sizing:border-box;box-sizing:border-box;word-wrap:break-word;margin-left:7.5px;margin-right:7.5px;width:-webkit-calc(25% - 15px);width:calc(25% - 15px)}.faqContent__sidebarInner{width:auto;list-style:none;margin:0;padding:0;max-height:-webkit-calc(100vh - 90px);max-height:calc(100vh - 90px);overflow-y:auto;top:66px;position:-webkit-sticky;position:sticky}.faqContent__sidebarItem{list-style:none;margin:30px 0;padding:0;text-indent:0}.faqContent__sidebarItem:before{display:none}.faqContent__sidebarLink{text-decoration:none;color:rgba(4,44,71,0.5)}.faqContent__sidebarLink:hover{color:#4da1ff}.faqContent__sidebarLink-active{color:#4da1ff;font-weight:500;-webkit-transition-delay:.5s;-o-transition-delay:.5s;transition-delay:.5s}.faqItems{-webkit-box-sizing:border-box;box-sizing:border-box;word-wrap:break-word;margin-left:7.5px;margin-right:7.5px;width:-webkit-calc(75% - 15px);width:calc(75% - 15px)}.faqItems__itemTitle{font-size:36px;margin-top:40px;margin-bottom:10px;padding:0 24px;font-weight:500}.faqItems__panel{-webkit-box-shadow:none;box-shadow:none;padding:8px 0;border-bottom:1px solid rgba(151,151,151,0.1)}.faqItems__panel-opened .faqItems__panelTitleArrowSvg{-webkit-transform:rotate(180deg);-ms-transform:rotate(180deg);transform:rotate(180deg)}.faqItems__panel-opened .faqItems__panelTitleText{color:#4da1ff;margin:30px 0 20px}.faqItems__panelTitle{display:-webkit-box;display:-webkit-flex;display:-ms-flexbox;display:flex;padding:0 24px 0 24px;position:relative;min-height:48px;-webkit-transition:min-height 150ms cubic-bezier(0.4,0,0.2,1) 0,background-color 150ms cubic-bezier(0.4,0,0.2,1) 0;-o-transition:min-height 150ms cubic-bezier(0.4,0,0.2,1) 0,background-color 150ms cubic-bezier(0.4,0,0.2,1) 0;transition:min-height 150ms cubic-bezier(0.4,0,0.2,1) 0,background-color 150ms cubic-bezier(0.4,0,0.2,1) 0;-webkit-box-align:center;-webkit-align-items:center;-ms-flex-align:center;align-items:center;-webkit-box-pack:justify;-webkit-justify-content:space-between;-ms-flex-pack:justify;justify-content:space-between;cursor:pointer}.faqItems__panelTitleText{font-size:20px;font-weight:500;margin-bottom:0;transition:margin 150ms cubic-bezier(0.4,0,0.2,1) 0}.faqItems__panelTitleText span{color:#4da1ff}.faqItems__panelContent span.needle{color:#4da1ff}.faqItems__panelTitleArrow{font-size:20px;font-weight:500;width:48px;color:rgba(0,0,0,0.54);height:48px;display:-webkit-box;display:-webkit-flex;display:-ms-flexbox;display:flex;-webkit-box-pack:center;-webkit-justify-content:center;-ms-flex-pack:center;justify-content:center;-webkit-box-align:center;-webkit-align-items:center;-ms-flex-align:center;align-items:center}.faqItems__panelTitleArrowSpan{display:-webkit-box;display:-webkit-flex;display:-ms-flexbox;display:flex;-webkit-box-pack:center;-webkit-justify-content:center;-ms-flex-pack:center;justify-content:center;-webkit-box-align:center;-webkit-align-items:center;-ms-flex-align:center;align-items:center}.faqItems__panelTitleArrowSvg{width:24px;height:24px;fill:rgba(0,0,0,0.54);-webkit-transition:all .3s;-o-transition:all .3s;transition:all .3s}.faqItems__panelContent{padding:8px 24px 24px;display:none}.faqItems__panelContent,.faqItems__panelContent p{font-size:14px;line-height:1.78;font-weight:400}.faqItems__panelContent strong{font-weight:600}.wysiwyg-text-align-left{text-align:left}.wysiwyg-color-blue{color:#00F}.wysiwyg-color-red110{color:#c00}.wysiwyg-text-align-center{text-align:center}.wysiwyg-font-size-large{font-size:large;font-weight:600}.wysiwyg-font-size-small{font-size:x-small}.faqItems__panel p{margin:10px 0;width:100%}.faqItems__panel ul li,.faqItems__panel ol li{font-size:14px;margin:5px 0;font-weight:400}.faqItems__panel a{text-decoration:underline}.faqItems__panel ol{width:auto;font-size:14px;line-height:1.78;font-weight:300;padding-left:1em}.faqItems__panelText{font-size:14px;line-height:1.78;font-weight:400}.faqItems__panelText-par{padding-left:30px}.faqItems__panelTextUnavailable{color:#c00;font-size:18px;text-align:center;padding:20px 0;font-weight:400}.faqItems__panelImg{margin:20px 0}.faqItems__panelImgDesc{font-size:10px;font-style:italic;text-align:center}.faqItems__panelImgDesc span{font-weight:400}.faqItems__panelSource{font-size:10px}.faqItems__panelSource span{font-weight:400}.articleHeader{margin-top:78px}.articleHeader__controls{padding:0 24px}.articleHeader__link a{height:78px;display:-webkit-inline-box;display:-webkit-inline-flex;display:-ms-inline-flexbox;display:inline-flex;-webkit-box-align:center;-webkit-align-items:center;-ms-flex-align:center;align-items:center;color:#0067af}.articleHeader__svg{margin-right:10px}.articleHeader__img{position:relative;overflow:hidden;height:520px;display:flex;flex-direction:column;justify-content:center;align-items:center}.articleHeader__img img{position:absolute;width:100%}.articleWrapper{margin-top:-150px;padding:0 24px;margin-bottom:20px}.articleMain{z-index:1;position:relative;max-width:1320px;width:100%;margin:0 auto;-webkit-border-radius:6px;border-radius:6px;background-color:#fff;-webkit-box-shadow:0 0 7px 3px rgba(0,103,175,0.1);box-shadow:0 0 7px 3px rgba(0,103,175,0.1)}.articleMain__content p{font-size:14px;line-height:1.78;margin:10px 0}.articleMain__content h2{font-size:48px;font-weight:500;color:#042c47;margin:0}.articleMain__content h3{font-size:24px;font-weight:500;margin:30px 0 20px}.articleMain__content strong{font-weight:700}.articleMain__content a{text-decoration:underline}.articleMain__content em{font-style:italic}.articleMain__content img{margin:20px 0}.articleMain__content img.aligncenter{margin:20px auto}@media(max-width:800px){.articleMain__content iframe{width:100%;height:270px}}@media(max-width:400px){.articleMain__content iframe{height:160px}}.articleMain__header{height:78px;padding:0 24px;display:-webkit-box;display:-webkit-flex;display:-ms-flexbox;display:flex;-webkit-box-align:center;-webkit-align-items:center;-ms-flex-align:center;align-items:center;-webkit-box-pack:justify;-webkit-justify-content:space-between;-ms-flex-pack:justify;justify-content:space-between;border-bottom:1px solid rgba(151,151,151,0.1)}.articleMain__meta{display:-webkit-box;display:-webkit-flex;display:-ms-flexbox;display:flex;color:rgba(4,44,71,0.5);font-size:14px}.articleMain__metaDate{display:inline-block;min-width:140px;border-right:1px solid rgba(151,151,151,0.1);padding:0 15px 0 0;line-height:24px}.articleMain__metaAuthor{padding:0 15px;line-height:24px}.articleMain__tag .blogList__itemBadge{position:inherit}.articleMain__wrapper{padding:0 24px 40px 24px}.articleMain__body{position:relative;width:100%;margin:0 auto;max-width:860px;padding-bottom:20px}.articleMain__title{font-size:42px;font-weight:400;margin:40px 0;color:#0067af}.articleMain__subtitle{position:relative}.articleMain__descr{font-weight:300;text-align:left;color:#062d46;font-size:24px}.articleSocial{position:absolute;display:-webkit-box;display:-webkit-flex;display:-ms-flexbox;display:flex;color:#0067af}.articleSocial-left{-webkit-box-orient:vertical;-webkit-box-direction:normal;-webkit-flex-direction:column;-ms-flex-direction:column;flex-direction:column;top:0;left:-60px}.articleSocial-base{position:relative;left:-4px;-webkit-box-align:center;-webkit-align-items:center;-ms-flex-align:center;align-items:center;width:100%;margin:0 auto;max-width:860px}.articleSocial-base span{margin-left:10px}.articleMore{max-width:1380px;width:100%;margin:0 auto;display:block}.articleMore__title{font-size:42px;font-weight:400;margin:30px 0;text-align:center}.articleFooter{max-width:1380px;width:100%;margin:30px auto 0;padding:0 24px;height:150px;background:url(https://mlkk0ybvfj67.i.optimole.com/4litvQ-Dm4Tsckt/w:auto/h:auto/q:auto/https://trastra.com/wp-content/themes/trastra/css/../images/svg/article-footer.svg) no-repeat center 40px}.loader{position:fixed;width:100%;height:100%;background:#fff;display:-webkit-box;display:-webkit-flex;display:-ms-flexbox;display:flex;-webkit-box-align:center;-webkit-align-items:center;-ms-flex-align:center;align-items:center;-webkit-box-pack:center;-webkit-justify-content:center;-ms-flex-pack:center;justify-content:center;z-index:10000}.loader__inner{width:117px;height:13px;display:-webkit-box;display:-webkit-flex;display:-ms-flexbox;display:flex;-webkit-box-pack:justify;-webkit-justify-content:space-between;-ms-flex-pack:justify;justify-content:space-between;-webkit-box-align:center;-webkit-align-items:center;-ms-flex-align:center;align-items:center}.loader__dot{width:13px;height:13px;-webkit-border-radius:6.5px;border-radius:6.5px;background:#0067af;-webkit-animation:wave 2.6s cubic-bezier(0.626,0,0,1) infinite;animation:wave 2.6s cubic-bezier(0.626,0,0,1) infinite}.loader__dot-first{-webkit-animation-delay:-0.26s;animation-delay:-0.26s}.loader__dot-second{-webkit-animation-delay:-0.26s;animation-delay:-0.26s}.loader__dot-third{-webkit-animation-delay:-0.17333s;animation-delay:-0.17333s}.loader__dot-fourth{-webkit-animation-delay:-0.08667s;animation-delay:-0.08667s}@-webkit-keyframes wave{0{-webkit-transform:translateY(0);transform:translateY(0)}40%{-webkit-transform:translateY(0);transform:translateY(0);background:#4da1ff}60%{background:rgba(77,161,255,0.9);-webkit-transform:translateY(20px);transform:translateY(20px)}80%{background:rgba(77,161,255,0.7);-webkit-transform:translateY(-20px);transform:translateY(-20px)}100%{background:rgba(77,161,255,0.5);-webkit-transform:translateY(0);transform:translateY(0)}}@keyframes wave{0{-webkit-transform:translateY(0);transform:translateY(0)}40%{-webkit-transform:translateY(0);transform:translateY(0);background:#4da1ff}60%{background:rgba(77,161,255,0.9);-webkit-transform:translateY(20px);transform:translateY(20px)}80%{background:rgba(77,161,255,0.7);-webkit-transform:translateY(-20px);transform:translateY(-20px)}100%{background:rgba(77,161,255,0.5);-webkit-transform:translateY(0);transform:translateY(0)}}.sectionCW__trCardInnerBrowser{background:url(https://mlkk0ybvfj67.i.optimole.com/4litvQ-UX70e3TP/w:auto/h:auto/q:auto/https://trastra.com/wp-content/themes/trastra/images/browser.png) center center no-repeat;background-size:cover;width:566px;height:422px;padding:50px 40px 35px;margin:0 auto}@media(min-width:1400px){.sectionCW__trCardInnerBrowser{transform:scale(1.3);margin-top:40px}}.sectionCW__trCardInnerBrowserInner{background:#fff;width:468px;height:310px;overflow:hidden;position:relative}.trCard{display:-webkit-box;display:-webkit-flex;display:-ms-flexbox;display:flex;-webkit-box-orient:vertical;-webkit-box-direction:normal;-webkit-flex-direction:column;-ms-flex-direction:column;flex-direction:column;width:100%;padding:0 24px;margin-bottom:24px}.trCard__Iban{max-width:412px;margin-left:64px;padding:24px}.trCard__IbanTrbar{margin-bottom:50px}.trCard__IbanImg{margin-left:auto;height:45px}.trCard__IbanBody{max-height:440px;overflow-x:hidden;overflow-y:scroll;padding:8px 0;scroll-behavior:smooth}.trCard-panel{padding:24px 24px 0;-webkit-box-orient:horizontal;-webkit-box-direction:normal;-webkit-flex-direction:row;-ms-flex-direction:row;flex-direction:row;-webkit-box-align:center;-webkit-align-items:center;-ms-flex-align:center;align-items:center;-webkit-box-pack:justify;-webkit-justify-content:space-between;-ms-flex-pack:justify;justify-content:space-between}.trCard__bar{display:-webkit-box;display:-webkit-flex;display:-ms-flexbox;display:flex;-webkit-box-align:center;-webkit-align-items:center;-ms-flex-align:center;align-items:center}.trCard__bar-small{margin-bottom:20px}.trCard__icon{width:30px;height:30px;margin-right:15px;margin-top:-6px}.trCard__img{max-width:100%;height:auto;vertical-align:top;border:0}.trCard__titleWrapp{display:-webkit-box;display:-webkit-flex;display:-ms-flexbox;display:flex;-webkit-box-orient:vertical;-webkit-box-direction:normal;-webkit-flex-direction:column;-ms-flex-direction:column;flex-direction:column}.trCard__title{font-size:18px;font-weight:700}.trCard__reference{font-size:14px;font-weight:300;line-height:1.25;margin-bottom:15px}.trCard__title-small{font-size:14px}.trCard__value{font-size:22px;font-weight:bold;color:#4da1ff}.card__panel{display:-webkit-box;display:-webkit-flex;display:-ms-flexbox;display:flex;-webkit-box-orient:horizontal;-webkit-box-direction:normal;-webkit-flex-direction:row;-ms-flex-direction:row;flex-direction:row;-webkit-box-pack:justify;-webkit-justify-content:space-between;-ms-flex-pack:justify;justify-content:space-between;-webkit-box-align:center;-webkit-align-items:center;-ms-flex-align:center;align-items:center;-webkit-box-shadow:1px 3px 17px 0 rgba(0,0,0,0.1);box-shadow:1px 3px 17px 0 rgba(0,0,0,0.1);-webkit-border-radius:6px;border-radius:6px;padding:6px 14px;margin-bottom:8px;cursor:pointer;background-color:transparent;-webkit-transition:all .2s ease;-o-transition:all .2s ease;transition:all .2s ease}.card__panel:hover{background-color:rgba(77,161,255,0.2)}.card__icon{display:-webkit-box;display:-webkit-flex;display:-ms-flexbox;display:flex;-webkit-box-align:center;-webkit-align-items:center;-ms-flex-align:center;align-items:center;-webkit-box-pack:justify;-webkit-justify-content:space-between;-ms-flex-pack:justify;justify-content:space-between;height:40px;width:75px;-webkit-border-radius:8px;border-radius:8px;padding:12px;color:#fff;margin:8px}.card__icon-darkblue{background-color:#0067af}.card__icon-blue{background-color:#4da1ff}.card__iconImage{display:-webkit-box;display:-webkit-flex;display:-ms-flexbox;display:flex;-webkit-box-align:center;-webkit-align-items:center;-ms-flex-align:center;align-items:center;-webkit-box-pack:center;-webkit-justify-content:center;-ms-flex-pack:center;justify-content:center;height:22px;width:22px;-webkit-border-radius:50%;border-radius:50%;background-color:#fff}.card__iconImage img{width:12px}.card__iconName{font-size:9px;text-transform:uppercase;font-weight:500}.card__address{max-width:25%;-webkit-flex-basis:25%;-ms-flex-preferred-size:25%;flex-basis:25%;text-align:left}.card__title{font-size:8px;color:rgba(4,44,71,0.5)}.card__addressCode{display:-webkit-box;display:-webkit-flex;display:-ms-flexbox;display:flex;-webkit-box-align:center;-webkit-align-items:center;-ms-flex-align:center;align-items:center;font-size:12px;font-weight:500}.card__qrWrapp{max-width:16.6667%;-webkit-flex-basis:16.6667%;-ms-flex-preferred-size:16.6667%;flex-basis:16.6667%}.card__qrInner{display:-webkit-box;display:-webkit-flex;display:-ms-flexbox;display:flex;height:33px;width:33px;padding:3px;cursor:pointer;-webkit-border-radius:4px;border-radius:4px;-webkit-box-shadow:0 0 7px 3px rgba(0,103,175,0.1);box-shadow:0 0 7px 3px rgba(0,103,175,0.1);overflow:hidden}.card__balanceWrapp{max-width:41.6667%;-webkit-flex-basis:41.6667%;-ms-flex-preferred-size:41.6667%;flex-basis:41.6667%}.card__balanceInner{display:-webkit-box;display:-webkit-flex;display:-ms-flexbox;display:flex;-webkit-box-pack:end;-webkit-justify-content:flex-end;-ms-flex-pack:end;justify-content:flex-end;-webkit-box-align:center;-webkit-align-items:center;-ms-flex-align:center;align-items:center}.card__balance{font-size:14px;font-weight:bold}.card__balanceOther{text-align:right;font-weight:500;font-size:10px}.card__dotsBtn{-webkit-box-flex:0;-webkit-flex:0 0 auto;-ms-flex:0 0 auto;flex:0 0 auto;width:30px;height:30px;color:rgba(0,0,0,0.54);padding:0;font-size:1.5rem;text-align:center;-webkit-transition:background-color 150ms cubic-bezier(0.4,0,0.2,1) 0;-o-transition:background-color 150ms cubic-bezier(0.4,0,0.2,1) 0;transition:background-color 150ms cubic-bezier(0.4,0,0.2,1) 0;-webkit-border-radius:50%;border-radius:50%}.trComment{max-width:320px;padding:20px;margin-top:170px;-webkit-border-radius:6px;border-radius:6px;-webkit-box-shadow:0 0 7px 3px rgba(0,0,0,0.1);box-shadow:0 0 7px 3px rgba(0,0,0,0.1)}.trComment__head{display:-webkit-box;display:-webkit-flex;display:-ms-flexbox;display:flex;-webkit-box-align:center;-webkit-align-items:center;-ms-flex-align:center;align-items:center;margin-bottom:40px}.trComment__img{display:-webkit-box;display:-webkit-flex;display:-ms-flexbox;display:flex;-webkit-box-align:center;-webkit-align-items:center;-ms-flex-align:center;align-items:center;-webkit-box-pack:center;-webkit-justify-content:center;-ms-flex-pack:center;justify-content:center;width:90px;height:90px;min-width:90px;margin-right:20px;-webkit-border-radius:50%;border-radius:50%;overflow:hidden}.trComment__userName{font-size:18px;margin-bottom:5px;font-weight:500}.trComment__userPost{font-size:18px;color:rgba(4,44,71,0.5)}.trComment__body{margin-bottom:20px}.trComment__quote{font-size:48px;color:#afcce0;line-height:0}.trComment__text p{font-size:18px;padding-left:25px;margin-bottom:15px}.tr-linkedin-icon{color:#1178b3}.tr-facebook-icon{color:#3a5ba0}.tr-twitter-icon svg{width:24px;height:18px;border-radius:6px}.cookiePop{position:fixed;bottom:0;left:0;right:0;z-index:99999999;font-size:16px;display:-webkit-box;display:-webkit-flex;display:-ms-flexbox;display:flex;-webkit-box-align:center;-webkit-align-items:center;-ms-flex-align:center;align-items:center;-webkit-box-pack:center;-webkit-justify-content:center;-ms-flex-pack:center;justify-content:center;color:white;background-color:#252e39;padding:16px 25px;font-family:Helvetica,Calibri,Arial,sans-serif}.cookiePop__text{font-size:16px;padding:0;margin:0 10px}.cookiePop__textLink a{opacity:.8;color:#fff}.cookiePop__textLink a:hover{opacity:1}.cookiePop__buttons{min-width:220px;display:-webkit-box;display:-webkit-flex;display:-ms-flexbox;display:flex;-webkit-box-align:center;-webkit-align-items:center;-ms-flex-align:center;align-items:center;-webkit-box-pack:justify;-webkit-justify-content:space-between;-ms-flex-pack:justify;justify-content:space-between}.cookiePop__link{font-weight:700;font-size:14px;text-decoration:none;color:#fff;padding:12px 10px;text-align:center}.cookiePop__link-deny:hover{text-decoration:underline}.cookiePop__link-allow{-webkit-border-radius:5px;border-radius:5px;min-width:140px;background-color:#14a7d0}.cookiePop__link-allow:hover{background-color:#3acdf6}.sidebarList{padding-right:17px}.sidebarList__divider{height:16px;position:relative;display:-webkit-box;display:-webkit-flex;display:-ms-flexbox;display:flex;-webkit-box-pack:center;-webkit-justify-content:center;-ms-flex-pack:center;justify-content:center;margin:-8px 0;background-color:#fff}.sidebarList__divider:after{content:"";position:absolute;top:8px;width:100%;height:1px;background-color:rgba(151,151,151,0.1)}.sidebarList__titleTime{position:relative;color:rgba(4,44,71,0.3);line-height:1;background-color:#fff;padding:0 20px;font-weight:500;z-index:1;font-size:12px}.sidebarList__item{display:-webkit-box;display:-webkit-flex;display:-ms-flexbox;display:flex;-webkit-box-align:center;-webkit-align-items:center;-ms-flex-align:center;align-items:center;padding:10px 0 13px;border-bottom:1px solid rgba(151,151,151,0.1)}.sidebarList__icon{margin-right:10px}.sidebarList__info{max-width:150px}.sidebarList__time{color:rgba(4,44,71,0.5);font-size:12px}.sidebarList__text{font-size:14px;font-weight:500}.sidebarList__status{font-size:14px;color:rgba(4,44,71,0.5);position:relative;display:-webkit-box;display:-webkit-flex;display:-ms-flexbox;display:flex;-webkit-box-align:center;-webkit-align-items:center;-ms-flex-align:center;align-items:center}.sidebarList__trStatus{display:inline-block;height:6px;min-width:6px;color:transparent;-webkit-border-radius:50%;border-radius:50%;margin-right:7px;font-size:10px}.sidebarList__trStatus-pending{background-color:#f5a623;-webkit-box-shadow:0 0 0 2px rgba(245,166,35,0.3);box-shadow:0 0 0 2px rgba(245,166,35,0.3)}.sidebarList__trStatus-active{background-color:#7ed321;-webkit-box-shadow:0 0 0 2px rgba(126,211,33,0.3);box-shadow:0 0 0 2px rgba(126,211,33,0.3)}.sidebarList__trStatusText{font-size:10px}.sidebarList__sum{font-size:18px;margin-left:auto;line-height:1.2;min-width:140px;text-align:right}.sidebarList__textTruncate{font-size:18px;font-weight:500;display:block;overflow:hidden;-o-text-overflow:ellipsis;text-overflow:ellipsis;white-space:nowrap}.footer{padding:0 24px;background-color:#fff;width:100%}.footer__top{padding:5vh 0;border-top:1px solid rgba(151,151,151,0.1);-webkit-background-clip:padding-box;background-clip:padding-box;display:-webkit-box;display:-webkit-flex;display:-ms-flexbox;display:flex;-webkit-flex-wrap:wrap;-ms-flex-wrap:wrap;flex-wrap:wrap;margin-left:-7.5px;margin-right:-7.5px}.footer__address{font-size:14px;font-weight:300;line-height:1.71;letter-spacing:-0.3px}.footer__col.widget_nav_menu .widgettitle{font-size:14px;letter-spacing:-0.3px;color:#4da1ff;font-weight:600}.footer__col.widget_nav_menu ul{font-size:14px;font-weight:300;line-height:1.71;letter-spacing:-0.3px;margin:20px 0}.footer li{padding-left:0}.footer li:before{display:none}.footer__col.widget_nav_menu a{color:#042c47;text-decoration:none;margin:7px 0;display:block;text-indent:0;font-size:14px}.footer__col a:hover{color:#4da1ff}.footer__bottom{border-top:1px solid rgba(151,151,151,0.1);-webkit-background-clip:padding-box;background-clip:padding-box;display:-webkit-box;display:-webkit-flex;display:-ms-flexbox;display:flex;-webkit-flex-wrap:wrap;-ms-flex-wrap:wrap;flex-wrap:wrap;margin-left:-7.5px;margin-right:-7.5px}.footer__bottomCols{-webkit-box-sizing:border-box;box-sizing:border-box;word-wrap:break-word;margin-left:7.5px;margin-right:7.5px;width:-webkit-calc(33.33333% - 15px);width:calc(33.33333% - 15px)}.footer__icons{display:-webkit-box;display:-webkit-flex;display:-ms-flexbox;display:flex;-webkit-box-align:center;-webkit-align-items:center;-ms-flex-align:center;align-items:center;-webkit-box-pack:center;-webkit-justify-content:center;-ms-flex-pack:center;justify-content:center}.footer__iconLink{text-decoration:none}.footer__icon{padding:0 9px;opacity:.3}.footer__icon:hover{opacity:1}.footer__copy{display:-webkit-box;display:-webkit-flex;display:-ms-flexbox;display:flex;-webkit-box-align:center;-webkit-align-items:center;-ms-flex-align:center;align-items:center;-webkit-box-pack:end;-webkit-justify-content:flex-end;-ms-flex-pack:end;justify-content:flex-end}.footer__copyText{margin:0;font-size:14px;color:rgba(4,44,71,0.3)}.footer__col{-webkit-box-sizing:border-box;box-sizing:border-box;word-wrap:break-word;margin-left:7.5px;margin-right:7.5px;width:-webkit-calc(16.66667% - 15px);width:calc(16.66667% - 15px)}.footer__col-big{width:-webkit-calc(33.33333% - 15px);width:calc(33.33333% - 15px)}.footer__col-big .widgettitle{display:none}.support{display:-webkit-box;display:-webkit-flex;display:-ms-flexbox;display:flex;-webkit-box-align:center;-webkit-align-items:center;-ms-flex-align:center;align-items:center;padding:15px 0}.support__link{text-decoration:none;display:-webkit-inline-box;display:-webkit-inline-flex;display:-ms-inline-flexbox;display:inline-flex;-webkit-box-align:center;-webkit-align-items:center;-ms-flex-align:center;align-items:center}.support__link:hover .support__heart{-webkit-animation:heart .9s ease-out infinite;animation:heart .9s ease-out infinite}.support__heart{margin-right:12px}.support__text{font-weight:700;font-size:12px;color:rgba(4,44,71,0.3)}.support__text:hover{color:#4da1ff}.copy_notification{left:0;right:0;z-index:1400;display:flex;position:fixed;align-items:center;justify-content:center;top:0}.copy_notification_inner{box-shadow:0 3px 5px -1px rgba(0,0,0,0.2),0 6px 10px 0 rgba(0,0,0,0.14),0 1px 18px 0 rgba(0,0,0,0.12);margin:0;font-size:.875rem;font-weight:400;font-family:Montserrat,Roboto,sans-serif;line-height:1.46429em;display:flex;flex-wrap:wrap;align-items:center;pointer-events:initial;background-color:#303030;background:linear-gradient(76deg,#0067af,#00aad7);color:#fff;padding:8px 24px}.copy_notification_text{padding:8px 0;font-weight:700}@media(max-width:960px){.copy_notification_inner{flex-grow:1}}@media(min-width:960px){.copy_notification{left:50%;right:auto;transform:translateX(-50%)}.copy_notification_inner{min-width:288px;max-width:568px;border-radius:2px}}@-webkit-keyframes heart{0{-webkit-transform:scale(1,1);transform:scale(1,1)}20%{-webkit-transform:scale(1.2,1.2);transform:scale(1.2,1.2)}40%{-webkit-transform:scale(1.1,1.1);transform:scale(1.1,1.1)}80%{-webkit-transform:scale(1.2,1.2);transform:scale(1.2,1.2)}100%{-webkit-transform:scale(1,1);transform:scale(1,1)}}@keyframes heart{0{-webkit-transform:scale(1,1);transform:scale(1,1)}20%{-webkit-transform:scale(1.2,1.2);transform:scale(1.2,1.2)}40%{-webkit-transform:scale(1.1,1.1);transform:scale(1.1,1.1)}80%{-webkit-transform:scale(1.2,1.2);transform:scale(1.2,1.2)}100%{-webkit-transform:scale(1,1);transform:scale(1,1)}}@media screen and (max-width:1250px){.comingsoon{float:none}}@media screen and (max-width:1200px){.faqContent__sidebarItem{margin:10px 0;font-size:14px}}@media screen and (max-width:992px){.articleSocial{position:relative}.articleSocial-left{-webkit-box-orient:horizontal;-webkit-box-direction:normal;-webkit-flex-direction:row;-ms-flex-direction:row;flex-direction:row;top:inherit;left:inherit;margin-top:20px;margin-left:-5px}.tr-twitter-icon svg{width:18px;height:24px;border-radius:6px}.header{height:68px;padding-top:0}.footer{cursor:pointer}.language-selector__wrapper_header{display:none !important}html.open-mobile,body.open-mobile{position:relative;width:100%;overflow:hidden}.toTop{left:20px;bottom:20px}.hidden-md{display:none !important}.visible-md{display:block !important}.header__open{display:block}.header__overlay{background-color:rgba(0,0,0,0.5);opacity:0;top:0;left:0;width:100%;height:100%;z-index:0;position:fixed;will-change:opacity;-webkit-transition:opacity 225ms cubic-bezier(0.4,0,0.2,1) 0;-o-transition:opacity 225ms cubic-bezier(0.4,0,0.2,1) 0;transition:opacity 225ms cubic-bezier(0.4,0,0.2,1) 0}.header__overlay-displayed{cursor:pointer;opacity:1}.language-selector__wrapper_header{width:100%;padding:17px 10px 15px 28px;order:1}.header__link{width:100%;padding:17px 10px 15px 24px;font-size:13px}.header__mobLogoWrapp{display:-webkit-box;display:-webkit-flex;display:-ms-flexbox;display:flex;width:100%;-webkit-box-ordinal-group:-1;-webkit-order:-2;-ms-flex-order:-2;order:-2}.header__inner{top:0;opacity:0;height:100vh;z-index:1;left:-100%;position:fixed;will-change:opacity;overflow-y:auto;-webkit-transition:all 1s cubic-bezier(0.4,0,0.2,1);-o-transition:all 1s cubic-bezier(0.4,0,0.2,1);transition:all 1s cubic-bezier(0.4,0,0.2,1)}.header__inner-open{-webkit-transition:all .5s cubic-bezier(0.4,0,0.2,1);-o-transition:all .5s cubic-bezier(0.4,0,0.2,1);transition:all .5s cubic-bezier(0.4,0,0.2,1);left:0;opacity:1}.header__right{-webkit-box-orient:vertical;-webkit-box-direction:normal;-webkit-flex-direction:column;-ms-flex-direction:column;flex-direction:column;width:300px;height:100%;min-height:430px;padding:0;background:#fff;-webkit-box-shadow:0 8px 10px -5px rgba(0,0,0,0.2),0 16px 24px 2px rgba(0,0,0,0.14),0 6px 30px 5px rgba(0,0,0,0.12);box-shadow:0 8px 10px -5px rgba(0,0,0,0.2),0 16px 24px 2px rgba(0,0,0,0.14),0 6px 30px 5px rgba(0,0,0,0.12)}.header__cabBtns{-webkit-box-ordinal-group:0;-webkit-order:-1;-ms-flex-order:-1;order:-1;width:100%;display:-webkit-box;display:-webkit-flex;display:-ms-flexbox;display:flex;-webkit-box-pack:justify;-webkit-justify-content:space-between;-ms-flex-pack:justify;justify-content:space-between;padding:15px;border-top:1px solid rgba(151,151,151,0.1);border-bottom:1px solid rgba(151,151,151,0.1)}.header__cabBtn{padding:0;max-width:130px}.header__cabBtnLogIn{-webkit-transition:all .2s ease;-o-transition:all .2s ease;transition:all .2s ease;width:100%;font-weight:500;color:#0067af;font-size:13px}.header__cabBtnLogIn:hover{background-color:#cae3f9}.header__cabBtnSignUp{width:100%;font-size:13px}}@media screen and (max-width:992px){.section__content{max-width:100%}.section__content-left,.section__content-right{text-align:center;padding:0 10px}.section__contentFloatedRight,.section__contentFloatedLeft{float:none;padding:0 10px}.sectionMain__macbookImg{max-width:80%;position:static;margin:0 auto;-webkit-transform:translateY(0) !important;-ms-transform:translateY(0) !important;transform:translateY(0) !important}.sectionPayment__figure{margin:32px auto;-webkit-transform:translateY(0) !important;-ms-transform:translateY(0) !important;transform:translateY(0) !important}.sectionPartners{padding:0 5vw}.sectionPartners__title{text-align:center}.sectionCta{margin-top:20px}.sectionCta__text p{max-width:initial}.sectionCta__cardImg{max-width:80%;display:block;margin:0 auto 20px}.sectionSpecial__items{max-width:670px;margin:0 auto}.sectionSpecial__item{margin-left:0 !important}.sectionTeam__img{margin-left:0vw;max-width:100%}.sectionContact__inner{display:none}.sectionContact__mobileMap{display:-webkit-box;display:-webkit-flex;display:-ms-flexbox;display:flex}.sectionContact{margin-bottom:40px}.comingsoon{margin:0 auto;display:block}.blogList__item{width:-webkit-calc(100% - 15px);width:calc(100% - 15px)}.blogList__itemBody{min-height:300px}.blogList__itemText{height:96.12px;-webkit-line-clamp:3}.blogList__item-first{height:initial}.faqWrapper{max-width:100%;padding:0 10px}.faqSearch__wrapper{max-width:100%}.faqContent__sidebar{display:none}.faqItems{width:-webkit-calc(100% - 15px);width:calc(100% - 15px)}.trCard__Iban{max-width:500px;margin:20px auto 0}.trComment{margin:30px auto 0}.footer__col{width:-webkit-calc(25% - 15px);width:calc(25% - 15px)}.footer__col-big{width:-webkit-calc(100% - 15px);width:calc(100% - 15px);margin-bottom:25px}.sectionMain__title{padding-top:0}}@media screen and (max-width:768px){.title{font-size:40px}.title-h2{font-size:28px}.title-h3{font-size:22px}ul li{font-size:16px}.sectionPartners__description{font-size:14px}.sectionCta__text p{font-size:14px}.sectionSpecial__item{width:100%;-webkit-box-orient:vertical;-webkit-box-direction:normal;-webkit-flex-direction:column;-ms-flex-direction:column;flex-direction:column;text-align:center}.sectionSpecial__infoTitle{font-size:30px}.sectionSpecial__icon{width:100px;min-width:100px;height:100px;margin-right:0;margin-bottom:20px;padding:30px 27px 27px 27px}.sectionSpecial__infoLi{text-align:center;font-size:16px}.sectionContact{margin-bottom:20px}.sectionContact__question{height:auto;width:280px;padding:15px 10px;margin-top:20px}.sectionContact__questionText{font-size:14px;white-space:normal;text-align:center}.blogTabs__wrapper{margin:0 24px;overflow-y:auto}.legalTabs__wrapper{overflow-y:auto}.blogList__itemImage{height:150px}.blogList__itemBadge{font-size:12px}.blogList__item-first{display:block}.blogList__item-first .blogList__itemLink{width:100%}.blogList__item-first .blogList__itemImage{height:150px}.blogList__item-first .blogList__itemBody{min-height:auto}.blogPagination{-webkit-flex-wrap:wrap;-ms-flex-wrap:wrap;flex-wrap:wrap;-webkit-justify-content:space-around;-ms-flex-pack:distribute;justify-content:space-around}.faqSearch__inner{font-size:18px;margin:15px 0}.faqSearch__svg{width:24px;height:24px}.faqItems__itemTitle{font-size:24px;padding:0}.faqItems__panel{padding:0}.faqItems__panelTitle{padding:0}.faqItems__panelTitleText{font-size:16px}.articleHeader__link a{height:48px}.articleHeader__img{height:300px}.articleHeader__img img{height:300px;width:auto;max-width:none}.articleWrapper{margin-top:-78px;padding:0 24px}.articleMain__meta{font-size:12px}.articleMain__metaDate{line-height:18px}.articleMain__metaAuthor{line-height:18px}.articleMain__title{font-size:24px;margin:20px 0}.articleMain__descr{font-size:16px}.articleMore__title{font-size:24px;padding:0 20px;text-align:center}.trComment{max-width:280px}.trComment p{font-size:14px}.cookiePop{-webkit-flex-wrap:wrap;-ms-flex-wrap:wrap;flex-wrap:wrap;-webkit-box-pack:center;-webkit-justify-content:center;-ms-flex-pack:center;justify-content:center}.cookiePop__text{margin-right:0}.cookiePop__buttons{margin-top:16px;width:100%}.cookiePop__link{width:50%}.footer__bottomCols{width:-webkit-calc(100% - 15px);width:calc(100% - 15px)}.footer__icons{-webkit-box-pack:justify;-webkit-justify-content:space-between;-ms-flex-pack:justify;justify-content:space-between;padding:20px 0;flex-wrap: wrap;}.footer__copy{-webkit-box-pack:center;-webkit-justify-content:center;-ms-flex-pack:center;justify-content:center}.footer__col{width:-webkit-calc(50% - 15px);width:calc(50% - 15px)}.footer__col-big{width:-webkit-calc(100% - 15px);width:calc(100% - 15px)}.footer{padding-bottom:60px}.support{-webkit-box-pack:end;-webkit-justify-content:flex-end;-ms-flex-pack:end;justify-content:flex-end}}@media screen and (max-width:600px){.blogHeader__content{margin-left:20px}}@media screen and (max-width:480px){p{font-size:16px}.title{font-size:32px}.title-h2{font-size:28px}.title-h3{font-size:20px}ul li{font-size:12px}.feature-list{padding:30px 0}.header{height:56px}.sectionMain__text{font-size:20px}.sectionSpecial__infoTitle{font-size:24px}.sectionContact__mobileMap{padding-bottom:60px}.sectionContact__MapAddress{width:280px;padding:15px}.sectionContact__MapTitle{font-size:18px}.sectionContact__addressText{font-size:14px}.blogList{padding:24px 10px 0}.blogPagination__list{margin-top:15px;-webkit-box-ordinal-group:2;-webkit-order:1;-ms-flex-order:1;order:1}.articleMain__header{-webkit-flex-wrap:wrap;-ms-flex-wrap:wrap;flex-wrap:wrap;padding:5px 10px}.articleSocial-base span{font-size:11px}.trCard__Iban{padding:10px}.footer__col{width:-webkit-calc(100% - 15px);width:calc(100% - 15px)}}.imgPinWrap{position:relative;display:inline-block}.imgPinWrap .pin{opacity:0;position:absolute;display:block;-webkit-transition:all .25s ease-in-out;-moz-transition:all .25s ease-in-out;-o-transition:all .25s ease-in-out;transition:all .25s ease-in-out}.imgPinWrap .pin img{display:block}.imgPinWrap .pin:hover{box-shadow:0 0 5px #fff}.imgPinWrap:hover .pin{opacity:1}.imgPinWrap .left{left:15px}.imgPinWrap .right{right:15px}.imgPinWrap .bottom{bottom:15px}.imgPinWrap .top{top:15px}.imgPinWrap .center{left:50%;top:50%}.header.only-logo{background:transparent}.header.only-logo .header__inner{display:none}.error404 .footer{display:none}.text-center{text-align:center}.waves{display:flex;flex-direction:column;align-items:center;justify-content:flex-end;height:100vh;width:100%;bottom:0;left:0;background:#eaf3fe;overflow:hidden}.waves-404{background:url(//storage.googleapis.com/trastra-landing/assets/images/404.png) no-repeat center;background-size:cover}.waves-info{padding:0 20px 20vh 20px;background-color:#eaf3fe;width:100%}.waves-info h1,.waves-info a{font-weight:700}.font-size-26{font-size:26px}.padding-bottom-32,.pb-32{padding-bottom:32px}@media only screen and (max-height:500px) and (orientation:landscape){main .waves-info{padding-bottom:16px}}@media(max-width:780px){.waves-404{background-size:contain}}.language-selector__wrapper{position:relative;display:inline-block;padding-top:10px;margin-top:-20px}.language-selector__menu{display:none;border:1px solid #dde5ed;padding:15px 30px;position:absolute;bottom:20px;left:10px;background-color:#fff;margin-bottom:10px;z-index:300}.language-selector__language a{text-decoration:none;color:#042c47}.language-selector__language{margin:5px 0;color:#042c47;text-decoration:none;cursor:pointer;font-weight:300}.footer__globe{position:relative;bottom:-4px;margin-right:1px}.footer__globe svg{max-width:100%}.language-selector__language:hover{color:#4da1ff}.language-selector__wrapper:hover>.language-selector__menu{display:block}.language-selector__menu:after,.language-selector__menu:before{top:100%;left:20%;border:solid transparent;content:" ";height:0;width:0;position:absolute;pointer-events:none}.language-selector__menu:before{border-color:rgba(221,229,237,0);border-top-color:#dde5ed;border-width:7px;margin-left:-7px}.language-selector__menu:after{border-color:rgba(255,255,255,0);border-top-color:#fff;border-width:6px;margin-left:-6px}.language-selector__wrapper_header{position:relative;display:inline-block;padding-bottom:15px;margin:8px 5px 0 16px}.language-selector__wrapper_header:hover>.language-selector__menu_header{display:block}.lang_chevron_down{width:13px;height:22px;top:6px;position:relative}.language-selector__language_header a{text-decoration:none;color:#042c47}.language-selector__language_header{margin:5px 0;color:#042c47;text-decoration:none;cursor:pointer;font-size:14px;font-weight:300}.language-selector__language_header a:hover{color:#4da1ff}.language-selector__language_header:hover{color:#4da1ff}.language-selector__language_header:hover .lang_chevron_down *{fill:#4da1ff}.lang_chevron_up{transform:rotate(180deg);width:13px;height:22px;top:5px;position:relative}.language-selector__language:hover .lang_chevron_up *{fill:#4da1ff}.language-selector__menu_header{display:none;border:1px solid #dde5ed;padding:15px 30px;position:absolute;top:40px;right:10px;background-color:#fff;margin-bottom:10px;z-index:300}.language-selector__menu_header:after,.language-selector__menu_header:before{bottom:100%;right:20%;border:solid transparent;content:" ";height:0;width:0;position:absolute;pointer-events:none}.language-selector__menu_header:before{border-color:rgba(221,229,237,0);border-bottom-color:#dde5ed;border-width:7px;margin-right:-7px}.language-selector__menu_header:after{border-color:rgba(255,255,255,0);border-bottom-color:#fff;border-width:6px;margin-right:-6px}.footer__logo{margin-bottom:10px}section#webapp{margin-top:20vh}@media(max-width:991px){section#webapp{margin:10vw 0}}section#card{margin-bottom:10vh}section#mobileapp{margin-bottom:10vh}section#iban{margin-bottom:10vh}@media(max-width:991px){section#card{margin:0;padding:10vh 0}}.language-selector__language_dropdown,.language-selector__language_header_dropdown{margin:0;padding-right:10px}#crypto .feature-list{padding:6px 0 75px}@media(max-width:991px){.feature-list{padding:10px 0 30px !important}}.sectionPayment__paragraph p{margin-bottom:0}.articleMain__content blockquote{color:#0067af;font-style:italic;border-left:2px solid #8dbbdb;margin:25px 0;padding:10px 0 10px 40px;line-height:1.78;font-weight:400}.articleMain__content blockquote p{font-weight:400}@media(max-width:599px){.articleMain__content blockquote{margin:25px 0;padding:10px 0 10px 20px}}.footer_app_links{margin:18px 0 22px}.footer_app_links img{margin-right:8px;height:33px}.footer_app_links a:last-of-type img{height:31px}@media(max-width:370px){.footer_app_links img{margin-right:2px;max-height:24px}.footer_app_links a:last-of-type img{height:22px}}.sectionMobileapp__sliderBg{background:url(https://mlkk0ybvfj67.i.optimole.com/4litvQ-STa_nQgh/w:auto/h:auto/q:auto/https://trastra.com/wp-content/themes/trastra/images/device.png) 0 0 no-repeat;width:320px;height:595px;position:relative;margin-left:128px}.sectionMobileapp__sliderBgInner{width:236px;height:465px;overflow:hidden;position:absolute;top:47px;left:28px}.sectionMobileapp__slider{margin:0}.sectionMobileapp__slider li{margin:0;padding:0}.sectionMobileApp .feature-list{padding-top:40px;padding-bottom:20px}.mobileAppPilot{margin-bottom:30px}.mobileAppLinks{vertical-align:top}#card .sectionPayment__figure{max-width:80%;margin:auto 10%}.mobileAppLinks img{width:200px}.mobileAppLinks a:first-of-type{margin-right:24px}@media(min-width:1050px){.sectionMobileApp .section__contentFloatedRight{margin-top:17px}}@media screen and (max-width:992px){.sectionMobileApp{text-align:center}.mobileAppUtp{margin:0 auto 25px}.sectionMobileapp__sliderBg{margin:0 auto}}@media screen and (max-width:480px){.mobileAppLinks img{width:125px}.mobileAppLinks a:first-of-type{margin-right:12px}}.zopim{position:fixed !important}.landings-space{height:78px}@media only screen and (max-width:991px){.landings-space{height:68px}}@media only screen and (max-width:480px){.landings-space{height:56px}}.sectionPayment__paragraph,.sectionIban p{max-width:520px}.sectionIban h2{max-width:570px}@media(max-width:992px){.sectionPayment__paragraph,.sectionIban p{margin:0 auto}.sectionIban h2{margin:0 auto}}.sectionBuy{min-height:auto;padding:10vh 0 5vh;margin:20vh 0}.sectionBuy h2,.sectionBuy p,.sectionBuy a,.sectionBuy .feature-list{color:#fff}.sectionBuy .feature-list{max-width:348px;padding:31px 0;margin-left:8px}.sectionBuy .feature-list a{text-decoration:underline}.sectionBuy .feature-list li{margin:0 0 17px;line-height:22px;padding-left:15px}.sectionBuy .feature-list li:before{color:#fff;margin-left:-21px;padding-right:15px}.sectionBuy h2{max-width:530px;position:relative}.sectionBuy p{max-width:520px;margin:20px 0}.sectionBuyBg{position:absolute;left:0;top:0;width:100%;height:100%;z-index:0}.sectionBuyBg img{width:100%;height:100%;object-fit:cover}.sectionBuyCalc{margin:15vh 0 0;background:#fff;box-shadow:0 4px 4px rgba(0,0,0,0.25);display:inline-block;padding:27px 51px 35px 47px}.sectionBuyCalcTitle{font-weight:600;font-size:17px;text-align:center;color:#042c47;letter-spacing:-0.2px}.sectionBuyCalcForm{margin:36px 0;width:100%;position:relative}.sectionBuyCalcFormRow{margin-bottom:20px}.sectionBuyCalcFormLabel{font-weight:500;font-size:12px;color:#042c47;text-align:left}.sectionBuyCalcFormLimit{font-weight:500;font-size:9px;color:#00a8e7;text-align:left}.sectionBuyCalcFormField{display:flex;padding:0 0 2px;margin:12px 0 5px;border-bottom:2px solid #7ab8ff}.sectionBuyCalcFormInputCon{width:226px;padding-right:24px}.sectionBuyCalcFormInputCon input{border:0;background:#fff;color:#000;font-size:23px;font-weight:500;padding:0;width:100%}.sectionBuyCalcFormSelect{font-size:22px;font-weight:600;padding:1px 0 0;color:#0067af;width:50px}.selectCrypto{position:relative;cursor:pointer}.selectCrypto svg{fill:#042c47;width:22px;height:22px;position:absolute;top:5px;left:-23px}.selectCrypto.showList .selectCryptoList{display:block}.selectCryptoList{display:none;overflow-y:auto;overflow-x:hidden;position:absolute;box-shadow:0 5px 5px -3px rgba(0,0,0,0.2),0 8px 10px 1px rgba(0,0,0,0.14),0 3px 14px 2px rgba(0,0,0,0.12);border-radius:2px;background-color:#fff;z-index:1;right:-5px;top:-2px}.selectCryptoUL{min-width:150px;margin:0;padding:8px 0;position:relative;list-style:none}.selectCryptoItem{font-size:16px;font-weight:bold;padding:0 16px;cursor:pointer;transition:background-color 150ms cubic-bezier(0.4,0,0.2,1) 0;line-height:28px}.selectCryptoItem::before{display:none}.selectCryptoItem:hover{background-color:rgba(77,161,255,0.2)}.selectCryptoItem:focus{background-color:rgba(77,161,255,0.5)}.header-currency-btc{color:#f5a623}.header-currency-eth{color:#4da1ff}.header-currency-bch{color:#71c659}.header-currency-ltc{color:rgba(4,44,71,0.5)}.header-currency-xrp{color:#2c6fa3}.header-currency-zec{color:#042c47}.fillFiat{color:#4da1ff}.sectionBuyCalcFormRate{font-weight:500;font-size:10px;color:#042c47;text-align:left}.sectionBuyCalcBtn{margin:40px 0 0;text-align:center}.sectionBuyCalcBtn button{height:42px;font-size:16px;line-height:44px;padding:0 45px}@media(max-width:992px){.section__contentFloatedRight{text-align:center}.sectionBuyCalc{margin:5vh 0 10vh}.sectionBuy p{margin:20px auto}.sectionBuy h2{margin:0 auto;max-width:100%}}.wodryRX{font-weight:bold;display:inline-block;text-align:left;width:180px}@media(max-width:768px){.wodryRX{width:106px}}@media(max-width:480px){.sectionBuyCalc{padding:27px 31px 35px 27px}.sectionBuyCalcFormInputCon{width:180px}.sectionBuy .feature-list{max-width:285px}.sectionBuy .feature-list li{line-height:15px;margin:0 0 7px}.sectionBuy .feature-list li:before{margin-left:-12px;padding-right:5px}}.wodry-flipping{display:inline-block;position:relative;-webkit-transform-style:preserve-3d;-moz-transform-style:preserve-3d;-ms-transform-style:preserve-3d;-o-transform-style:preserve-3d;transform-style:preserve-3d;-webkit-transform-origin-x:50%}.wodry-flipping .front-face,.wodry-flipping .back-face{display:inline-block;-webkit-backface-visibility:hidden;-moz-backface-visibility:hidden;-ms-backface-visibility:hidden;-o-backface-visibility:hidden;backface-visibility:hidden}.wodry-flipping .front-face{position:absolute}.wodry-flipping .back-face{position:relative}body.page-template-waiting-list .container{background:#fff;background:-moz-linear-gradient(top,#fff 0,#fff 54%,#c6e2ff 100%);background:-webkit-linear-gradient(top,#fff 0,#fff 54%,#c6e2ff 100%);background:linear-gradient(to bottom,#fff 0,#fff 54%,#c6e2ff 100%);filter:progid:DXImageTransform.Microsoft.gradient(startColorstr="#ffffff",endColorstr="#c6e2ff",GradientType=0)}body.page-template-thank-you .container{background:#fff;background:-moz-linear-gradient(top,#fff 0,#fff 22%,#b1d6ff 100%);background:-webkit-linear-gradient(top,#fff 0,#fff 22%,#b1d6ff 100%);background:linear-gradient(to bottom,#fff 0,#fff 22%,#b1d6ff 100%);filter:progid:DXImageTransform.Microsoft.gradient(startColorstr="#ffffff",endColorstr="#b1d6ff",GradientType=0)}.fullheight{min-height:calc(100vh - 78px);position:relative}.vcenter{position:absolute;top:50%;transform:translateY(-50%);padding-bottom:100px;width:100%}body.page-template-waiting-list .fullheight{background:url("https://mlkk0ybvfj67.i.optimole.com/4litvQ-acgYMSjo/w:auto/h:auto/q:auto/https://trastra.com/wp-content/themes/trastra/images/waiting/pictures.png") right bottom no-repeat;background-size:contain}.subs_section{position:absolute;top:50%;transform:translateY(-50%)}.subs_section_inner{padding-bottom:150px}.subsform{position:relative;max-width:630px;margin:50px 0 20px}.subsform>div:nth-of-type(1){width:58%;display:inline-block;float:left}.subsform>div:nth-of-type(2){width:42%;display:inline-block;margin-left:-33px;z-index:1;position:relative;float:left}.subs_title{max-width:540px}.subs_title .title{font-size:44px}.subs_input{position:relative;color:#042c47;background:#fff;box-shadow:1px 3px 17px rgba(0,0,0,0.1);border-radius:100px;padding:13px 41px 13px 36px;border:1.5px solid transparent;font-weight:300;font-size:15px;line-height:23px;width:100%}.subs_input::-webkit-input-placeholder{color:rgba(4,44,71,0.5)}.subsform.error .subs_input{border:1.5px solid #d14949}.error_msg{display:none;position:absolute;font-size:10px;line-height:15px;color:#d14949;font-weight:500;top:-22px;left:37px}.subsform.error .error_msg{display:block}.subs_button{background:linear-gradient(90deg,#0067af 0,#00aad7 139.64%);box-shadow:0 0 15px rgba(0,103,175,0.25);border-radius:0 100px 100px 0;cursor:pointer;padding:16px 20px;font-weight:500;font-size:16px;line-height:20px;text-align:center;color:#fff;width:100%}.subs_button:hover{background:linear-gradient(90deg,#09568c 0,#00aad7 139.64%);box-shadow:0 0 15px rgba(0,103,175,0.25)}.subs_subscribe{cursor:pointer;font-weight:500;font-size:12px;line-height:18px;color:#042c47;margin:22px 0 0 40px;display:inline-block}.subs_checkbox{position:relative;margin-right:10px;background:#fff;box-shadow:1px 3px 17px rgba(0,0,0,0.1);border-radius:2px;width:18px;height:18px;display:inline-block;vertical-align:bottom;-webkit-transition:all .3s;-moz-transition:all .3s;-ms-transition:all .3s;-o-transition:all .3s;transition:all .3s}.subs_subscribe.active .subs_checkbox,.subs_subscribe.active:hover .subs_checkbox{background:linear-gradient(90deg,#0067af 0,#00aad7 139.64%)}.subs_subscribe.active .subs_checkbox:before{content:"";width:13px;height:13px;background-repeat:no-repeat;background-size:contain;top:4px;left:3px;position:absolute;background-image:url(data:image/svg+xml;base64,PHN2ZyB3aWR0aD0iMTEiIGhlaWdodD0iOCIgdmlld0JveD0iMCAwIDExIDgiIGZpbGw9Im5vbmUiIHhtbG5zPSJodHRwOi8vd3d3LnczLm9yZy8yMDAwL3N2ZyI+PHBhdGggZD0iTTEuNSAzTDQuNSA2LjUiIHN0cm9rZT0id2hpdGUiIHN0cm9rZS13aWR0aD0iMS41IiBzdHJva2UtbGluZWNhcD0icm91bmQiLz48cGF0aCBkPSJNNC41IDYuNUw5IDEuNSIgc3Ryb2tlPSJ3aGl0ZSIgc3Ryb2tlLXdpZHRoPSIxLjUiIHN0cm9rZS1saW5lY2FwPSJyb3VuZCIvPjwvc3ZnPg==)}.subs_img{display:none}.footer-short{position:absolute;width:100%;bottom:30px;padding:0 5vw 0 10vw}.fs_support{display:inline-block;float:left}.fs_support .support__text{font-weight:300;font-size:14px;line-height:20px;color:rgba(4,44,71,0.5)}.fs_text{display:inline-block;float:left;margin:0 100px 0 10%;max-width:460px;transform:translateY(-50%);top:50%;position:absolute}.fs_text p{margin:0;padding:0;font-size:10px;font-style:italic;font-weight:300;line-height:14px;color:#042c47}.fs_text a{color:#042c47;border-bottom:1px solid rgba(4,44,71,0.46)}.fs_copy{display:inline-block;float:right}.fs_copy .footer__copyText{color:#fff;font-weight:300;font-size:14px;line-height:20px}.fs_mobile{display:none}.thanks_title{width:80%;margin:0 auto}.thanks_title .title{font-size:40px}.thanks_subtitle{font-weight:500;font-size:28px;margin:25px auto 40px;width:80%}.thanks_text{font-size:24px;max-width:640px;margin:0 auto;color:#042c47;width:80%}.thanks_social{margin:50px auto}.thanks_social .thanks_social_icon{cursor:pointer;display:inline-block;margin:0 16px;width:57px;height:57px;border-radius:50%;background-color:rgba(255,255,255,0.5);background-position:50%;background-repeat:no-repeat}.thanks_social .thanks_social_icon:hover{background-color:#fff}.thanks_social .thanks_social_icon.tsi_facebook{background-image:url("https://mlkk0ybvfj67.i.optimole.com/4litvQ-bo4pdFZ3/w:auto/h:auto/q:auto/https://trastra.com/wp-content/themes/trastra/images/waiting/facebook.svg")}.thanks_social .thanks_social_icon.tsi_twitter{background-image:url("https://mlkk0ybvfj67.i.optimole.com/4litvQ-UFTUE_Wt/w:auto/h:auto/q:auto/https://trastra.com/wp-content/themes/trastra/images/waiting/twitter.svg")}.thanks_social .thanks_social_icon.tsi_mail{background-image:url("https://mlkk0ybvfj67.i.optimole.com/4litvQ--Wgj9cIE/w:auto/h:auto/q:auto/https://trastra.com/wp-content/themes/trastra/images/waiting/mail.svg")}.thanks_social .thanks_social_icon.tsi_linkedin{background-image:url("https://mlkk0ybvfj67.i.optimole.com/4litvQ-Q94P8kgq/w:auto/h:auto/q:auto/https://trastra.com/wp-content/themes/trastra/images/waiting/linkedin.svg")}.thanks_copy .thanks_copy_tip{position:relative;display:inline-block;font-weight:500;font-size:16px;line-height:normal;color:#042c47;margin-right:20px}.thanks_copy .thanks_copy_zone{cursor:pointer;background:#e3f0ff;border-radius:100px;padding:10px 48px 10px 20px;position:relative;display:inline-block;font-weight:600}.thanks_copy .thanks_copy_zone:before{content:"";width:15px;height:15px;position:absolute;background:url(data:image/png;base64,iVBORw0KGgoAAAANSUhEUgAAACoAAAAqCAYAAADFw8lbAAAACXBIWXMAABYlAAAWJQFJUiTwAAAAAXNSR0IArs4c6QAAAARnQU1BAACxjwv8YQUAAAJxSURBVHgB7ZlNThsxFIDfGxuI+qNON912uqiEWpByBHcBdElPQHqClBO0PQHqCQg3oDtKKzW9QSQitmTZZaRugpjJ6zOBEIX5sT02PxLfbpLx+JOfx+/ZA3BPQHAlUbF4uqgAKDa5HYkGaf9XFxyxF2VB+WSxTQifkNBI8gr6kvYPv4IDdqLL7xOxQL+RIAFHUnn6HHrdIVgSGd/pQVLTOH30DByQRneVS/Y4MNtFTYnGLUTcgppUi1aP5DDtH3SLmsuVdQUeKA+9p3D7oFi0QBLH+BFugXzREsmz44MO3ALX52hgySxK1cLbDcXrcGLahpC+yZuUnHSKHbCEE4u6Cr1OiXcs3LNMR1Q8XtrJe7spol25srELAeDwD8r+n/WZiDZVjCm0wDc8lXh+bXGHuWRHP16VtZWSTi4vz0MvMl0FuUFj3CvqyOcafBF6XarN1iek02JV4TBkye9Z3vzNkSQgfh72uBcF7qLzRNtlabGUAslsTO8El4aAbiWwefVkQokkHP/sQQ38iQaU1PgRDSypMatHK8hNFIB7QlATVtea0x8JX4IjtUXFm7VWwRLURvI3s2o/CSNsgwNE5VlpnnqinNFYtQkORIRWu9F6oR81YpCz+ZH+EEadqmbZv9E+DOx2ol5epku4HDvhRNGBAPhd8APyIOqbgjlKO1wsG0x2swMyHxS9TE5LTkjOQ5+Js32440xGlE/XaHX9A6fCz7xLtArnTZ2iTEOfHR3qUbUb2bl9TUgeliff3Pd11A0+UIgbyyoBD6QyTbjanV57FWU2U7m0CQGoF/rGyPqjgSsC6vB3MIpevNYbdQUB0buB/36wAO4poirFAAAAAElFTkSuQmCC) center no-repeat;top:12px;right:18px;background-size:contain}.page-template-thank-you .fs_text{margin:0 auto;transform:translate3d(-50%,-50%,0);left:50%;top:50%;text-align:center}.page-template-thank-you .fs_copy .footer__copyText{color:#042c47}@media(max-width:1400px){.subs_section{max-width:80%}.subs_title .title{font-size:36px;line-height:50px}.subs_title{max-width:450px}.subsform{max-width:560px}}@media(max-width:1200px){.fs_text{margin:0 30px 0 60px;max-width:360px}}.page-template-thank-you .header__open,.page-template-waiting-list .header__open{display:none}@media(max-width:1024px){.fs_desktop{display:none}.fs_mobile{display:block}.subs_section{position:relative;padding:0;max-width:100%;width:100%;transform:none;text-align:center}.sectionMain__title{padding:0}.subs_title{max-width:600px;margin:30px auto}.subsform{max-width:60%;margin:-55px auto 0;min-width:600px;padding-left:40px;z-index:1}.subs_input{text-align:center}.subs_img{display:block}body.page-template-waiting-list .fullheight{background:0}.footer-short{display:flex;flex-flow:row wrap;align-content:space-between;justify-content:space-between;padding:20px 40px;bottom:10px}.fs_text{float:none;display:inline-block;text-align:center;top:0;transform:unset;position:relative;order:1;width:100%;margin:0 auto 30px;max-width:100%}.fs_text p{max-width:500px;margin:0 auto;font-size:9px}.fs_support{order:2}.fs_copy{order:3}.fs_copy .footer__copyText{color:#111}body.page-template-waiting-list .container,body.page-template-thank-you .container{background:0}body.page-template-waiting-list,body.page-template-thank-you{background:url(https://mlkk0ybvfj67.i.optimole.com/4litvQ-5J95Seb2/w:auto/h:auto/q:auto/https://trastra.com/wp-content/themes/trastra/images/waiting/Rectangle.png) 0 0 no-repeat;background-size:cover}html,body,.wrapper{height:auto;min-height:100%}.subs_section_inner{padding-bottom:20px}.subs_subscribe{margin-left:0}.error_msg{left:67px}}@media(min-width:600px) and (max-width:1024px){.thanks_social .thanks_social_icon{width:70px;height:70px}.thanks_social .thanks_social_icon.tsi_facebook{background-size:17px}.thanks_social .thanks_social_icon.tsi_twitter{background-size:39px}.thanks_social .thanks_social_icon.tsi_mail{background-size:34px}.thanks_social .thanks_social_icon.tsi_linkedin{background-size:34px;background-position:54% 44%}.thanks_copy .thanks_copy_zone{padding:16px 78px 16px 45px;font-size:18px}.thanks_copy .thanks_copy_zone:before{width:25px;height:21px;top:16px;right:32px}}@media(max-width:600px){.subs_title{max-width:360px;margin:30px auto}.subs_title .title{font-size:30px;line-height:40px}.subsform{margin-top:-20px;padding:0;min-width:0;display:flex;flex-flow:column}.subsform>div:nth-of-type(1){width:100%;display:block;float:none;order:1}.subsform>div:nth-of-type(2){width:80%;min-width:240px;display:block;float:none;order:3;margin:30px auto 0}.subsform>div:nth-of-type(3){order:2}.subs_button{border-radius:100px}.error_msg{left:50%;transform:translateX(-50%);width:100%}.thanks_title .title{font-size:32px}.thanks_subtitle{font-size:16px;margin:25px auto 20px}.thanks_text{font-weight:300;font-size:16px;line-height:23px}.thanks_social .thanks_social_icon{margin:0 10px}.thanks_social{margin:30px auto}.vcenter{padding-bottom:150px}}@media(max-width:480px){.fs_support,.fs_copy{float:none;display:block;width:100%;text-align:center}.fs_copy .footer__copyText{color:rgba(4,44,71,0.5) !important;margin-top:10px}.subsform{width:90%;max-width:300px}.thanks_copy .thanks_copy_tip{display:block;width:100%;margin-bottom:14px}}@media(max-width:1024px) and (max-height:700px){body.page-template-thank-you .fullheight{min-height:auto}body.page-template-thank-you .vcenter{position:relative;top:auto;transform:none;padding:10px 0 60px}body.page-template-thank-you .footer-short{position:relative}}@media(max-width:1024px) and (max-height:1120px){body.page-template-waiting-list .fullheight{min-height:auto}body.page-template-waiting-list .footer-short{position:relative;bottom:0}}.popup_waiting{opacity:0;cursor:pointer;position:fixed;z-index:111;bottom:25px;left:-100%;background:#fff;box-shadow:1px 3px 17px rgba(0,0,0,0.1);border-radius:6px;padding:14px 10px;-webkit-transition:all 1s;-moz-transition:all 1s;-ms-transition:all 1s;-o-transition:all 1s;transition:all 1s}.popup_waiting:hover .popup_waiting_close{display:block}.popup_waiting.visible{left:10vw;opacity:100}.popup_waiting_card{display:inline-block;position:relative;width:120px}.popup_waiting_card img{width:125px;position:absolute;max-width:initial;top:-85px;z-index:1}.popup_waiting_text{display:inline-block;max-width:256px;font-weight:500;font-size:13px;line-height:19px;color:#042c47}.popup_waiting_text span{font-weight:600}.popup_waiting_close{display:none;background:#fff url(data:image/png;base64,iVBORw0KGgoAAAANSUhEUgAAAAkAAAAJCAIAAABv85FHAAABN2lDQ1BBZG9iZSBSR0IgKDE5OTgpAAAokZWPv0rDUBSHvxtFxaFWCOLgcCdRUGzVwYxJW4ogWKtDkq1JQ5ViEm6uf/oQjm4dXNx9AidHwUHxCXwDxamDQ4QMBYvf9J3fORzOAaNi152GUYbzWKt205Gu58vZF2aYAoBOmKV2q3UAECdxxBjf7wiA10277jTG+38yH6ZKAyNguxtlIYgK0L/SqQYxBMygn2oQD4CpTto1EE9AqZf7G1AKcv8ASsr1fBBfgNlzPR+MOcAMcl8BTB1da4Bakg7UWe9Uy6plWdLuJkEkjweZjs4zuR+HiUoT1dFRF8jvA2AxH2w3HblWtay99X/+PRHX82Vun0cIQCw9F1lBeKEuf1UYO5PrYsdwGQ7vYXpUZLs3cLcBC7dFtlqF8hY8Dn8AwMZP/fNTP8gAAAAJcEhZcwAACxMAAAsTAQCanBgAAAXRaVRYdFhNTDpjb20uYWRvYmUueG1wAAAAAAA8P3hwYWNrZXQgYmVnaW49Iu+7vyIgaWQ9Ilc1TTBNcENlaGlIenJlU3pOVGN6a2M5ZCI/PiA8eDp4bXBtZXRhIHhtbG5zOng9ImFkb2JlOm5zOm1ldGEvIiB4OnhtcHRrPSJBZG9iZSBYTVAgQ29yZSA1LjYtYzE0NSA3OS4xNjM0OTksIDIwMTgvMDgvMTMtMTY6NDA6MjIgICAgICAgICI+IDxyZGY6UkRGIHhtbG5zOnJkZj0iaHR0cDovL3d3dy53My5vcmcvMTk5OS8wMi8yMi1yZGYtc3ludGF4LW5zIyI+IDxyZGY6RGVzY3JpcHRpb24gcmRmOmFib3V0PSIiIHhtbG5zOnhtcD0iaHR0cDovL25zLmFkb2JlLmNvbS94YXAvMS4wLyIgeG1sbnM6eG1wTU09Imh0dHA6Ly9ucy5hZG9iZS5jb20veGFwLzEuMC9tbS8iIHhtbG5zOnN0RXZ0PSJodHRwOi8vbnMuYWRvYmUuY29tL3hhcC8xLjAvc1R5cGUvUmVzb3VyY2VFdmVudCMiIHhtbG5zOmRjPSJodHRwOi8vcHVybC5vcmcvZGMvZWxlbWVudHMvMS4xLyIgeG1sbnM6cGhvdG9zaG9wPSJodHRwOi8vbnMuYWRvYmUuY29tL3Bob3Rvc2hvcC8xLjAvIiB4bXA6Q3JlYXRvclRvb2w9IkFkb2JlIFBob3Rvc2hvcCBDQyAyMDE5IChXaW5kb3dzKSIgeG1wOkNyZWF0ZURhdGU9IjIwMTktMDQtMTdUMTU6NDc6NTMrMDM6MDAiIHhtcDpNZXRhZGF0YURhdGU9IjIwMTktMDQtMTdUMTU6NDc6NTMrMDM6MDAiIHhtcDpNb2RpZnlEYXRlPSIyMDE5LTA0LTE3VDE1OjQ3OjUzKzAzOjAwIiB4bXBNTTpJbnN0YW5jZUlEPSJ4bXAuaWlkOjU5NjcyMjBmLWM0YzItYmU0Ny04ODQxLTM4NWNlOTI0OGU2ZiIgeG1wTU06RG9jdW1lbnRJRD0iYWRvYmU6ZG9jaWQ6cGhvdG9zaG9wOjVhOWMyMzdiLTllNmQtMTc0MC04NDM5LTQ0N2I0Njk3NTVhYSIgeG1wTU06T3JpZ2luYWxEb2N1bWVudElEPSJ4bXAuZGlkOjkzNjFiNjk4LTkzODUtNzQ0MS1iOTE1LWFkYzVkYzg1NzRmMSIgZGM6Zm9ybWF0PSJpbWFnZS9wbmciIHBob3Rvc2hvcDpDb2xvck1vZGU9IjMiPiA8eG1wTU06SGlzdG9yeT4gPHJkZjpTZXE+IDxyZGY6bGkgc3RFdnQ6YWN0aW9uPSJjcmVhdGVkIiBzdEV2dDppbnN0YW5jZUlEPSJ4bXAuaWlkOjkzNjFiNjk4LTkzODUtNzQ0MS1iOTE1LWFkYzVkYzg1NzRmMSIgc3RFdnQ6d2hlbj0iMjAxOS0wNC0xN1QxNTo0Nzo1MyswMzowMCIgc3RFdnQ6c29mdHdhcmVBZ2VudD0iQWRvYmUgUGhvdG9zaG9wIENDIDIwMTkgKFdpbmRvd3MpIi8+IDxyZGY6bGkgc3RFdnQ6YWN0aW9uPSJzYXZlZCIgc3RFdnQ6aW5zdGFuY2VJRD0ieG1wLmlpZDo1OTY3MjIwZi1jNGMyLWJlNDctODg0MS0zODVjZTkyNDhlNmYiIHN0RXZ0OndoZW49IjIwMTktMDQtMTdUMTU6NDc6NTMrMDM6MDAiIHN0RXZ0OnNvZnR3YXJlQWdlbnQ9IkFkb2JlIFBob3Rvc2hvcCBDQyAyMDE5IChXaW5kb3dzKSIgc3RFdnQ6Y2hhbmdlZD0iLyIvPiA8L3JkZjpTZXE+IDwveG1wTU06SGlzdG9yeT4gPC9yZGY6RGVzY3JpcHRpb24+IDwvcmRmOlJERj4gPC94OnhtcG1ldGE+IDw/eHBhY2tldCBlbmQ9InIiPz7lcTMIAAAAhklEQVQImX3PsQ2DMBCF4d9WlCYDkBUiEXkS0nu3NGlwDWvQYGGSFeIBaGguhZGBFFx1upPed6eat0wz1rCt9gOgEZzH+XXhPM+OaQYRqXupXlL38tefYAl0nvBliFizTHTKsYayYIiUxWrrbITI/UqIG/vIS0dmI9uXM6oZBcXjtvsvxf4AOExXranE6pMAAAAASUVORK5CYII=) center no-repeat;box-shadow:1px 3px 17px rgba(0,0,0,0.1);-webkit-border-radius:50%;-moz-border-radius:50%;border-radius:50%;position:absolute;top:-10px;right:-10px;width:20px;height:20px;z-index:1;cursor:pointer}@media(max-width:500px){.popup_waiting,.popup_waiting.visible{width:100%;bottom:10px;left:0;padding:14px 0}.popup_waiting_close{display:block;right:15px}}@media(max-width:380px){.popup_waiting_text{max-width:200px;font-size:10px;line-height:16px}.popup_waiting_card{width:100px}.popup_waiting_card img{width:105px;top:-75px}}.spin::after{top:0;left:0;box-sizing:inherit;content:"";position:absolute;width:100%;height:100%;border-radius:6px}.spin::after{border:2px solid transparent}.spin:hover::after{border-top-color:#4da1ff;border-right-color:#4da1ff;border-bottom-color:#4da1ff;border-left-color:#4da1ff;transition:border-top-color .25s linear,border-right-color .25s linear .2s,border-bottom-color .25s linear .3s,border-left-color .25s linear .4s} .slick-slider{position:relative;display:block;box-sizing:border-box;-webkit-user-select:none;-moz-user-select:none;-ms-user-select:none;user-select:none;-webkit-touch-callout:none;-khtml-user-select:none;-ms-touch-action:pan-y;touch-action:pan-y;-webkit-tap-highlight-color:transparent}.slick-list{position:relative;display:block;overflow:hidden;margin:0;padding:0}.slick-list:focus{outline:0}.slick-list.dragging{cursor:pointer;cursor:hand}.slick-slider .slick-track,.slick-slider .slick-list{-webkit-transform:translate3d(0,0,0);-moz-transform:translate3d(0,0,0);-ms-transform:translate3d(0,0,0);-o-transform:translate3d(0,0,0);transform:translate3d(0,0,0)}.slick-track{position:relative;top:0;left:0;display:block;margin-left:auto;margin-right:auto}.slick-track:before,.slick-track:after{display:table;content:''}.slick-track:after{clear:both}.slick-loading .slick-track{visibility:hidden}.slick-slide{display:none;float:left;height:100%;min-height:1px}[dir='rtl'] .slick-slide{float:right}.slick-slide img{display:block}.slick-slide.slick-loading img{display:none}.slick-slide.dragging img{pointer-events:none}.slick-initialized .slick-slide{display:block}.slick-loading .slick-slide{visibility:hidden}.slick-vertical .slick-slide{display:block;height:auto;border:1px solid transparent}.slick-arrow.slick-hidden{display:none} @charset 'UTF-8';.slick-loading .slick-list{background:#fff url(https://mlkk0ybvfj67.i.optimole.com/4litvQ-9ROtUDei/w:auto/h:auto/q:auto/https://trastra.com/wp-content/themes/trastra/css/./ajax-loader.gif) center center no-repeat}@font-face{font-family:'slick';font-weight:normal;font-style:normal;src:url(//trastra.com/wp-content/themes/trastra/css/./fonts/slick.eot);src:url(//trastra.com/wp-content/themes/trastra/css/./fonts/slick.eot?#iefix) format('embedded-opentype'),url(//trastra.com/wp-content/themes/trastra/css/./fonts/slick.woff) format('woff'),url(//trastra.com/wp-content/themes/trastra/css/./fonts/slick.ttf) format('truetype'),url(https://mlkk0ybvfj67.i.optimole.com/4litvQ--l-q6j_U/w:auto/h:auto/q:auto/https://trastra.com/wp-content/themes/trastra/css/./fonts/slick.svg#slick) format('svg')}.slick-prev,.slick-next{font-size:0;line-height:0;position:absolute;top:50%;display:block;width:20px;height:20px;padding:0;-webkit-transform:translate(0,-50%);-ms-transform:translate(0,-50%);transform:translate(0,-50%);cursor:pointer;color:transparent;border:0;outline:0;background:transparent}.slick-prev:hover,.slick-prev:focus,.slick-next:hover,.slick-next:focus{color:transparent;outline:0;background:transparent}.slick-prev:hover:before,.slick-prev:focus:before,.slick-next:hover:before,.slick-next:focus:before{opacity:1}.slick-prev.slick-disabled:before,.slick-next.slick-disabled:before{opacity:.25}.slick-prev:before,.slick-next:before{display:none;font-family:'slick';font-size:20px;line-height:1;opacity:.75;color:white;-webkit-font-smoothing:antialiased;-moz-osx-font-smoothing:grayscale}.slick-prev{left:-25px}[dir='rtl'] .slick-prev{right:-25px;left:auto}.slick-prev:before{content:'←'}[dir='rtl'] .slick-prev:before{content:'→'}.slick-next{right:-25px}[dir='rtl'] .slick-next{right:auto;left:-25px}.slick-next:before{content:'→'}[dir='rtl'] .slick-next:before{content:'←'}.slick-dotted.slick-slider{margin-bottom:30px}.slick-dots{position:absolute;bottom:-25px;display:block;width:100%;padding:0;margin:0;list-style:none;text-align:center}.slick-dots li{position:relative;display:inline-block;width:20px;height:20px;margin:0 5px;padding:0;cursor:pointer}.slick-dots li button{font-size:0;line-height:0;display:block;width:20px;height:20px;padding:5px;cursor:pointer;color:transparent;border:0;outline:0;background:transparent}.slick-dots li button:hover,.slick-dots li button:focus{outline:0}.slick-dots li button:hover:before,.slick-dots li button:focus:before{opacity:1}.slick-dots li button:before{font-family:'slick';font-size:6px;line-height:20px;position:absolute;top:0;left:0;width:20px;height:20px;content:'•';text-align:center;opacity:.25;color:black;-webkit-font-smoothing:antialiased;-moz-osx-font-smoothing:grayscale}.slick-dots li.slick-active button:before{opacity:.75;color:black} /* MaterialDesignIcons.com */@font-face{font-family:"Material Design Icons";src:url(//trastra.com/wp-content/themes/trastra/css/../fonts/materialdesignicons-webfont.eot?v=2.4.85);src:url(//trastra.com/wp-content/themes/trastra/css/../fonts/materialdesignicons-webfont.eot?#iefix&v=2.4.85) format("embedded-opentype"),url(//trastra.com/wp-content/themes/trastra/css/../fonts/materialdesignicons-webfont.woff2?v=2.4.85) format("woff2"),url(//trastra.com/wp-content/themes/trastra/css/../fonts/materialdesignicons-webfont.woff?v=2.4.85) format("woff"),url(//trastra.com/wp-content/themes/trastra/css/../fonts/materialdesignicons-webfont.ttf?v=2.4.85) format("truetype"),url(https://mlkk0ybvfj67.i.optimole.com/4litvQ-nvfEUp5-/w:auto/h:auto/q:auto/https://trastra.com/wp-content/themes/trastra/css/../fonts/materialdesignicons-webfont.svg?v=2.4.85#materialdesigniconsregular) format("svg");font-weight:normal;font-style:normal}.mdi:before,.mdi-set{display:inline-block;font:normal normal normal 24px/1 "Material Design Icons";font-size:inherit;text-rendering:auto;line-height:inherit;-webkit-font-smoothing:antialiased;-moz-osx-font-smoothing:grayscale}.mdi-access-point:before{content:"\F002"}.mdi-access-point-network:before{content:"\F003"}.mdi-account:before{content:"\F004"}.mdi-account-alert:before{content:"\F005"}.mdi-account-box:before{content:"\F006"}.mdi-account-box-multiple:before{content:"\F933"}.mdi-account-box-outline:before{content:"\F007"}.mdi-account-card-details:before{content:"\F5D2"}.mdi-account-check:before{content:"\F008"}.mdi-account-circle:before{content:"\F009"}.mdi-account-convert:before{content:"\F00A"}.mdi-account-edit:before{content:"\F6BB"}.mdi-account-group:before{content:"\F848"}.mdi-account-heart:before{content:"\F898"}.mdi-account-key:before{content:"\F00B"}.mdi-account-location:before{content:"\F00C"}.mdi-account-minus:before{content:"\F00D"}.mdi-account-multiple:before{content:"\F00E"}.mdi-account-multiple-check:before{content:"\F8C4"}.mdi-account-multiple-minus:before{content:"\F5D3"}.mdi-account-multiple-outline:before{content:"\F00F"}.mdi-account-multiple-plus:before{content:"\F010"}.mdi-account-multiple-plus-outline:before{content:"\F7FF"}.mdi-account-network:before{content:"\F011"}.mdi-account-off:before{content:"\F012"}.mdi-account-outline:before{content:"\F013"}.mdi-account-plus:before{content:"\F014"}.mdi-account-plus-outline:before{content:"\F800"}.mdi-account-remove:before{content:"\F015"}.mdi-account-search:before{content:"\F016"}.mdi-account-search-outline:before{content:"\F934"}.mdi-account-settings:before{content:"\F630"}.mdi-account-settings-variant:before{content:"\F631"}.mdi-account-star:before{content:"\F017"}.mdi-account-switch:before{content:"\F019"}.mdi-accusoft:before{content:"\F849"}.mdi-adjust:before{content:"\F01A"}.mdi-adobe:before{content:"\F935"}.mdi-air-conditioner:before{content:"\F01B"}.mdi-airballoon:before{content:"\F01C"}.mdi-airplane:before{content:"\F01D"}.mdi-airplane-landing:before{content:"\F5D4"}.mdi-airplane-off:before{content:"\F01E"}.mdi-airplane-takeoff:before{content:"\F5D5"}.mdi-airplay:before{content:"\F01F"}.mdi-airport:before{content:"\F84A"}.mdi-alarm:before{content:"\F020"}.mdi-alarm-bell:before{content:"\F78D"}.mdi-alarm-check:before{content:"\F021"}.mdi-alarm-light:before{content:"\F78E"}.mdi-alarm-multiple:before{content:"\F022"}.mdi-alarm-off:before{content:"\F023"}.mdi-alarm-plus:before{content:"\F024"}.mdi-alarm-snooze:before{content:"\F68D"}.mdi-album:before{content:"\F025"}.mdi-alert:before{content:"\F026"}.mdi-alert-box:before{content:"\F027"}.mdi-alert-circle:before{content:"\F028"}.mdi-alert-circle-outline:before{content:"\F5D6"}.mdi-alert-decagram:before{content:"\F6BC"}.mdi-alert-octagon:before{content:"\F029"}.mdi-alert-octagram:before{content:"\F766"}.mdi-alert-outline:before{content:"\F02A"}.mdi-alien:before{content:"\F899"}.mdi-all-inclusive:before{content:"\F6BD"}.mdi-alpha:before{content:"\F02B"}.mdi-alphabetical:before{content:"\F02C"}.mdi-altimeter:before{content:"\F5D7"}.mdi-amazon:before{content:"\F02D"}.mdi-amazon-alexa:before{content:"\F8C5"}.mdi-amazon-drive:before{content:"\F02E"}.mdi-ambulance:before{content:"\F02F"}.mdi-amplifier:before{content:"\F030"}.mdi-anchor:before{content:"\F031"}.mdi-android:before{content:"\F032"}.mdi-android-debug-bridge:before{content:"\F033"}.mdi-android-head:before{content:"\F78F"}.mdi-android-studio:before{content:"\F034"}.mdi-angle-acute:before{content:"\F936"}.mdi-angle-obtuse:before{content:"\F937"}.mdi-angle-right:before{content:"\F938"}.mdi-angular:before{content:"\F6B1"}.mdi-angularjs:before{content:"\F6BE"}.mdi-animation:before{content:"\F5D8"}.mdi-animation-play:before{content:"\F939"}.mdi-anvil:before{content:"\F89A"}.mdi-apple:before{content:"\F035"}.mdi-apple-finder:before{content:"\F036"}.mdi-apple-icloud:before{content:"\F038"}.mdi-apple-ios:before{content:"\F037"}.mdi-apple-keyboard-caps:before{content:"\F632"}.mdi-apple-keyboard-command:before{content:"\F633"}.mdi-apple-keyboard-control:before{content:"\F634"}.mdi-apple-keyboard-option:before{content:"\F635"}.mdi-apple-keyboard-shift:before{content:"\F636"}.mdi-apple-safari:before{content:"\F039"}.mdi-application:before{content:"\F614"}.mdi-approval:before{content:"\F790"}.mdi-apps:before{content:"\F03B"}.mdi-arch:before{content:"\F8C6"}.mdi-archive:before{content:"\F03C"}.mdi-arrange-bring-forward:before{content:"\F03D"}.mdi-arrange-bring-to-front:before{content:"\F03E"}.mdi-arrange-send-backward:before{content:"\F03F"}.mdi-arrange-send-to-back:before{content:"\F040"}.mdi-arrow-all:before{content:"\F041"}.mdi-arrow-bottom-left:before{content:"\F042"}.mdi-arrow-bottom-right:before{content:"\F043"}.mdi-arrow-collapse:before{content:"\F615"}.mdi-arrow-collapse-all:before{content:"\F044"}.mdi-arrow-collapse-down:before{content:"\F791"}.mdi-arrow-collapse-horizontal:before{content:"\F84B"}.mdi-arrow-collapse-left:before{content:"\F792"}.mdi-arrow-collapse-right:before{content:"\F793"}.mdi-arrow-collapse-up:before{content:"\F794"}.mdi-arrow-collapse-vertical:before{content:"\F84C"}.mdi-arrow-down:before{content:"\F045"}.mdi-arrow-down-bold:before{content:"\F72D"}.mdi-arrow-down-bold-box:before{content:"\F72E"}.mdi-arrow-down-bold-box-outline:before{content:"\F72F"}.mdi-arrow-down-bold-circle:before{content:"\F047"}.mdi-arrow-down-bold-circle-outline:before{content:"\F048"}.mdi-arrow-down-bold-hexagon-outline:before{content:"\F049"}.mdi-arrow-down-box:before{content:"\F6BF"}.mdi-arrow-down-drop-circle:before{content:"\F04A"}.mdi-arrow-down-drop-circle-outline:before{content:"\F04B"}.mdi-arrow-down-thick:before{content:"\F046"}.mdi-arrow-expand:before{content:"\F616"}.mdi-arrow-expand-all:before{content:"\F04C"}.mdi-arrow-expand-down:before{content:"\F795"}.mdi-arrow-expand-horizontal:before{content:"\F84D"}.mdi-arrow-expand-left:before{content:"\F796"}.mdi-arrow-expand-right:before{content:"\F797"}.mdi-arrow-expand-up:before{content:"\F798"}.mdi-arrow-expand-vertical:before{content:"\F84E"}.mdi-arrow-left:before{content:"\F04D"}.mdi-arrow-left-bold:before{content:"\F730"}.mdi-arrow-left-bold-box:before{content:"\F731"}.mdi-arrow-left-bold-box-outline:before{content:"\F732"}.mdi-arrow-left-bold-circle:before{content:"\F04F"}.mdi-arrow-left-bold-circle-outline:before{content:"\F050"}.mdi-arrow-left-bold-hexagon-outline:before{content:"\F051"}.mdi-arrow-left-box:before{content:"\F6C0"}.mdi-arrow-left-drop-circle:before{content:"\F052"}.mdi-arrow-left-drop-circle-outline:before{content:"\F053"}.mdi-arrow-left-thick:before{content:"\F04E"}.mdi-arrow-right:before{content:"\F054"}.mdi-arrow-right-bold:before{content:"\F733"}.mdi-arrow-right-bold-box:before{content:"\F734"}.mdi-arrow-right-bold-box-outline:before{content:"\F735"}.mdi-arrow-right-bold-circle:before{content:"\F056"}.mdi-arrow-right-bold-circle-outline:before{content:"\F057"}.mdi-arrow-right-bold-hexagon-outline:before{content:"\F058"}.mdi-arrow-right-box:before{content:"\F6C1"}.mdi-arrow-right-drop-circle:before{content:"\F059"}.mdi-arrow-right-drop-circle-outline:before{content:"\F05A"}.mdi-arrow-right-thick:before{content:"\F055"}.mdi-arrow-split-horizontal:before{content:"\F93A"}.mdi-arrow-split-vertical:before{content:"\F93B"}.mdi-arrow-top-left:before{content:"\F05B"}.mdi-arrow-top-right:before{content:"\F05C"}.mdi-arrow-up:before{content:"\F05D"}.mdi-arrow-up-bold:before{content:"\F736"}.mdi-arrow-up-bold-box:before{content:"\F737"}.mdi-arrow-up-bold-box-outline:before{content:"\F738"}.mdi-arrow-up-bold-circle:before{content:"\F05F"}.mdi-arrow-up-bold-circle-outline:before{content:"\F060"}.mdi-arrow-up-bold-hexagon-outline:before{content:"\F061"}.mdi-arrow-up-box:before{content:"\F6C2"}.mdi-arrow-up-drop-circle:before{content:"\F062"}.mdi-arrow-up-drop-circle-outline:before{content:"\F063"}.mdi-arrow-up-thick:before{content:"\F05E"}.mdi-artist:before{content:"\F802"}.mdi-assistant:before{content:"\F064"}.mdi-asterisk:before{content:"\F6C3"}.mdi-at:before{content:"\F065"}.mdi-atlassian:before{content:"\F803"}.mdi-atom:before{content:"\F767"}.mdi-attachment:before{content:"\F066"}.mdi-audio-video:before{content:"\F93C"}.mdi-audiobook:before{content:"\F067"}.mdi-augmented-reality:before{content:"\F84F"}.mdi-auto-fix:before{content:"\F068"}.mdi-auto-upload:before{content:"\F069"}.mdi-autorenew:before{content:"\F06A"}.mdi-av-timer:before{content:"\F06B"}.mdi-axe:before{content:"\F8C7"}.mdi-azure:before{content:"\F804"}.mdi-baby:before{content:"\F06C"}.mdi-baby-buggy:before{content:"\F68E"}.mdi-backburger:before{content:"\F06D"}.mdi-backspace:before{content:"\F06E"}.mdi-backup-restore:before{content:"\F06F"}.mdi-badminton:before{content:"\F850"}.mdi-bandcamp:before{content:"\F674"}.mdi-bank:before{content:"\F070"}.mdi-barcode:before{content:"\F071"}.mdi-barcode-scan:before{content:"\F072"}.mdi-barley:before{content:"\F073"}.mdi-barrel:before{content:"\F074"}.mdi-baseball:before{content:"\F851"}.mdi-baseball-bat:before{content:"\F852"}.mdi-basecamp:before{content:"\F075"}.mdi-basket:before{content:"\F076"}.mdi-basket-fill:before{content:"\F077"}.mdi-basket-unfill:before{content:"\F078"}.mdi-basketball:before{content:"\F805"}.mdi-battery:before{content:"\F079"}.mdi-battery-10:before{content:"\F07A"}.mdi-battery-10-bluetooth:before{content:"\F93D"}.mdi-battery-20:before{content:"\F07B"}.mdi-battery-20-bluetooth:before{content:"\F93E"}.mdi-battery-30:before{content:"\F07C"}.mdi-battery-30-bluetooth:before{content:"\F93F"}.mdi-battery-40:before{content:"\F07D"}.mdi-battery-40-bluetooth:before{content:"\F940"}.mdi-battery-50:before{content:"\F07E"}.mdi-battery-50-bluetooth:before{content:"\F941"}.mdi-battery-60:before{content:"\F07F"}.mdi-battery-60-bluetooth:before{content:"\F942"}.mdi-battery-70:before{content:"\F080"}.mdi-battery-70-bluetooth:before{content:"\F943"}.mdi-battery-80:before{content:"\F081"}.mdi-battery-80-bluetooth:before{content:"\F944"}.mdi-battery-90:before{content:"\F082"}.mdi-battery-90-bluetooth:before{content:"\F945"}.mdi-battery-alert:before{content:"\F083"}.mdi-battery-alert-bluetooth:before{content:"\F946"}.mdi-battery-bluetooth:before{content:"\F947"}.mdi-battery-bluetooth-variant:before{content:"\F948"}.mdi-battery-charging:before{content:"\F084"}.mdi-battery-charging-10:before{content:"\F89B"}.mdi-battery-charging-100:before{content:"\F085"}.mdi-battery-charging-20:before{content:"\F086"}.mdi-battery-charging-30:before{content:"\F087"}.mdi-battery-charging-40:before{content:"\F088"}.mdi-battery-charging-50:before{content:"\F89C"}.mdi-battery-charging-60:before{content:"\F089"}.mdi-battery-charging-70:before{content:"\F89D"}.mdi-battery-charging-80:before{content:"\F08A"}.mdi-battery-charging-90:before{content:"\F08B"}.mdi-battery-charging-outline:before{content:"\F89E"}.mdi-battery-charging-wireless:before{content:"\F806"}.mdi-battery-charging-wireless-10:before{content:"\F807"}.mdi-battery-charging-wireless-20:before{content:"\F808"}.mdi-battery-charging-wireless-30:before{content:"\F809"}.mdi-battery-charging-wireless-40:before{content:"\F80A"}.mdi-battery-charging-wireless-50:before{content:"\F80B"}.mdi-battery-charging-wireless-60:before{content:"\F80C"}.mdi-battery-charging-wireless-70:before{content:"\F80D"}.mdi-battery-charging-wireless-80:before{content:"\F80E"}.mdi-battery-charging-wireless-90:before{content:"\F80F"}.mdi-battery-charging-wireless-alert:before{content:"\F810"}.mdi-battery-charging-wireless-outline:before{content:"\F811"}.mdi-battery-minus:before{content:"\F08C"}.mdi-battery-negative:before{content:"\F08D"}.mdi-battery-outline:before{content:"\F08E"}.mdi-battery-plus:before{content:"\F08F"}.mdi-battery-positive:before{content:"\F090"}.mdi-battery-unknown:before{content:"\F091"}.mdi-battery-unknown-bluetooth:before{content:"\F949"}.mdi-beach:before{content:"\F092"}.mdi-beaker:before{content:"\F68F"}.mdi-beats:before{content:"\F097"}.mdi-bed-empty:before{content:"\F89F"}.mdi-beer:before{content:"\F098"}.mdi-behance:before{content:"\F099"}.mdi-bell:before{content:"\F09A"}.mdi-bell-off:before{content:"\F09B"}.mdi-bell-outline:before{content:"\F09C"}.mdi-bell-plus:before{content:"\F09D"}.mdi-bell-ring:before{content:"\F09E"}.mdi-bell-ring-outline:before{content:"\F09F"}.mdi-bell-sleep:before{content:"\F0A0"}.mdi-beta:before{content:"\F0A1"}.mdi-bible:before{content:"\F0A2"}.mdi-bike:before{content:"\F0A3"}.mdi-bing:before{content:"\F0A4"}.mdi-binoculars:before{content:"\F0A5"}.mdi-bio:before{content:"\F0A6"}.mdi-biohazard:before{content:"\F0A7"}.mdi-bitbucket:before{content:"\F0A8"}.mdi-bitcoin:before{content:"\F812"}.mdi-black-mesa:before{content:"\F0A9"}.mdi-blackberry:before{content:"\F0AA"}.mdi-blender:before{content:"\F0AB"}.mdi-blinds:before{content:"\F0AC"}.mdi-block-helper:before{content:"\F0AD"}.mdi-blogger:before{content:"\F0AE"}.mdi-bluetooth:before{content:"\F0AF"}.mdi-bluetooth-audio:before{content:"\F0B0"}.mdi-bluetooth-connect:before{content:"\F0B1"}.mdi-bluetooth-off:before{content:"\F0B2"}.mdi-bluetooth-settings:before{content:"\F0B3"}.mdi-bluetooth-transfer:before{content:"\F0B4"}.mdi-blur:before{content:"\F0B5"}.mdi-blur-linear:before{content:"\F0B6"}.mdi-blur-off:before{content:"\F0B7"}.mdi-blur-radial:before{content:"\F0B8"}.mdi-bomb:before{content:"\F690"}.mdi-bomb-off:before{content:"\F6C4"}.mdi-bone:before{content:"\F0B9"}.mdi-book:before{content:"\F0BA"}.mdi-book-minus:before{content:"\F5D9"}.mdi-book-multiple:before{content:"\F0BB"}.mdi-book-multiple-variant:before{content:"\F0BC"}.mdi-book-open:before{content:"\F0BD"}.mdi-book-open-page-variant:before{content:"\F5DA"}.mdi-book-open-variant:before{content:"\F0BE"}.mdi-book-plus:before{content:"\F5DB"}.mdi-book-secure:before{content:"\F799"}.mdi-book-unsecure:before{content:"\F79A"}.mdi-book-variant:before{content:"\F0BF"}.mdi-bookmark:before{content:"\F0C0"}.mdi-bookmark-check:before{content:"\F0C1"}.mdi-bookmark-music:before{content:"\F0C2"}.mdi-bookmark-outline:before{content:"\F0C3"}.mdi-bookmark-plus:before{content:"\F0C5"}.mdi-bookmark-plus-outline:before{content:"\F0C4"}.mdi-bookmark-remove:before{content:"\F0C6"}.mdi-boombox:before{content:"\F5DC"}.mdi-bootstrap:before{content:"\F6C5"}.mdi-border-all:before{content:"\F0C7"}.mdi-border-all-variant:before{content:"\F8A0"}.mdi-border-bottom:before{content:"\F0C8"}.mdi-border-bottom-variant:before{content:"\F8A1"}.mdi-border-color:before{content:"\F0C9"}.mdi-border-horizontal:before{content:"\F0CA"}.mdi-border-inside:before{content:"\F0CB"}.mdi-border-left:before{content:"\F0CC"}.mdi-border-left-variant:before{content:"\F8A2"}.mdi-border-none:before{content:"\F0CD"}.mdi-border-none-variant:before{content:"\F8A3"}.mdi-border-outside:before{content:"\F0CE"}.mdi-border-right:before{content:"\F0CF"}.mdi-border-right-variant:before{content:"\F8A4"}.mdi-border-style:before{content:"\F0D0"}.mdi-border-top:before{content:"\F0D1"}.mdi-border-top-variant:before{content:"\F8A5"}.mdi-border-vertical:before{content:"\F0D2"}.mdi-bottle-wine:before{content:"\F853"}.mdi-bow-tie:before{content:"\F677"}.mdi-bowl:before{content:"\F617"}.mdi-bowling:before{content:"\F0D3"}.mdi-box:before{content:"\F0D4"}.mdi-box-cutter:before{content:"\F0D5"}.mdi-box-shadow:before{content:"\F637"}.mdi-bridge:before{content:"\F618"}.mdi-briefcase:before{content:"\F0D6"}.mdi-briefcase-check:before{content:"\F0D7"}.mdi-briefcase-download:before{content:"\F0D8"}.mdi-briefcase-outline:before{content:"\F813"}.mdi-briefcase-upload:before{content:"\F0D9"}.mdi-brightness-1:before{content:"\F0DA"}.mdi-brightness-2:before{content:"\F0DB"}.mdi-brightness-3:before{content:"\F0DC"}.mdi-brightness-4:before{content:"\F0DD"}.mdi-brightness-5:before{content:"\F0DE"}.mdi-brightness-6:before{content:"\F0DF"}.mdi-brightness-7:before{content:"\F0E0"}.mdi-brightness-auto:before{content:"\F0E1"}.mdi-broom:before{content:"\F0E2"}.mdi-brush:before{content:"\F0E3"}.mdi-buddhism:before{content:"\F94A"}.mdi-buffer:before{content:"\F619"}.mdi-bug:before{content:"\F0E4"}.mdi-bulletin-board:before{content:"\F0E5"}.mdi-bullhorn:before{content:"\F0E6"}.mdi-bullseye:before{content:"\F5DD"}.mdi-bullseye-arrow:before{content:"\F8C8"}.mdi-bus:before{content:"\F0E7"}.mdi-bus-articulated-end:before{content:"\F79B"}.mdi-bus-articulated-front:before{content:"\F79C"}.mdi-bus-clock:before{content:"\F8C9"}.mdi-bus-double-decker:before{content:"\F79D"}.mdi-bus-school:before{content:"\F79E"}.mdi-bus-side:before{content:"\F79F"}.mdi-cached:before{content:"\F0E8"}.mdi-cake:before{content:"\F0E9"}.mdi-cake-layered:before{content:"\F0EA"}.mdi-cake-variant:before{content:"\F0EB"}.mdi-calculator:before{content:"\F0EC"}.mdi-calendar:before{content:"\F0ED"}.mdi-calendar-blank:before{content:"\F0EE"}.mdi-calendar-check:before{content:"\F0EF"}.mdi-calendar-clock:before{content:"\F0F0"}.mdi-calendar-edit:before{content:"\F8A6"}.mdi-calendar-multiple:before{content:"\F0F1"}.mdi-calendar-multiple-check:before{content:"\F0F2"}.mdi-calendar-plus:before{content:"\F0F3"}.mdi-calendar-question:before{content:"\F691"}.mdi-calendar-range:before{content:"\F678"}.mdi-calendar-remove:before{content:"\F0F4"}.mdi-calendar-search:before{content:"\F94B"}.mdi-calendar-text:before{content:"\F0F5"}.mdi-calendar-today:before{content:"\F0F6"}.mdi-call-made:before{content:"\F0F7"}.mdi-call-merge:before{content:"\F0F8"}.mdi-call-missed:before{content:"\F0F9"}.mdi-call-received:before{content:"\F0FA"}.mdi-call-split:before{content:"\F0FB"}.mdi-camcorder:before{content:"\F0FC"}.mdi-camcorder-box:before{content:"\F0FD"}.mdi-camcorder-box-off:before{content:"\F0FE"}.mdi-camcorder-off:before{content:"\F0FF"}.mdi-camera:before{content:"\F100"}.mdi-camera-account:before{content:"\F8CA"}.mdi-camera-burst:before{content:"\F692"}.mdi-camera-enhance:before{content:"\F101"}.mdi-camera-front:before{content:"\F102"}.mdi-camera-front-variant:before{content:"\F103"}.mdi-camera-gopro:before{content:"\F7A0"}.mdi-camera-image:before{content:"\F8CB"}.mdi-camera-iris:before{content:"\F104"}.mdi-camera-metering-center:before{content:"\F7A1"}.mdi-camera-metering-matrix:before{content:"\F7A2"}.mdi-camera-metering-partial:before{content:"\F7A3"}.mdi-camera-metering-spot:before{content:"\F7A4"}.mdi-camera-off:before{content:"\F5DF"}.mdi-camera-party-mode:before{content:"\F105"}.mdi-camera-rear:before{content:"\F106"}.mdi-camera-rear-variant:before{content:"\F107"}.mdi-camera-switch:before{content:"\F108"}.mdi-camera-timer:before{content:"\F109"}.mdi-cancel:before{content:"\F739"}.mdi-candle:before{content:"\F5E2"}.mdi-candycane:before{content:"\F10A"}.mdi-cannabis:before{content:"\F7A5"}.mdi-car:before{content:"\F10B"}.mdi-car-battery:before{content:"\F10C"}.mdi-car-connected:before{content:"\F10D"}.mdi-car-convertible:before{content:"\F7A6"}.mdi-car-estate:before{content:"\F7A7"}.mdi-car-hatchback:before{content:"\F7A8"}.mdi-car-limousine:before{content:"\F8CC"}.mdi-car-pickup:before{content:"\F7A9"}.mdi-car-side:before{content:"\F7AA"}.mdi-car-sports:before{content:"\F7AB"}.mdi-car-wash:before{content:"\F10E"}.mdi-caravan:before{content:"\F7AC"}.mdi-cards:before{content:"\F638"}.mdi-cards-club:before{content:"\F8CD"}.mdi-cards-diamond:before{content:"\F8CE"}.mdi-cards-heart:before{content:"\F8CF"}.mdi-cards-outline:before{content:"\F639"}.mdi-cards-playing-outline:before{content:"\F63A"}.mdi-cards-spade:before{content:"\F8D0"}.mdi-cards-variant:before{content:"\F6C6"}.mdi-carrot:before{content:"\F10F"}.mdi-cart:before{content:"\F110"}.mdi-cart-off:before{content:"\F66B"}.mdi-cart-outline:before{content:"\F111"}.mdi-cart-plus:before{content:"\F112"}.mdi-case-sensitive-alt:before{content:"\F113"}.mdi-cash:before{content:"\F114"}.mdi-cash-100:before{content:"\F115"}.mdi-cash-multiple:before{content:"\F116"}.mdi-cash-usd:before{content:"\F117"}.mdi-cast:before{content:"\F118"}.mdi-cast-connected:before{content:"\F119"}.mdi-cast-off:before{content:"\F789"}.mdi-castle:before{content:"\F11A"}.mdi-cat:before{content:"\F11B"}.mdi-cctv:before{content:"\F7AD"}.mdi-ceiling-light:before{content:"\F768"}.mdi-cellphone:before{content:"\F11C"}.mdi-cellphone-android:before{content:"\F11D"}.mdi-cellphone-basic:before{content:"\F11E"}.mdi-cellphone-dock:before{content:"\F11F"}.mdi-cellphone-erase:before{content:"\F94C"}.mdi-cellphone-iphone:before{content:"\F120"}.mdi-cellphone-key:before{content:"\F94D"}.mdi-cellphone-link:before{content:"\F121"}.mdi-cellphone-link-off:before{content:"\F122"}.mdi-cellphone-lock:before{content:"\F94E"}.mdi-cellphone-message:before{content:"\F8D2"}.mdi-cellphone-off:before{content:"\F94F"}.mdi-cellphone-settings:before{content:"\F123"}.mdi-cellphone-settings-variant:before{content:"\F950"}.mdi-cellphone-sound:before{content:"\F951"}.mdi-cellphone-text:before{content:"\F8D1"}.mdi-cellphone-wireless:before{content:"\F814"}.mdi-certificate:before{content:"\F124"}.mdi-chair-school:before{content:"\F125"}.mdi-chart-arc:before{content:"\F126"}.mdi-chart-areaspline:before{content:"\F127"}.mdi-chart-bar:before{content:"\F128"}.mdi-chart-bar-stacked:before{content:"\F769"}.mdi-chart-bubble:before{content:"\F5E3"}.mdi-chart-donut:before{content:"\F7AE"}.mdi-chart-donut-variant:before{content:"\F7AF"}.mdi-chart-gantt:before{content:"\F66C"}.mdi-chart-histogram:before{content:"\F129"}.mdi-chart-line:before{content:"\F12A"}.mdi-chart-line-stacked:before{content:"\F76A"}.mdi-chart-line-variant:before{content:"\F7B0"}.mdi-chart-multiline:before{content:"\F8D3"}.mdi-chart-pie:before{content:"\F12B"}.mdi-chart-scatterplot-hexbin:before{content:"\F66D"}.mdi-chart-timeline:before{content:"\F66E"}.mdi-check:before{content:"\F12C"}.mdi-check-all:before{content:"\F12D"}.mdi-check-circle:before{content:"\F5E0"}.mdi-check-circle-outline:before{content:"\F5E1"}.mdi-check-outline:before{content:"\F854"}.mdi-checkbox-blank:before{content:"\F12E"}.mdi-checkbox-blank-circle:before{content:"\F12F"}.mdi-checkbox-blank-circle-outline:before{content:"\F130"}.mdi-checkbox-blank-outline:before{content:"\F131"}.mdi-checkbox-intermediate:before{content:"\F855"}.mdi-checkbox-marked:before{content:"\F132"}.mdi-checkbox-marked-circle:before{content:"\F133"}.mdi-checkbox-marked-circle-outline:before{content:"\F134"}.mdi-checkbox-marked-outline:before{content:"\F135"}.mdi-checkbox-multiple-blank:before{content:"\F136"}.mdi-checkbox-multiple-blank-circle:before{content:"\F63B"}.mdi-checkbox-multiple-blank-circle-outline:before{content:"\F63C"}.mdi-checkbox-multiple-blank-outline:before{content:"\F137"}.mdi-checkbox-multiple-marked:before{content:"\F138"}.mdi-checkbox-multiple-marked-circle:before{content:"\F63D"}.mdi-checkbox-multiple-marked-circle-outline:before{content:"\F63E"}.mdi-checkbox-multiple-marked-outline:before{content:"\F139"}.mdi-checkerboard:before{content:"\F13A"}.mdi-chemical-weapon:before{content:"\F13B"}.mdi-chess-bishop:before{content:"\F85B"}.mdi-chess-king:before{content:"\F856"}.mdi-chess-knight:before{content:"\F857"}.mdi-chess-pawn:before{content:"\F858"}.mdi-chess-queen:before{content:"\F859"}.mdi-chess-rook:before{content:"\F85A"}.mdi-chevron-double-down:before{content:"\F13C"}.mdi-chevron-double-left:before{content:"\F13D"}.mdi-chevron-double-right:before{content:"\F13E"}.mdi-chevron-double-up:before{content:"\F13F"}.mdi-chevron-down:before{content:"\F140"}.mdi-chevron-left:before{content:"\F141"}.mdi-chevron-right:before{content:"\F142"}.mdi-chevron-up:before{content:"\F143"}.mdi-chili-hot:before{content:"\F7B1"}.mdi-chili-medium:before{content:"\F7B2"}.mdi-chili-mild:before{content:"\F7B3"}.mdi-chip:before{content:"\F61A"}.mdi-christiantiy:before{content:"\F952"}.mdi-church:before{content:"\F144"}.mdi-circle:before{content:"\F764"}.mdi-circle-edit-outline:before{content:"\F8D4"}.mdi-circle-outline:before{content:"\F765"}.mdi-cisco-webex:before{content:"\F145"}.mdi-city:before{content:"\F146"}.mdi-clipboard:before{content:"\F147"}.mdi-clipboard-account:before{content:"\F148"}.mdi-clipboard-alert:before{content:"\F149"}.mdi-clipboard-arrow-down:before{content:"\F14A"}.mdi-clipboard-arrow-left:before{content:"\F14B"}.mdi-clipboard-check:before{content:"\F14C"}.mdi-clipboard-check-outline:before{content:"\F8A7"}.mdi-clipboard-flow:before{content:"\F6C7"}.mdi-clipboard-outline:before{content:"\F14D"}.mdi-clipboard-plus:before{content:"\F750"}.mdi-clipboard-pulse:before{content:"\F85C"}.mdi-clipboard-pulse-outline:before{content:"\F85D"}.mdi-clipboard-text:before{content:"\F14E"}.mdi-clippy:before{content:"\F14F"}.mdi-clock:before{content:"\F953"}.mdi-clock-alert:before{content:"\F954"}.mdi-clock-alert-outline:before{content:"\F5CE"}.mdi-clock-end:before{content:"\F151"}.mdi-clock-fast:before{content:"\F152"}.mdi-clock-in:before{content:"\F153"}.mdi-clock-out:before{content:"\F154"}.mdi-clock-outline:before{content:"\F150"}.mdi-clock-start:before{content:"\F155"}.mdi-close:before{content:"\F156"}.mdi-close-box:before{content:"\F157"}.mdi-close-box-outline:before{content:"\F158"}.mdi-close-circle:before{content:"\F159"}.mdi-close-circle-outline:before{content:"\F15A"}.mdi-close-network:before{content:"\F15B"}.mdi-close-octagon:before{content:"\F15C"}.mdi-close-octagon-outline:before{content:"\F15D"}.mdi-close-outline:before{content:"\F6C8"}.mdi-closed-caption:before{content:"\F15E"}.mdi-cloud:before{content:"\F15F"}.mdi-cloud-braces:before{content:"\F7B4"}.mdi-cloud-check:before{content:"\F160"}.mdi-cloud-circle:before{content:"\F161"}.mdi-cloud-download:before{content:"\F162"}.mdi-cloud-off-outline:before{content:"\F164"}.mdi-cloud-outline:before{content:"\F163"}.mdi-cloud-print:before{content:"\F165"}.mdi-cloud-print-outline:before{content:"\F166"}.mdi-cloud-search:before{content:"\F955"}.mdi-cloud-search-outline:before{content:"\F956"}.mdi-cloud-sync:before{content:"\F63F"}.mdi-cloud-tags:before{content:"\F7B5"}.mdi-cloud-upload:before{content:"\F167"}.mdi-clover:before{content:"\F815"}.mdi-code-array:before{content:"\F168"}.mdi-code-braces:before{content:"\F169"}.mdi-code-brackets:before{content:"\F16A"}.mdi-code-equal:before{content:"\F16B"}.mdi-code-greater-than:before{content:"\F16C"}.mdi-code-greater-than-or-equal:before{content:"\F16D"}.mdi-code-less-than:before{content:"\F16E"}.mdi-code-less-than-or-equal:before{content:"\F16F"}.mdi-code-not-equal:before{content:"\F170"}.mdi-code-not-equal-variant:before{content:"\F171"}.mdi-code-parentheses:before{content:"\F172"}.mdi-code-string:before{content:"\F173"}.mdi-code-tags:before{content:"\F174"}.mdi-code-tags-check:before{content:"\F693"}.mdi-codepen:before{content:"\F175"}.mdi-coffee:before{content:"\F176"}.mdi-coffee-outline:before{content:"\F6C9"}.mdi-coffee-to-go:before{content:"\F177"}.mdi-cogs:before{content:"\F8D5"}.mdi-coin:before{content:"\F178"}.mdi-coins:before{content:"\F694"}.mdi-collage:before{content:"\F640"}.mdi-color-helper:before{content:"\F179"}.mdi-comment:before{content:"\F17A"}.mdi-comment-account:before{content:"\F17B"}.mdi-comment-account-outline:before{content:"\F17C"}.mdi-comment-alert:before{content:"\F17D"}.mdi-comment-alert-outline:before{content:"\F17E"}.mdi-comment-check:before{content:"\F17F"}.mdi-comment-check-outline:before{content:"\F180"}.mdi-comment-multiple:before{content:"\F85E"}.mdi-comment-multiple-outline:before{content:"\F181"}.mdi-comment-outline:before{content:"\F182"}.mdi-comment-plus-outline:before{content:"\F183"}.mdi-comment-processing:before{content:"\F184"}.mdi-comment-processing-outline:before{content:"\F185"}.mdi-comment-question:before{content:"\F816"}.mdi-comment-question-outline:before{content:"\F186"}.mdi-comment-remove:before{content:"\F5DE"}.mdi-comment-remove-outline:before{content:"\F187"}.mdi-comment-text:before{content:"\F188"}.mdi-comment-text-multiple:before{content:"\F85F"}.mdi-comment-text-multiple-outline:before{content:"\F860"}.mdi-comment-text-outline:before{content:"\F189"}.mdi-compare:before{content:"\F18A"}.mdi-compass:before{content:"\F18B"}.mdi-compass-outline:before{content:"\F18C"}.mdi-console:before{content:"\F18D"}.mdi-console-line:before{content:"\F7B6"}.mdi-console-network:before{content:"\F8A8"}.mdi-contact-mail:before{content:"\F18E"}.mdi-contacts:before{content:"\F6CA"}.mdi-content-copy:before{content:"\F18F"}.mdi-content-cut:before{content:"\F190"}.mdi-content-duplicate:before{content:"\F191"}.mdi-content-paste:before{content:"\F192"}.mdi-content-save:before{content:"\F193"}.mdi-content-save-all:before{content:"\F194"}.mdi-content-save-outline:before{content:"\F817"}.mdi-content-save-settings:before{content:"\F61B"}.mdi-contrast:before{content:"\F195"}.mdi-contrast-box:before{content:"\F196"}.mdi-contrast-circle:before{content:"\F197"}.mdi-cookie:before{content:"\F198"}.mdi-copyright:before{content:"\F5E6"}.mdi-cordova:before{content:"\F957"}.mdi-corn:before{content:"\F7B7"}.mdi-counter:before{content:"\F199"}.mdi-cow:before{content:"\F19A"}.mdi-crane:before{content:"\F861"}.mdi-creation:before{content:"\F1C9"}.mdi-credit-card:before{content:"\F19B"}.mdi-credit-card-multiple:before{content:"\F19C"}.mdi-credit-card-off:before{content:"\F5E4"}.mdi-credit-card-plus:before{content:"\F675"}.mdi-credit-card-scan:before{content:"\F19D"}.mdi-credit-card-settings:before{content:"\F8D6"}.mdi-crop:before{content:"\F19E"}.mdi-crop-free:before{content:"\F19F"}.mdi-crop-landscape:before{content:"\F1A0"}.mdi-crop-portrait:before{content:"\F1A1"}.mdi-crop-rotate:before{content:"\F695"}.mdi-crop-square:before{content:"\F1A2"}.mdi-crosshairs:before{content:"\F1A3"}.mdi-crosshairs-gps:before{content:"\F1A4"}.mdi-crown:before{content:"\F1A5"}.mdi-cryengine:before{content:"\F958"}.mdi-cube:before{content:"\F1A6"}.mdi-cube-outline:before{content:"\F1A7"}.mdi-cube-send:before{content:"\F1A8"}.mdi-cube-unfolded:before{content:"\F1A9"}.mdi-cup:before{content:"\F1AA"}.mdi-cup-off:before{content:"\F5E5"}.mdi-cup-water:before{content:"\F1AB"}.mdi-cupcake:before{content:"\F959"}.mdi-curling:before{content:"\F862"}.mdi-currency-bdt:before{content:"\F863"}.mdi-currency-btc:before{content:"\F1AC"}.mdi-currency-chf:before{content:"\F7B8"}.mdi-currency-cny:before{content:"\F7B9"}.mdi-currency-eth:before{content:"\F7BA"}.mdi-currency-eur:before{content:"\F1AD"}.mdi-currency-gbp:before{content:"\F1AE"}.mdi-currency-inr:before{content:"\F1AF"}.mdi-currency-jpy:before{content:"\F7BB"}.mdi-currency-krw:before{content:"\F7BC"}.mdi-currency-kzt:before{content:"\F864"}.mdi-currency-ngn:before{content:"\F1B0"}.mdi-currency-rub:before{content:"\F1B1"}.mdi-currency-sign:before{content:"\F7BD"}.mdi-currency-try:before{content:"\F1B2"}.mdi-currency-twd:before{content:"\F7BE"}.mdi-currency-usd:before{content:"\F1B3"}.mdi-currency-usd-off:before{content:"\F679"}.mdi-current-ac:before{content:"\F95A"}.mdi-current-dc:before{content:"\F95B"}.mdi-cursor-default:before{content:"\F1B4"}.mdi-cursor-default-outline:before{content:"\F1B5"}.mdi-cursor-move:before{content:"\F1B6"}.mdi-cursor-pointer:before{content:"\F1B7"}.mdi-cursor-text:before{content:"\F5E7"}.mdi-database:before{content:"\F1B8"}.mdi-database-export:before{content:"\F95D"}.mdi-database-import:before{content:"\F95C"}.mdi-database-minus:before{content:"\F1B9"}.mdi-database-plus:before{content:"\F1BA"}.mdi-database-search:before{content:"\F865"}.mdi-death-star:before{content:"\F8D7"}.mdi-death-star-variant:before{content:"\F8D8"}.mdi-debian:before{content:"\F8D9"}.mdi-debug-step-into:before{content:"\F1BB"}.mdi-debug-step-out:before{content:"\F1BC"}.mdi-debug-step-over:before{content:"\F1BD"}.mdi-decagram:before{content:"\F76B"}.mdi-decagram-outline:before{content:"\F76C"}.mdi-decimal-decrease:before{content:"\F1BE"}.mdi-decimal-increase:before{content:"\F1BF"}.mdi-delete:before{content:"\F1C0"}.mdi-delete-circle:before{content:"\F682"}.mdi-delete-empty:before{content:"\F6CB"}.mdi-delete-forever:before{content:"\F5E8"}.mdi-delete-restore:before{content:"\F818"}.mdi-delete-sweep:before{content:"\F5E9"}.mdi-delete-variant:before{content:"\F1C1"}.mdi-delta:before{content:"\F1C2"}.mdi-desk-lamp:before{content:"\F95E"}.mdi-deskphone:before{content:"\F1C3"}.mdi-desktop-classic:before{content:"\F7BF"}.mdi-desktop-mac:before{content:"\F1C4"}.mdi-desktop-tower:before{content:"\F1C5"}.mdi-details:before{content:"\F1C6"}.mdi-developer-board:before{content:"\F696"}.mdi-deviantart:before{content:"\F1C7"}.mdi-dialpad:before{content:"\F61C"}.mdi-diamond:before{content:"\F1C8"}.mdi-dice-1:before{content:"\F1CA"}.mdi-dice-2:before{content:"\F1CB"}.mdi-dice-3:before{content:"\F1CC"}.mdi-dice-4:before{content:"\F1CD"}.mdi-dice-5:before{content:"\F1CE"}.mdi-dice-6:before{content:"\F1CF"}.mdi-dice-d10:before{content:"\F76E"}.mdi-dice-d12:before{content:"\F866"}.mdi-dice-d20:before{content:"\F5EA"}.mdi-dice-d4:before{content:"\F5EB"}.mdi-dice-d6:before{content:"\F5EC"}.mdi-dice-d8:before{content:"\F5ED"}.mdi-dice-multiple:before{content:"\F76D"}.mdi-dictionary:before{content:"\F61D"}.mdi-dip-switch:before{content:"\F7C0"}.mdi-directions:before{content:"\F1D0"}.mdi-directions-fork:before{content:"\F641"}.mdi-discord:before{content:"\F66F"}.mdi-disk:before{content:"\F5EE"}.mdi-disk-alert:before{content:"\F1D1"}.mdi-disk-player:before{content:"\F95F"}.mdi-disqus:before{content:"\F1D2"}.mdi-disqus-outline:before{content:"\F1D3"}.mdi-division:before{content:"\F1D4"}.mdi-division-box:before{content:"\F1D5"}.mdi-dna:before{content:"\F683"}.mdi-dns:before{content:"\F1D6"}.mdi-do-not-disturb:before{content:"\F697"}.mdi-do-not-disturb-off:before{content:"\F698"}.mdi-docker:before{content:"\F867"}.mdi-dolby:before{content:"\F6B2"}.mdi-domain:before{content:"\F1D7"}.mdi-donkey:before{content:"\F7C1"}.mdi-door:before{content:"\F819"}.mdi-door-closed:before{content:"\F81A"}.mdi-door-open:before{content:"\F81B"}.mdi-doorbell-video:before{content:"\F868"}.mdi-dots-horizontal:before{content:"\F1D8"}.mdi-dots-horizontal-circle:before{content:"\F7C2"}.mdi-dots-vertical:before{content:"\F1D9"}.mdi-dots-vertical-circle:before{content:"\F7C3"}.mdi-douban:before{content:"\F699"}.mdi-download:before{content:"\F1DA"}.mdi-download-network:before{content:"\F6F3"}.mdi-drag:before{content:"\F1DB"}.mdi-drag-horizontal:before{content:"\F1DC"}.mdi-drag-vertical:before{content:"\F1DD"}.mdi-drawing:before{content:"\F1DE"}.mdi-drawing-box:before{content:"\F1DF"}.mdi-dribbble:before{content:"\F1E0"}.mdi-dribbble-box:before{content:"\F1E1"}.mdi-drone:before{content:"\F1E2"}.mdi-dropbox:before{content:"\F1E3"}.mdi-drupal:before{content:"\F1E4"}.mdi-duck:before{content:"\F1E5"}.mdi-dumbbell:before{content:"\F1E6"}.mdi-ear-hearing:before{content:"\F7C4"}.mdi-earth:before{content:"\F1E7"}.mdi-earth-box:before{content:"\F6CC"}.mdi-earth-box-off:before{content:"\F6CD"}.mdi-earth-off:before{content:"\F1E8"}.mdi-edge:before{content:"\F1E9"}.mdi-eject:before{content:"\F1EA"}.mdi-elephant:before{content:"\F7C5"}.mdi-elevation-decline:before{content:"\F1EB"}.mdi-elevation-rise:before{content:"\F1EC"}.mdi-elevator:before{content:"\F1ED"}.mdi-email:before{content:"\F1EE"}.mdi-email-alert:before{content:"\F6CE"}.mdi-email-open:before{content:"\F1EF"}.mdi-email-open-outline:before{content:"\F5EF"}.mdi-email-outline:before{content:"\F1F0"}.mdi-email-search:before{content:"\F960"}.mdi-email-search-outline:before{content:"\F961"}.mdi-email-secure:before{content:"\F1F1"}.mdi-email-variant:before{content:"\F5F0"}.mdi-emby:before{content:"\F6B3"}.mdi-emoticon:before{content:"\F1F2"}.mdi-emoticon-cool:before{content:"\F1F3"}.mdi-emoticon-dead:before{content:"\F69A"}.mdi-emoticon-devil:before{content:"\F1F4"}.mdi-emoticon-excited:before{content:"\F69B"}.mdi-emoticon-happy:before{content:"\F1F5"}.mdi-emoticon-neutral:before{content:"\F1F6"}.mdi-emoticon-poop:before{content:"\F1F7"}.mdi-emoticon-sad:before{content:"\F1F8"}.mdi-emoticon-tongue:before{content:"\F1F9"}.mdi-engine:before{content:"\F1FA"}.mdi-engine-outline:before{content:"\F1FB"}.mdi-equal:before{content:"\F1FC"}.mdi-equal-box:before{content:"\F1FD"}.mdi-eraser:before{content:"\F1FE"}.mdi-eraser-variant:before{content:"\F642"}.mdi-escalator:before{content:"\F1FF"}.mdi-ethereum:before{content:"\F869"}.mdi-ethernet:before{content:"\F200"}.mdi-ethernet-cable:before{content:"\F201"}.mdi-ethernet-cable-off:before{content:"\F202"}.mdi-etsy:before{content:"\F203"}.mdi-ev-station:before{content:"\F5F1"}.mdi-eventbrite:before{content:"\F7C6"}.mdi-evernote:before{content:"\F204"}.mdi-exclamation:before{content:"\F205"}.mdi-exit-to-app:before{content:"\F206"}.mdi-exponent:before{content:"\F962"}.mdi-exponent-box:before{content:"\F963"}.mdi-export:before{content:"\F207"}.mdi-eye:before{content:"\F208"}.mdi-eye-off:before{content:"\F209"}.mdi-eye-off-outline:before{content:"\F6D0"}.mdi-eye-outline:before{content:"\F6CF"}.mdi-eye-plus:before{content:"\F86A"}.mdi-eye-plus-outline:before{content:"\F86B"}.mdi-eye-settings:before{content:"\F86C"}.mdi-eye-settings-outline:before{content:"\F86D"}.mdi-eyedropper:before{content:"\F20A"}.mdi-eyedropper-variant:before{content:"\F20B"}.mdi-face:before{content:"\F643"}.mdi-face-profile:before{content:"\F644"}.mdi-facebook:before{content:"\F20C"}.mdi-facebook-box:before{content:"\F20D"}.mdi-facebook-messenger:before{content:"\F20E"}.mdi-factory:before{content:"\F20F"}.mdi-fan:before{content:"\F210"}.mdi-fan-off:before{content:"\F81C"}.mdi-fast-forward:before{content:"\F211"}.mdi-fast-forward-outline:before{content:"\F6D1"}.mdi-fax:before{content:"\F212"}.mdi-feather:before{content:"\F6D2"}.mdi-fedora:before{content:"\F8DA"}.mdi-ferry:before{content:"\F213"}.mdi-file:before{content:"\F214"}.mdi-file-account:before{content:"\F73A"}.mdi-file-chart:before{content:"\F215"}.mdi-file-check:before{content:"\F216"}.mdi-file-cloud:before{content:"\F217"}.mdi-file-compare:before{content:"\F8A9"}.mdi-file-delimited:before{content:"\F218"}.mdi-file-document:before{content:"\F219"}.mdi-file-document-box:before{content:"\F21A"}.mdi-file-download:before{content:"\F964"}.mdi-file-download-outline:before{content:"\F965"}.mdi-file-excel:before{content:"\F21B"}.mdi-file-excel-box:before{content:"\F21C"}.mdi-file-export:before{content:"\F21D"}.mdi-file-find:before{content:"\F21E"}.mdi-file-hidden:before{content:"\F613"}.mdi-file-image:before{content:"\F21F"}.mdi-file-import:before{content:"\F220"}.mdi-file-lock:before{content:"\F221"}.mdi-file-multiple:before{content:"\F222"}.mdi-file-music:before{content:"\F223"}.mdi-file-outline:before{content:"\F224"}.mdi-file-pdf:before{content:"\F225"}.mdi-file-pdf-box:before{content:"\F226"}.mdi-file-percent:before{content:"\F81D"}.mdi-file-plus:before{content:"\F751"}.mdi-file-powerpoint:before{content:"\F227"}.mdi-file-powerpoint-box:before{content:"\F228"}.mdi-file-presentation-box:before{content:"\F229"}.mdi-file-question:before{content:"\F86E"}.mdi-file-restore:before{content:"\F670"}.mdi-file-send:before{content:"\F22A"}.mdi-file-tree:before{content:"\F645"}.mdi-file-undo:before{content:"\F8DB"}.mdi-file-video:before{content:"\F22B"}.mdi-file-word:before{content:"\F22C"}.mdi-file-word-box:before{content:"\F22D"}.mdi-file-xml:before{content:"\F22E"}.mdi-film:before{content:"\F22F"}.mdi-filmstrip:before{content:"\F230"}.mdi-filmstrip-off:before{content:"\F231"}.mdi-filter:before{content:"\F232"}.mdi-filter-outline:before{content:"\F233"}.mdi-filter-remove:before{content:"\F234"}.mdi-filter-remove-outline:before{content:"\F235"}.mdi-filter-variant:before{content:"\F236"}.mdi-finance:before{content:"\F81E"}.mdi-find-replace:before{content:"\F6D3"}.mdi-fingerprint:before{content:"\F237"}.mdi-fire:before{content:"\F238"}.mdi-fire-truck:before{content:"\F8AA"}.mdi-firebase:before{content:"\F966"}.mdi-firefox:before{content:"\F239"}.mdi-fish:before{content:"\F23A"}.mdi-flag:before{content:"\F23B"}.mdi-flag-checkered:before{content:"\F23C"}.mdi-flag-outline:before{content:"\F23D"}.mdi-flag-triangle:before{content:"\F23F"}.mdi-flag-variant:before{content:"\F240"}.mdi-flag-variant-outline:before{content:"\F23E"}.mdi-flash:before{content:"\F241"}.mdi-flash-auto:before{content:"\F242"}.mdi-flash-circle:before{content:"\F81F"}.mdi-flash-off:before{content:"\F243"}.mdi-flash-outline:before{content:"\F6D4"}.mdi-flash-red-eye:before{content:"\F67A"}.mdi-flashlight:before{content:"\F244"}.mdi-flashlight-off:before{content:"\F245"}.mdi-flask:before{content:"\F093"}.mdi-flask-empty:before{content:"\F094"}.mdi-flask-empty-outline:before{content:"\F095"}.mdi-flask-outline:before{content:"\F096"}.mdi-flattr:before{content:"\F246"}.mdi-flip-to-back:before{content:"\F247"}.mdi-flip-to-front:before{content:"\F248"}.mdi-floor-lamp:before{content:"\F8DC"}.mdi-floor-plan:before{content:"\F820"}.mdi-floppy:before{content:"\F249"}.mdi-flower:before{content:"\F24A"}.mdi-folder:before{content:"\F24B"}.mdi-folder-account:before{content:"\F24C"}.mdi-folder-download:before{content:"\F24D"}.mdi-folder-edit:before{content:"\F8DD"}.mdi-folder-google-drive:before{content:"\F24E"}.mdi-folder-image:before{content:"\F24F"}.mdi-folder-key:before{content:"\F8AB"}.mdi-folder-key-network:before{content:"\F8AC"}.mdi-folder-lock:before{content:"\F250"}.mdi-folder-lock-open:before{content:"\F251"}.mdi-folder-move:before{content:"\F252"}.mdi-folder-multiple:before{content:"\F253"}.mdi-folder-multiple-image:before{content:"\F254"}.mdi-folder-multiple-outline:before{content:"\F255"}.mdi-folder-network:before{content:"\F86F"}.mdi-folder-open:before{content:"\F76F"}.mdi-folder-outline:before{content:"\F256"}.mdi-folder-plus:before{content:"\F257"}.mdi-folder-remove:before{content:"\F258"}.mdi-folder-search:before{content:"\F967"}.mdi-folder-search-outline:before{content:"\F968"}.mdi-folder-star:before{content:"\F69C"}.mdi-folder-upload:before{content:"\F259"}.mdi-font-awesome:before{content:"\F03A"}.mdi-food:before{content:"\F25A"}.mdi-food-apple:before{content:"\F25B"}.mdi-food-croissant:before{content:"\F7C7"}.mdi-food-fork-drink:before{content:"\F5F2"}.mdi-food-off:before{content:"\F5F3"}.mdi-food-variant:before{content:"\F25C"}.mdi-football:before{content:"\F25D"}.mdi-football-australian:before{content:"\F25E"}.mdi-football-helmet:before{content:"\F25F"}.mdi-forklift:before{content:"\F7C8"}.mdi-format-align-bottom:before{content:"\F752"}.mdi-format-align-center:before{content:"\F260"}.mdi-format-align-justify:before{content:"\F261"}.mdi-format-align-left:before{content:"\F262"}.mdi-format-align-middle:before{content:"\F753"}.mdi-format-align-right:before{content:"\F263"}.mdi-format-align-top:before{content:"\F754"}.mdi-format-annotation-plus:before{content:"\F646"}.mdi-format-bold:before{content:"\F264"}.mdi-format-clear:before{content:"\F265"}.mdi-format-color-fill:before{content:"\F266"}.mdi-format-color-text:before{content:"\F69D"}.mdi-format-columns:before{content:"\F8DE"}.mdi-format-float-center:before{content:"\F267"}.mdi-format-float-left:before{content:"\F268"}.mdi-format-float-none:before{content:"\F269"}.mdi-format-float-right:before{content:"\F26A"}.mdi-format-font:before{content:"\F6D5"}.mdi-format-header-1:before{content:"\F26B"}.mdi-format-header-2:before{content:"\F26C"}.mdi-format-header-3:before{content:"\F26D"}.mdi-format-header-4:before{content:"\F26E"}.mdi-format-header-5:before{content:"\F26F"}.mdi-format-header-6:before{content:"\F270"}.mdi-format-header-decrease:before{content:"\F271"}.mdi-format-header-equal:before{content:"\F272"}.mdi-format-header-increase:before{content:"\F273"}.mdi-format-header-pound:before{content:"\F274"}.mdi-format-horizontal-align-center:before{content:"\F61E"}.mdi-format-horizontal-align-left:before{content:"\F61F"}.mdi-format-horizontal-align-right:before{content:"\F620"}.mdi-format-indent-decrease:before{content:"\F275"}.mdi-format-indent-increase:before{content:"\F276"}.mdi-format-italic:before{content:"\F277"}.mdi-format-line-spacing:before{content:"\F278"}.mdi-format-line-style:before{content:"\F5C8"}.mdi-format-line-weight:before{content:"\F5C9"}.mdi-format-list-bulleted:before{content:"\F279"}.mdi-format-list-bulleted-type:before{content:"\F27A"}.mdi-format-list-checkbox:before{content:"\F969"}.mdi-format-list-checks:before{content:"\F755"}.mdi-format-list-numbers:before{content:"\F27B"}.mdi-format-page-break:before{content:"\F6D6"}.mdi-format-paint:before{content:"\F27C"}.mdi-format-paragraph:before{content:"\F27D"}.mdi-format-pilcrow:before{content:"\F6D7"}.mdi-format-quote-close:before{content:"\F27E"}.mdi-format-quote-open:before{content:"\F756"}.mdi-format-rotate-90:before{content:"\F6A9"}.mdi-format-section:before{content:"\F69E"}.mdi-format-size:before{content:"\F27F"}.mdi-format-strikethrough:before{content:"\F280"}.mdi-format-strikethrough-variant:before{content:"\F281"}.mdi-format-subscript:before{content:"\F282"}.mdi-format-superscript:before{content:"\F283"}.mdi-format-text:before{content:"\F284"}.mdi-format-textdirection-l-to-r:before{content:"\F285"}.mdi-format-textdirection-r-to-l:before{content:"\F286"}.mdi-format-title:before{content:"\F5F4"}.mdi-format-underline:before{content:"\F287"}.mdi-format-vertical-align-bottom:before{content:"\F621"}.mdi-format-vertical-align-center:before{content:"\F622"}.mdi-format-vertical-align-top:before{content:"\F623"}.mdi-format-wrap-inline:before{content:"\F288"}.mdi-format-wrap-square:before{content:"\F289"}.mdi-format-wrap-tight:before{content:"\F28A"}.mdi-format-wrap-top-bottom:before{content:"\F28B"}.mdi-forum:before{content:"\F28C"}.mdi-forum-outline:before{content:"\F821"}.mdi-forward:before{content:"\F28D"}.mdi-fountain:before{content:"\F96A"}.mdi-foursquare:before{content:"\F28E"}.mdi-freebsd:before{content:"\F8DF"}.mdi-fridge:before{content:"\F28F"}.mdi-fridge-filled:before{content:"\F290"}.mdi-fridge-filled-bottom:before{content:"\F291"}.mdi-fridge-filled-top:before{content:"\F292"}.mdi-fuel:before{content:"\F7C9"}.mdi-fullscreen:before{content:"\F293"}.mdi-fullscreen-exit:before{content:"\F294"}.mdi-function:before{content:"\F295"}.mdi-function-variant:before{content:"\F870"}.mdi-gamepad:before{content:"\F296"}.mdi-gamepad-variant:before{content:"\F297"}.mdi-garage:before{content:"\F6D8"}.mdi-garage-alert:before{content:"\F871"}.mdi-garage-open:before{content:"\F6D9"}.mdi-gas-cylinder:before{content:"\F647"}.mdi-gas-station:before{content:"\F298"}.mdi-gate:before{content:"\F299"}.mdi-gate-and:before{content:"\F8E0"}.mdi-gate-nand:before{content:"\F8E1"}.mdi-gate-nor:before{content:"\F8E2"}.mdi-gate-not:before{content:"\F8E3"}.mdi-gate-or:before{content:"\F8E4"}.mdi-gate-xnor:before{content:"\F8E5"}.mdi-gate-xor:before{content:"\F8E6"}.mdi-gauge:before{content:"\F29A"}.mdi-gauge-empty:before{content:"\F872"}.mdi-gauge-full:before{content:"\F873"}.mdi-gauge-low:before{content:"\F874"}.mdi-gavel:before{content:"\F29B"}.mdi-gender-female:before{content:"\F29C"}.mdi-gender-male:before{content:"\F29D"}.mdi-gender-male-female:before{content:"\F29E"}.mdi-gender-transgender:before{content:"\F29F"}.mdi-gentoo:before{content:"\F8E7"}.mdi-gesture:before{content:"\F7CA"}.mdi-gesture-double-tap:before{content:"\F73B"}.mdi-gesture-swipe-down:before{content:"\F73C"}.mdi-gesture-swipe-left:before{content:"\F73D"}.mdi-gesture-swipe-right:before{content:"\F73E"}.mdi-gesture-swipe-up:before{content:"\F73F"}.mdi-gesture-tap:before{content:"\F740"}.mdi-gesture-two-double-tap:before{content:"\F741"}.mdi-gesture-two-tap:before{content:"\F742"}.mdi-ghost:before{content:"\F2A0"}.mdi-gift:before{content:"\F2A1"}.mdi-git:before{content:"\F2A2"}.mdi-github-box:before{content:"\F2A3"}.mdi-github-circle:before{content:"\F2A4"}.mdi-github-face:before{content:"\F6DA"}.mdi-glass-cocktail:before{content:"\F356"}.mdi-glass-flute:before{content:"\F2A5"}.mdi-glass-mug:before{content:"\F2A6"}.mdi-glass-stange:before{content:"\F2A7"}.mdi-glass-tulip:before{content:"\F2A8"}.mdi-glass-wine:before{content:"\F875"}.mdi-glassdoor:before{content:"\F2A9"}.mdi-glasses:before{content:"\F2AA"}.mdi-globe-model:before{content:"\F8E8"}.mdi-gmail:before{content:"\F2AB"}.mdi-gnome:before{content:"\F2AC"}.mdi-golf:before{content:"\F822"}.mdi-gondola:before{content:"\F685"}.mdi-google:before{content:"\F2AD"}.mdi-google-allo:before{content:"\F801"}.mdi-google-analytics:before{content:"\F7CB"}.mdi-google-assistant:before{content:"\F7CC"}.mdi-google-cardboard:before{content:"\F2AE"}.mdi-google-chrome:before{content:"\F2AF"}.mdi-google-circles:before{content:"\F2B0"}.mdi-google-circles-communities:before{content:"\F2B1"}.mdi-google-circles-extended:before{content:"\F2B2"}.mdi-google-circles-group:before{content:"\F2B3"}.mdi-google-controller:before{content:"\F2B4"}.mdi-google-controller-off:before{content:"\F2B5"}.mdi-google-drive:before{content:"\F2B6"}.mdi-google-earth:before{content:"\F2B7"}.mdi-google-fit:before{content:"\F96B"}.mdi-google-glass:before{content:"\F2B8"}.mdi-google-hangouts:before{content:"\F2C9"}.mdi-google-home:before{content:"\F823"}.mdi-google-keep:before{content:"\F6DB"}.mdi-google-maps:before{content:"\F5F5"}.mdi-google-nearby:before{content:"\F2B9"}.mdi-google-pages:before{content:"\F2BA"}.mdi-google-photos:before{content:"\F6DC"}.mdi-google-physical-web:before{content:"\F2BB"}.mdi-google-play:before{content:"\F2BC"}.mdi-google-plus:before{content:"\F2BD"}.mdi-google-plus-box:before{content:"\F2BE"}.mdi-google-translate:before{content:"\F2BF"}.mdi-google-wallet:before{content:"\F2C0"}.mdi-gpu:before{content:"\F8AD"}.mdi-gradient:before{content:"\F69F"}.mdi-graphql:before{content:"\F876"}.mdi-grease-pencil:before{content:"\F648"}.mdi-greater-than:before{content:"\F96C"}.mdi-greater-than-or-equal:before{content:"\F96D"}.mdi-grid:before{content:"\F2C1"}.mdi-grid-large:before{content:"\F757"}.mdi-grid-off:before{content:"\F2C2"}.mdi-group:before{content:"\F2C3"}.mdi-guitar-acoustic:before{content:"\F770"}.mdi-guitar-electric:before{content:"\F2C4"}.mdi-guitar-pick:before{content:"\F2C5"}.mdi-guitar-pick-outline:before{content:"\F2C6"}.mdi-guy-fawkes-mask:before{content:"\F824"}.mdi-hackernews:before{content:"\F624"}.mdi-hamburger:before{content:"\F684"}.mdi-hammer:before{content:"\F8E9"}.mdi-hand-pointing-right:before{content:"\F2C7"}.mdi-hanger:before{content:"\F2C8"}.mdi-hard-hat:before{content:"\F96E"}.mdi-harddisk:before{content:"\F2CA"}.mdi-headphones:before{content:"\F2CB"}.mdi-headphones-bluetooth:before{content:"\F96F"}.mdi-headphones-box:before{content:"\F2CC"}.mdi-headphones-off:before{content:"\F7CD"}.mdi-headphones-settings:before{content:"\F2CD"}.mdi-headset:before{content:"\F2CE"}.mdi-headset-dock:before{content:"\F2CF"}.mdi-headset-off:before{content:"\F2D0"}.mdi-heart:before{content:"\F2D1"}.mdi-heart-box:before{content:"\F2D2"}.mdi-heart-box-outline:before{content:"\F2D3"}.mdi-heart-broken:before{content:"\F2D4"}.mdi-heart-circle:before{content:"\F970"}.mdi-heart-circle-outline:before{content:"\F971"}.mdi-heart-half:before{content:"\F6DE"}.mdi-heart-half-full:before{content:"\F6DD"}.mdi-heart-half-outline:before{content:"\F6DF"}.mdi-heart-off:before{content:"\F758"}.mdi-heart-outline:before{content:"\F2D5"}.mdi-heart-pulse:before{content:"\F5F6"}.mdi-help:before{content:"\F2D6"}.mdi-help-box:before{content:"\F78A"}.mdi-help-circle:before{content:"\F2D7"}.mdi-help-circle-outline:before{content:"\F625"}.mdi-help-network:before{content:"\F6F4"}.mdi-hexagon:before{content:"\F2D8"}.mdi-hexagon-multiple:before{content:"\F6E0"}.mdi-hexagon-outline:before{content:"\F2D9"}.mdi-high-definition:before{content:"\F7CE"}.mdi-high-definition-box:before{content:"\F877"}.mdi-highway:before{content:"\F5F7"}.mdi-hinduism:before{content:"\F972"}.mdi-history:before{content:"\F2DA"}.mdi-hockey-puck:before{content:"\F878"}.mdi-hockey-sticks:before{content:"\F879"}.mdi-hololens:before{content:"\F2DB"}.mdi-home:before{content:"\F2DC"}.mdi-home-account:before{content:"\F825"}.mdi-home-alert:before{content:"\F87A"}.mdi-home-assistant:before{content:"\F7CF"}.mdi-home-automation:before{content:"\F7D0"}.mdi-home-circle:before{content:"\F7D1"}.mdi-home-currency-usd:before{content:"\F8AE"}.mdi-home-heart:before{content:"\F826"}.mdi-home-lock:before{content:"\F8EA"}.mdi-home-lock-open:before{content:"\F8EB"}.mdi-home-map-marker:before{content:"\F5F8"}.mdi-home-minus:before{content:"\F973"}.mdi-home-modern:before{content:"\F2DD"}.mdi-home-outline:before{content:"\F6A0"}.mdi-home-plus:before{content:"\F974"}.mdi-home-variant:before{content:"\F2DE"}.mdi-hook:before{content:"\F6E1"}.mdi-hook-off:before{content:"\F6E2"}.mdi-hops:before{content:"\F2DF"}.mdi-hospital:before{content:"\F2E0"}.mdi-hospital-building:before{content:"\F2E1"}.mdi-hospital-marker:before{content:"\F2E2"}.mdi-hot-tub:before{content:"\F827"}.mdi-hotel:before{content:"\F2E3"}.mdi-houzz:before{content:"\F2E4"}.mdi-houzz-box:before{content:"\F2E5"}.mdi-hulu:before{content:"\F828"}.mdi-human:before{content:"\F2E6"}.mdi-human-child:before{content:"\F2E7"}.mdi-human-female:before{content:"\F649"}.mdi-human-greeting:before{content:"\F64A"}.mdi-human-handsdown:before{content:"\F64B"}.mdi-human-handsup:before{content:"\F64C"}.mdi-human-male:before{content:"\F64D"}.mdi-human-male-female:before{content:"\F2E8"}.mdi-human-pregnant:before{content:"\F5CF"}.mdi-humble-bundle:before{content:"\F743"}.mdi-ice-cream:before{content:"\F829"}.mdi-image:before{content:"\F2E9"}.mdi-image-album:before{content:"\F2EA"}.mdi-image-area:before{content:"\F2EB"}.mdi-image-area-close:before{content:"\F2EC"}.mdi-image-broken:before{content:"\F2ED"}.mdi-image-broken-variant:before{content:"\F2EE"}.mdi-image-filter:before{content:"\F2EF"}.mdi-image-filter-black-white:before{content:"\F2F0"}.mdi-image-filter-center-focus:before{content:"\F2F1"}.mdi-image-filter-center-focus-weak:before{content:"\F2F2"}.mdi-image-filter-drama:before{content:"\F2F3"}.mdi-image-filter-frames:before{content:"\F2F4"}.mdi-image-filter-hdr:before{content:"\F2F5"}.mdi-image-filter-none:before{content:"\F2F6"}.mdi-image-filter-tilt-shift:before{content:"\F2F7"}.mdi-image-filter-vintage:before{content:"\F2F8"}.mdi-image-multiple:before{content:"\F2F9"}.mdi-image-off:before{content:"\F82A"}.mdi-image-outline:before{content:"\F975"}.mdi-image-plus:before{content:"\F87B"}.mdi-image-search:before{content:"\F976"}.mdi-image-search-outline:before{content:"\F977"}.mdi-import:before{content:"\F2FA"}.mdi-inbox:before{content:"\F686"}.mdi-inbox-arrow-down:before{content:"\F2FB"}.mdi-inbox-arrow-up:before{content:"\F3D1"}.mdi-inbox-multiple:before{content:"\F8AF"}.mdi-incognito:before{content:"\F5F9"}.mdi-infinity:before{content:"\F6E3"}.mdi-information:before{content:"\F2FC"}.mdi-information-outline:before{content:"\F2FD"}.mdi-information-variant:before{content:"\F64E"}.mdi-instagram:before{content:"\F2FE"}.mdi-instapaper:before{content:"\F2FF"}.mdi-internet-explorer:before{content:"\F300"}.mdi-invert-colors:before{content:"\F301"}.mdi-islam:before{content:"\F978"}.mdi-itunes:before{content:"\F676"}.mdi-jeepney:before{content:"\F302"}.mdi-jira:before{content:"\F303"}.mdi-jquery:before{content:"\F87C"}.mdi-jsfiddle:before{content:"\F304"}.mdi-json:before{content:"\F626"}.mdi-judaism:before{content:"\F979"}.mdi-karate:before{content:"\F82B"}.mdi-keg:before{content:"\F305"}.mdi-kettle:before{content:"\F5FA"}.mdi-key:before{content:"\F306"}.mdi-key-change:before{content:"\F307"}.mdi-key-minus:before{content:"\F308"}.mdi-key-plus:before{content:"\F309"}.mdi-key-remove:before{content:"\F30A"}.mdi-key-variant:before{content:"\F30B"}.mdi-keyboard:before{content:"\F30C"}.mdi-keyboard-backspace:before{content:"\F30D"}.mdi-keyboard-caps:before{content:"\F30E"}.mdi-keyboard-close:before{content:"\F30F"}.mdi-keyboard-off:before{content:"\F310"}.mdi-keyboard-outline:before{content:"\F97A"}.mdi-keyboard-return:before{content:"\F311"}.mdi-keyboard-tab:before{content:"\F312"}.mdi-keyboard-variant:before{content:"\F313"}.mdi-kickstarter:before{content:"\F744"}.mdi-kodi:before{content:"\F314"}.mdi-label:before{content:"\F315"}.mdi-label-outline:before{content:"\F316"}.mdi-ladybug:before{content:"\F82C"}.mdi-lambda:before{content:"\F627"}.mdi-lamp:before{content:"\F6B4"}.mdi-lan:before{content:"\F317"}.mdi-lan-connect:before{content:"\F318"}.mdi-lan-disconnect:before{content:"\F319"}.mdi-lan-pending:before{content:"\F31A"}.mdi-language-c:before{content:"\F671"}.mdi-language-cpp:before{content:"\F672"}.mdi-language-csharp:before{content:"\F31B"}.mdi-language-css3:before{content:"\F31C"}.mdi-language-go:before{content:"\F7D2"}.mdi-language-html5:before{content:"\F31D"}.mdi-language-javascript:before{content:"\F31E"}.mdi-language-lua:before{content:"\F8B0"}.mdi-language-php:before{content:"\F31F"}.mdi-language-python:before{content:"\F320"}.mdi-language-python-text:before{content:"\F321"}.mdi-language-r:before{content:"\F7D3"}.mdi-language-swift:before{content:"\F6E4"}.mdi-language-typescript:before{content:"\F6E5"}.mdi-laptop:before{content:"\F322"}.mdi-laptop-chromebook:before{content:"\F323"}.mdi-laptop-mac:before{content:"\F324"}.mdi-laptop-off:before{content:"\F6E6"}.mdi-laptop-windows:before{content:"\F325"}.mdi-lastfm:before{content:"\F326"}.mdi-lastpass:before{content:"\F446"}.mdi-launch:before{content:"\F327"}.mdi-lava-lamp:before{content:"\F7D4"}.mdi-layers:before{content:"\F328"}.mdi-layers-off:before{content:"\F329"}.mdi-lead-pencil:before{content:"\F64F"}.mdi-leaf:before{content:"\F32A"}.mdi-led-off:before{content:"\F32B"}.mdi-led-on:before{content:"\F32C"}.mdi-led-outline:before{content:"\F32D"}.mdi-led-strip:before{content:"\F7D5"}.mdi-led-variant-off:before{content:"\F32E"}.mdi-led-variant-on:before{content:"\F32F"}.mdi-led-variant-outline:before{content:"\F330"}.mdi-less-than:before{content:"\F97B"}.mdi-less-than-or-equal:before{content:"\F97C"}.mdi-library:before{content:"\F331"}.mdi-library-books:before{content:"\F332"}.mdi-library-music:before{content:"\F333"}.mdi-library-plus:before{content:"\F334"}.mdi-lifebuoy:before{content:"\F87D"}.mdi-light-switch:before{content:"\F97D"}.mdi-lightbulb:before{content:"\F335"}.mdi-lightbulb-on:before{content:"\F6E7"}.mdi-lightbulb-on-outline:before{content:"\F6E8"}.mdi-lightbulb-outline:before{content:"\F336"}.mdi-link:before{content:"\F337"}.mdi-link-off:before{content:"\F338"}.mdi-link-variant:before{content:"\F339"}.mdi-link-variant-off:before{content:"\F33A"}.mdi-linkedin:before{content:"\F33B"}.mdi-linkedin-box:before{content:"\F33C"}.mdi-linux:before{content:"\F33D"}.mdi-linux-mint:before{content:"\F8EC"}.mdi-loading:before{content:"\F771"}.mdi-lock:before{content:"\F33E"}.mdi-lock-alert:before{content:"\F8ED"}.mdi-lock-clock:before{content:"\F97E"}.mdi-lock-open:before{content:"\F33F"}.mdi-lock-open-outline:before{content:"\F340"}.mdi-lock-outline:before{content:"\F341"}.mdi-lock-pattern:before{content:"\F6E9"}.mdi-lock-plus:before{content:"\F5FB"}.mdi-lock-question:before{content:"\F8EE"}.mdi-lock-reset:before{content:"\F772"}.mdi-lock-smart:before{content:"\F8B1"}.mdi-locker:before{content:"\F7D6"}.mdi-locker-multiple:before{content:"\F7D7"}.mdi-login:before{content:"\F342"}.mdi-login-variant:before{content:"\F5FC"}.mdi-logout:before{content:"\F343"}.mdi-logout-variant:before{content:"\F5FD"}.mdi-looks:before{content:"\F344"}.mdi-loop:before{content:"\F6EA"}.mdi-loupe:before{content:"\F345"}.mdi-lumx:before{content:"\F346"}.mdi-magnet:before{content:"\F347"}.mdi-magnet-on:before{content:"\F348"}.mdi-magnify:before{content:"\F349"}.mdi-magnify-close:before{content:"\F97F"}.mdi-magnify-minus:before{content:"\F34A"}.mdi-magnify-minus-outline:before{content:"\F6EB"}.mdi-magnify-plus:before{content:"\F34B"}.mdi-magnify-plus-outline:before{content:"\F6EC"}.mdi-mail-ru:before{content:"\F34C"}.mdi-mailbox:before{content:"\F6ED"}.mdi-map:before{content:"\F34D"}.mdi-map-marker:before{content:"\F34E"}.mdi-map-marker-circle:before{content:"\F34F"}.mdi-map-marker-distance:before{content:"\F8EF"}.mdi-map-marker-minus:before{content:"\F650"}.mdi-map-marker-multiple:before{content:"\F350"}.mdi-map-marker-off:before{content:"\F351"}.mdi-map-marker-outline:before{content:"\F7D8"}.mdi-map-marker-plus:before{content:"\F651"}.mdi-map-marker-radius:before{content:"\F352"}.mdi-map-minus:before{content:"\F980"}.mdi-map-outline:before{content:"\F981"}.mdi-map-plus:before{content:"\F982"}.mdi-map-search:before{content:"\F983"}.mdi-map-search-outline:before{content:"\F984"}.mdi-margin:before{content:"\F353"}.mdi-markdown:before{content:"\F354"}.mdi-marker:before{content:"\F652"}.mdi-marker-check:before{content:"\F355"}.mdi-material-design:before{content:"\F985"}.mdi-material-ui:before{content:"\F357"}.mdi-math-compass:before{content:"\F358"}.mdi-matrix:before{content:"\F628"}.mdi-maxcdn:before{content:"\F359"}.mdi-medal:before{content:"\F986"}.mdi-medical-bag:before{content:"\F6EE"}.mdi-medium:before{content:"\F35A"}.mdi-memory:before{content:"\F35B"}.mdi-menu:before{content:"\F35C"}.mdi-menu-down:before{content:"\F35D"}.mdi-menu-down-outline:before{content:"\F6B5"}.mdi-menu-left:before{content:"\F35E"}.mdi-menu-right:before{content:"\F35F"}.mdi-menu-up:before{content:"\F360"}.mdi-menu-up-outline:before{content:"\F6B6"}.mdi-message:before{content:"\F361"}.mdi-message-alert:before{content:"\F362"}.mdi-message-bulleted:before{content:"\F6A1"}.mdi-message-bulleted-off:before{content:"\F6A2"}.mdi-message-draw:before{content:"\F363"}.mdi-message-image:before{content:"\F364"}.mdi-message-outline:before{content:"\F365"}.mdi-message-plus:before{content:"\F653"}.mdi-message-processing:before{content:"\F366"}.mdi-message-reply:before{content:"\F367"}.mdi-message-reply-text:before{content:"\F368"}.mdi-message-settings:before{content:"\F6EF"}.mdi-message-settings-variant:before{content:"\F6F0"}.mdi-message-text:before{content:"\F369"}.mdi-message-text-outline:before{content:"\F36A"}.mdi-message-video:before{content:"\F36B"}.mdi-meteor:before{content:"\F629"}.mdi-metronome:before{content:"\F7D9"}.mdi-metronome-tick:before{content:"\F7DA"}.mdi-micro-sd:before{content:"\F7DB"}.mdi-microphone:before{content:"\F36C"}.mdi-microphone-minus:before{content:"\F8B2"}.mdi-microphone-off:before{content:"\F36D"}.mdi-microphone-outline:before{content:"\F36E"}.mdi-microphone-plus:before{content:"\F8B3"}.mdi-microphone-settings:before{content:"\F36F"}.mdi-microphone-variant:before{content:"\F370"}.mdi-microphone-variant-off:before{content:"\F371"}.mdi-microscope:before{content:"\F654"}.mdi-microsoft:before{content:"\F372"}.mdi-microsoft-dynamics:before{content:"\F987"}.mdi-midi:before{content:"\F8F0"}.mdi-midi-port:before{content:"\F8F1"}.mdi-minecraft:before{content:"\F373"}.mdi-minus:before{content:"\F374"}.mdi-minus-box:before{content:"\F375"}.mdi-minus-box-outline:before{content:"\F6F1"}.mdi-minus-circle:before{content:"\F376"}.mdi-minus-circle-outline:before{content:"\F377"}.mdi-minus-network:before{content:"\F378"}.mdi-mixcloud:before{content:"\F62A"}.mdi-mixed-reality:before{content:"\F87E"}.mdi-mixer:before{content:"\F7DC"}.mdi-monitor:before{content:"\F379"}.mdi-monitor-cellphone:before{content:"\F988"}.mdi-monitor-cellphone-star:before{content:"\F989"}.mdi-monitor-multiple:before{content:"\F37A"}.mdi-more:before{content:"\F37B"}.mdi-motorbike:before{content:"\F37C"}.mdi-mouse:before{content:"\F37D"}.mdi-mouse-bluetooth:before{content:"\F98A"}.mdi-mouse-off:before{content:"\F37E"}.mdi-mouse-variant:before{content:"\F37F"}.mdi-mouse-variant-off:before{content:"\F380"}.mdi-move-resize:before{content:"\F655"}.mdi-move-resize-variant:before{content:"\F656"}.mdi-movie:before{content:"\F381"}.mdi-movie-roll:before{content:"\F7DD"}.mdi-muffin:before{content:"\F98B"}.mdi-multiplication:before{content:"\F382"}.mdi-multiplication-box:before{content:"\F383"}.mdi-mushroom:before{content:"\F7DE"}.mdi-mushroom-outline:before{content:"\F7DF"}.mdi-music:before{content:"\F759"}.mdi-music-box:before{content:"\F384"}.mdi-music-box-outline:before{content:"\F385"}.mdi-music-circle:before{content:"\F386"}.mdi-music-note:before{content:"\F387"}.mdi-music-note-bluetooth:before{content:"\F5FE"}.mdi-music-note-bluetooth-off:before{content:"\F5FF"}.mdi-music-note-eighth:before{content:"\F388"}.mdi-music-note-half:before{content:"\F389"}.mdi-music-note-off:before{content:"\F38A"}.mdi-music-note-quarter:before{content:"\F38B"}.mdi-music-note-sixteenth:before{content:"\F38C"}.mdi-music-note-whole:before{content:"\F38D"}.mdi-music-off:before{content:"\F75A"}.mdi-nas:before{content:"\F8F2"}.mdi-nativescript:before{content:"\F87F"}.mdi-nature:before{content:"\F38E"}.mdi-nature-people:before{content:"\F38F"}.mdi-navigation:before{content:"\F390"}.mdi-near-me:before{content:"\F5CD"}.mdi-needle:before{content:"\F391"}.mdi-netflix:before{content:"\F745"}.mdi-network:before{content:"\F6F2"}.mdi-network-strength-1:before{content:"\F8F3"}.mdi-network-strength-1-alert:before{content:"\F8F4"}.mdi-network-strength-2:before{content:"\F8F5"}.mdi-network-strength-2-alert:before{content:"\F8F6"}.mdi-network-strength-3:before{content:"\F8F7"}.mdi-network-strength-3-alert:before{content:"\F8F8"}.mdi-network-strength-4:before{content:"\F8F9"}.mdi-network-strength-4-alert:before{content:"\F8FA"}.mdi-network-strength-off:before{content:"\F8FB"}.mdi-network-strength-off-outline:before{content:"\F8FC"}.mdi-network-strength-outline:before{content:"\F8FD"}.mdi-new-box:before{content:"\F394"}.mdi-newspaper:before{content:"\F395"}.mdi-nfc:before{content:"\F396"}.mdi-nfc-tap:before{content:"\F397"}.mdi-nfc-variant:before{content:"\F398"}.mdi-ninja:before{content:"\F773"}.mdi-nintendo-switch:before{content:"\F7E0"}.mdi-nodejs:before{content:"\F399"}.mdi-not-equal:before{content:"\F98C"}.mdi-not-equal-variant:before{content:"\F98D"}.mdi-note:before{content:"\F39A"}.mdi-note-multiple:before{content:"\F6B7"}.mdi-note-multiple-outline:before{content:"\F6B8"}.mdi-note-outline:before{content:"\F39B"}.mdi-note-plus:before{content:"\F39C"}.mdi-note-plus-outline:before{content:"\F39D"}.mdi-note-text:before{content:"\F39E"}.mdi-notebook:before{content:"\F82D"}.mdi-notification-clear-all:before{content:"\F39F"}.mdi-npm:before{content:"\F6F6"}.mdi-npm-variant:before{content:"\F98E"}.mdi-npm-variant-outline:before{content:"\F98F"}.mdi-nuke:before{content:"\F6A3"}.mdi-null:before{content:"\F7E1"}.mdi-numeric:before{content:"\F3A0"}.mdi-numeric-0-box:before{content:"\F3A1"}.mdi-numeric-0-box-multiple-outline:before{content:"\F3A2"}.mdi-numeric-0-box-outline:before{content:"\F3A3"}.mdi-numeric-1-box:before{content:"\F3A4"}.mdi-numeric-1-box-multiple-outline:before{content:"\F3A5"}.mdi-numeric-1-box-outline:before{content:"\F3A6"}.mdi-numeric-2-box:before{content:"\F3A7"}.mdi-numeric-2-box-multiple-outline:before{content:"\F3A8"}.mdi-numeric-2-box-outline:before{content:"\F3A9"}.mdi-numeric-3-box:before{content:"\F3AA"}.mdi-numeric-3-box-multiple-outline:before{content:"\F3AB"}.mdi-numeric-3-box-outline:before{content:"\F3AC"}.mdi-numeric-4-box:before{content:"\F3AD"}.mdi-numeric-4-box-multiple-outline:before{content:"\F3AE"}.mdi-numeric-4-box-outline:before{content:"\F3AF"}.mdi-numeric-5-box:before{content:"\F3B0"}.mdi-numeric-5-box-multiple-outline:before{content:"\F3B1"}.mdi-numeric-5-box-outline:before{content:"\F3B2"}.mdi-numeric-6-box:before{content:"\F3B3"}.mdi-numeric-6-box-multiple-outline:before{content:"\F3B4"}.mdi-numeric-6-box-outline:before{content:"\F3B5"}.mdi-numeric-7-box:before{content:"\F3B6"}.mdi-numeric-7-box-multiple-outline:before{content:"\F3B7"}.mdi-numeric-7-box-outline:before{content:"\F3B8"}.mdi-numeric-8-box:before{content:"\F3B9"}.mdi-numeric-8-box-multiple-outline:before{content:"\F3BA"}.mdi-numeric-8-box-outline:before{content:"\F3BB"}.mdi-numeric-9-box:before{content:"\F3BC"}.mdi-numeric-9-box-multiple-outline:before{content:"\F3BD"}.mdi-numeric-9-box-outline:before{content:"\F3BE"}.mdi-numeric-9-plus-box:before{content:"\F3BF"}.mdi-numeric-9-plus-box-multiple-outline:before{content:"\F3C0"}.mdi-numeric-9-plus-box-outline:before{content:"\F3C1"}.mdi-nut:before{content:"\F6F7"}.mdi-nutrition:before{content:"\F3C2"}.mdi-oar:before{content:"\F67B"}.mdi-octagon:before{content:"\F3C3"}.mdi-octagon-outline:before{content:"\F3C4"}.mdi-octagram:before{content:"\F6F8"}.mdi-octagram-outline:before{content:"\F774"}.mdi-odnoklassniki:before{content:"\F3C5"}.mdi-office:before{content:"\F3C6"}.mdi-office-building:before{content:"\F990"}.mdi-oil:before{content:"\F3C7"}.mdi-oil-temperature:before{content:"\F3C8"}.mdi-omega:before{content:"\F3C9"}.mdi-onedrive:before{content:"\F3CA"}.mdi-onenote:before{content:"\F746"}.mdi-onepassword:before{content:"\F880"}.mdi-opacity:before{content:"\F5CC"}.mdi-open-in-app:before{content:"\F3CB"}.mdi-open-in-new:before{content:"\F3CC"}.mdi-openid:before{content:"\F3CD"}.mdi-opera:before{content:"\F3CE"}.mdi-orbit:before{content:"\F018"}.mdi-ornament:before{content:"\F3CF"}.mdi-ornament-variant:before{content:"\F3D0"}.mdi-owl:before{content:"\F3D2"}.mdi-package:before{content:"\F3D3"}.mdi-package-down:before{content:"\F3D4"}.mdi-package-up:before{content:"\F3D5"}.mdi-package-variant:before{content:"\F3D6"}.mdi-package-variant-closed:before{content:"\F3D7"}.mdi-page-first:before{content:"\F600"}.mdi-page-last:before{content:"\F601"}.mdi-page-layout-body:before{content:"\F6F9"}.mdi-page-layout-footer:before{content:"\F6FA"}.mdi-page-layout-header:before{content:"\F6FB"}.mdi-page-layout-sidebar-left:before{content:"\F6FC"}.mdi-page-layout-sidebar-right:before{content:"\F6FD"}.mdi-palette:before{content:"\F3D8"}.mdi-palette-advanced:before{content:"\F3D9"}.mdi-palette-swatch:before{content:"\F8B4"}.mdi-panda:before{content:"\F3DA"}.mdi-pandora:before{content:"\F3DB"}.mdi-panorama:before{content:"\F3DC"}.mdi-panorama-fisheye:before{content:"\F3DD"}.mdi-panorama-horizontal:before{content:"\F3DE"}.mdi-panorama-vertical:before{content:"\F3DF"}.mdi-panorama-wide-angle:before{content:"\F3E0"}.mdi-paper-cut-vertical:before{content:"\F3E1"}.mdi-paperclip:before{content:"\F3E2"}.mdi-parking:before{content:"\F3E3"}.mdi-passport:before{content:"\F7E2"}.mdi-patreon:before{content:"\F881"}.mdi-pause:before{content:"\F3E4"}.mdi-pause-circle:before{content:"\F3E5"}.mdi-pause-circle-outline:before{content:"\F3E6"}.mdi-pause-octagon:before{content:"\F3E7"}.mdi-pause-octagon-outline:before{content:"\F3E8"}.mdi-paw:before{content:"\F3E9"}.mdi-paw-off:before{content:"\F657"}.mdi-paypal:before{content:"\F882"}.mdi-peace:before{content:"\F883"}.mdi-pen:before{content:"\F3EA"}.mdi-pencil:before{content:"\F3EB"}.mdi-pencil-box:before{content:"\F3EC"}.mdi-pencil-box-outline:before{content:"\F3ED"}.mdi-pencil-circle:before{content:"\F6FE"}.mdi-pencil-circle-outline:before{content:"\F775"}.mdi-pencil-lock:before{content:"\F3EE"}.mdi-pencil-off:before{content:"\F3EF"}.mdi-pentagon:before{content:"\F6FF"}.mdi-pentagon-outline:before{content:"\F700"}.mdi-percent:before{content:"\F3F0"}.mdi-periodic-table:before{content:"\F8B5"}.mdi-periodic-table-co2:before{content:"\F7E3"}.mdi-periscope:before{content:"\F747"}.mdi-pharmacy:before{content:"\F3F1"}.mdi-phone:before{content:"\F3F2"}.mdi-phone-bluetooth:before{content:"\F3F3"}.mdi-phone-classic:before{content:"\F602"}.mdi-phone-forward:before{content:"\F3F4"}.mdi-phone-hangup:before{content:"\F3F5"}.mdi-phone-in-talk:before{content:"\F3F6"}.mdi-phone-incoming:before{content:"\F3F7"}.mdi-phone-locked:before{content:"\F3F8"}.mdi-phone-log:before{content:"\F3F9"}.mdi-phone-minus:before{content:"\F658"}.mdi-phone-missed:before{content:"\F3FA"}.mdi-phone-outgoing:before{content:"\F3FB"}.mdi-phone-paused:before{content:"\F3FC"}.mdi-phone-plus:before{content:"\F659"}.mdi-phone-return:before{content:"\F82E"}.mdi-phone-rotate-landscape:before{content:"\F884"}.mdi-phone-rotate-portrait:before{content:"\F885"}.mdi-phone-settings:before{content:"\F3FD"}.mdi-phone-voip:before{content:"\F3FE"}.mdi-pi:before{content:"\F3FF"}.mdi-pi-box:before{content:"\F400"}.mdi-piano:before{content:"\F67C"}.mdi-pickaxe:before{content:"\F8B6"}.mdi-pier:before{content:"\F886"}.mdi-pier-crane:before{content:"\F887"}.mdi-pig:before{content:"\F401"}.mdi-pill:before{content:"\F402"}.mdi-pillar:before{content:"\F701"}.mdi-pin:before{content:"\F403"}.mdi-pin-off:before{content:"\F404"}.mdi-pin-off-outline:before{content:"\F92F"}.mdi-pin-outline:before{content:"\F930"}.mdi-pine-tree:before{content:"\F405"}.mdi-pine-tree-box:before{content:"\F406"}.mdi-pinterest:before{content:"\F407"}.mdi-pinterest-box:before{content:"\F408"}.mdi-pipe:before{content:"\F7E4"}.mdi-pipe-disconnected:before{content:"\F7E5"}.mdi-pipe-leak:before{content:"\F888"}.mdi-pistol:before{content:"\F702"}.mdi-piston:before{content:"\F889"}.mdi-pizza:before{content:"\F409"}.mdi-plane-shield:before{content:"\F6BA"}.mdi-play:before{content:"\F40A"}.mdi-play-box-outline:before{content:"\F40B"}.mdi-play-circle:before{content:"\F40C"}.mdi-play-circle-outline:before{content:"\F40D"}.mdi-play-network:before{content:"\F88A"}.mdi-play-pause:before{content:"\F40E"}.mdi-play-protected-content:before{content:"\F40F"}.mdi-play-speed:before{content:"\F8FE"}.mdi-playlist-check:before{content:"\F5C7"}.mdi-playlist-edit:before{content:"\F8FF"}.mdi-playlist-minus:before{content:"\F410"}.mdi-playlist-play:before{content:"\F411"}.mdi-playlist-plus:before{content:"\F412"}.mdi-playlist-remove:before{content:"\F413"}.mdi-playstation:before{content:"\F414"}.mdi-plex:before{content:"\F6B9"}.mdi-plus:before{content:"\F415"}.mdi-plus-box:before{content:"\F416"}.mdi-plus-box-outline:before{content:"\F703"}.mdi-plus-circle:before{content:"\F417"}.mdi-plus-circle-multiple-outline:before{content:"\F418"}.mdi-plus-circle-outline:before{content:"\F419"}.mdi-plus-minus:before{content:"\F991"}.mdi-plus-minus-box:before{content:"\F992"}.mdi-plus-network:before{content:"\F41A"}.mdi-plus-one:before{content:"\F41B"}.mdi-plus-outline:before{content:"\F704"}.mdi-pocket:before{content:"\F41C"}.mdi-podcast:before{content:"\F993"}.mdi-pokeball:before{content:"\F41D"}.mdi-poker-chip:before{content:"\F82F"}.mdi-polaroid:before{content:"\F41E"}.mdi-poll:before{content:"\F41F"}.mdi-poll-box:before{content:"\F420"}.mdi-polymer:before{content:"\F421"}.mdi-pool:before{content:"\F606"}.mdi-popcorn:before{content:"\F422"}.mdi-pot:before{content:"\F65A"}.mdi-pot-mix:before{content:"\F65B"}.mdi-pound:before{content:"\F423"}.mdi-pound-box:before{content:"\F424"}.mdi-power:before{content:"\F425"}.mdi-power-cycle:before{content:"\F900"}.mdi-power-off:before{content:"\F901"}.mdi-power-on:before{content:"\F902"}.mdi-power-plug:before{content:"\F6A4"}.mdi-power-plug-off:before{content:"\F6A5"}.mdi-power-settings:before{content:"\F426"}.mdi-power-sleep:before{content:"\F903"}.mdi-power-socket:before{content:"\F427"}.mdi-power-socket-au:before{content:"\F904"}.mdi-power-socket-eu:before{content:"\F7E6"}.mdi-power-socket-uk:before{content:"\F7E7"}.mdi-power-socket-us:before{content:"\F7E8"}.mdi-power-standby:before{content:"\F905"}.mdi-prescription:before{content:"\F705"}.mdi-presentation:before{content:"\F428"}.mdi-presentation-play:before{content:"\F429"}.mdi-printer:before{content:"\F42A"}.mdi-printer-3d:before{content:"\F42B"}.mdi-printer-alert:before{content:"\F42C"}.mdi-printer-settings:before{content:"\F706"}.mdi-priority-high:before{content:"\F603"}.mdi-priority-low:before{content:"\F604"}.mdi-professional-hexagon:before{content:"\F42D"}.mdi-progress-check:before{content:"\F994"}.mdi-progress-clock:before{content:"\F995"}.mdi-progress-download:before{content:"\F996"}.mdi-progress-upload:before{content:"\F997"}.mdi-projector:before{content:"\F42E"}.mdi-projector-screen:before{content:"\F42F"}.mdi-publish:before{content:"\F6A6"}.mdi-pulse:before{content:"\F430"}.mdi-puzzle:before{content:"\F431"}.mdi-qi:before{content:"\F998"}.mdi-qqchat:before{content:"\F605"}.mdi-qrcode:before{content:"\F432"}.mdi-qrcode-edit:before{content:"\F8B7"}.mdi-qrcode-scan:before{content:"\F433"}.mdi-quadcopter:before{content:"\F434"}.mdi-quality-high:before{content:"\F435"}.mdi-quicktime:before{content:"\F436"}.mdi-rabbit:before{content:"\F906"}.mdi-radar:before{content:"\F437"}.mdi-radiator:before{content:"\F438"}.mdi-radio:before{content:"\F439"}.mdi-radio-handheld:before{content:"\F43A"}.mdi-radio-tower:before{content:"\F43B"}.mdi-radioactive:before{content:"\F43C"}.mdi-radiobox-blank:before{content:"\F43D"}.mdi-radiobox-marked:before{content:"\F43E"}.mdi-raspberrypi:before{content:"\F43F"}.mdi-ray-end:before{content:"\F440"}.mdi-ray-end-arrow:before{content:"\F441"}.mdi-ray-start:before{content:"\F442"}.mdi-ray-start-arrow:before{content:"\F443"}.mdi-ray-start-end:before{content:"\F444"}.mdi-ray-vertex:before{content:"\F445"}.mdi-react:before{content:"\F707"}.mdi-read:before{content:"\F447"}.mdi-receipt:before{content:"\F449"}.mdi-record:before{content:"\F44A"}.mdi-record-player:before{content:"\F999"}.mdi-record-rec:before{content:"\F44B"}.mdi-recycle:before{content:"\F44C"}.mdi-reddit:before{content:"\F44D"}.mdi-redo:before{content:"\F44E"}.mdi-redo-variant:before{content:"\F44F"}.mdi-refresh:before{content:"\F450"}.mdi-regex:before{content:"\F451"}.mdi-relative-scale:before{content:"\F452"}.mdi-reload:before{content:"\F453"}.mdi-reminder:before{content:"\F88B"}.mdi-remote:before{content:"\F454"}.mdi-remote-desktop:before{content:"\F8B8"}.mdi-rename-box:before{content:"\F455"}.mdi-reorder-horizontal:before{content:"\F687"}.mdi-reorder-vertical:before{content:"\F688"}.mdi-repeat:before{content:"\F456"}.mdi-repeat-off:before{content:"\F457"}.mdi-repeat-once:before{content:"\F458"}.mdi-replay:before{content:"\F459"}.mdi-reply:before{content:"\F45A"}.mdi-reply-all:before{content:"\F45B"}.mdi-reproduction:before{content:"\F45C"}.mdi-resize-bottom-right:before{content:"\F45D"}.mdi-responsive:before{content:"\F45E"}.mdi-restart:before{content:"\F708"}.mdi-restore:before{content:"\F99A"}.mdi-restore-clock:before{content:"\F6A7"}.mdi-rewind:before{content:"\F45F"}.mdi-rewind-outline:before{content:"\F709"}.mdi-rhombus:before{content:"\F70A"}.mdi-rhombus-outline:before{content:"\F70B"}.mdi-ribbon:before{content:"\F460"}.mdi-rice:before{content:"\F7E9"}.mdi-ring:before{content:"\F7EA"}.mdi-road:before{content:"\F461"}.mdi-road-variant:before{content:"\F462"}.mdi-robot:before{content:"\F6A8"}.mdi-robot-vacuum:before{content:"\F70C"}.mdi-robot-vacuum-variant:before{content:"\F907"}.mdi-rocket:before{content:"\F463"}.mdi-room-service:before{content:"\F88C"}.mdi-rotate-3d:before{content:"\F464"}.mdi-rotate-left:before{content:"\F465"}.mdi-rotate-left-variant:before{content:"\F466"}.mdi-rotate-right:before{content:"\F467"}.mdi-rotate-right-variant:before{content:"\F468"}.mdi-rounded-corner:before{content:"\F607"}.mdi-router-wireless:before{content:"\F469"}.mdi-routes:before{content:"\F46A"}.mdi-rowing:before{content:"\F608"}.mdi-rss:before{content:"\F46B"}.mdi-rss-box:before{content:"\F46C"}.mdi-ruler:before{content:"\F46D"}.mdi-run:before{content:"\F70D"}.mdi-run-fast:before{content:"\F46E"}.mdi-sale:before{content:"\F46F"}.mdi-salesforce:before{content:"\F88D"}.mdi-sass:before{content:"\F7EB"}.mdi-satellite:before{content:"\F470"}.mdi-satellite-uplink:before{content:"\F908"}.mdi-satellite-variant:before{content:"\F471"}.mdi-sausage:before{content:"\F8B9"}.mdi-saxophone:before{content:"\F609"}.mdi-scale:before{content:"\F472"}.mdi-scale-balance:before{content:"\F5D1"}.mdi-scale-bathroom:before{content:"\F473"}.mdi-scanner:before{content:"\F6AA"}.mdi-scanner-off:before{content:"\F909"}.mdi-school:before{content:"\F474"}.mdi-screen-rotation:before{content:"\F475"}.mdi-screen-rotation-lock:before{content:"\F476"}.mdi-screwdriver:before{content:"\F477"}.mdi-script:before{content:"\F478"}.mdi-sd:before{content:"\F479"}.mdi-seal:before{content:"\F47A"}.mdi-search-web:before{content:"\F70E"}.mdi-seat-flat:before{content:"\F47B"}.mdi-seat-flat-angled:before{content:"\F47C"}.mdi-seat-individual-suite:before{content:"\F47D"}.mdi-seat-legroom-extra:before{content:"\F47E"}.mdi-seat-legroom-normal:before{content:"\F47F"}.mdi-seat-legroom-reduced:before{content:"\F480"}.mdi-seat-recline-extra:before{content:"\F481"}.mdi-seat-recline-normal:before{content:"\F482"}.mdi-security:before{content:"\F483"}.mdi-security-account:before{content:"\F88E"}.mdi-security-close:before{content:"\F99B"}.mdi-security-home:before{content:"\F689"}.mdi-security-lock:before{content:"\F99C"}.mdi-security-network:before{content:"\F484"}.mdi-security-off:before{content:"\F99D"}.mdi-select:before{content:"\F485"}.mdi-select-all:before{content:"\F486"}.mdi-select-inverse:before{content:"\F487"}.mdi-select-off:before{content:"\F488"}.mdi-selection:before{content:"\F489"}.mdi-selection-off:before{content:"\F776"}.mdi-send:before{content:"\F48A"}.mdi-send-secure:before{content:"\F7EC"}.mdi-serial-port:before{content:"\F65C"}.mdi-server:before{content:"\F48B"}.mdi-server-minus:before{content:"\F48C"}.mdi-server-network:before{content:"\F48D"}.mdi-server-network-off:before{content:"\F48E"}.mdi-server-off:before{content:"\F48F"}.mdi-server-plus:before{content:"\F490"}.mdi-server-remove:before{content:"\F491"}.mdi-server-security:before{content:"\F492"}.mdi-set-all:before{content:"\F777"}.mdi-set-center:before{content:"\F778"}.mdi-set-center-right:before{content:"\F779"}.mdi-set-left:before{content:"\F77A"}.mdi-set-left-center:before{content:"\F77B"}.mdi-set-left-right:before{content:"\F77C"}.mdi-set-none:before{content:"\F77D"}.mdi-set-right:before{content:"\F77E"}.mdi-set-top-box:before{content:"\F99E"}.mdi-settings:before{content:"\F493"}.mdi-settings-box:before{content:"\F494"}.mdi-settings-outline:before{content:"\F8BA"}.mdi-shape:before{content:"\F830"}.mdi-shape-circle-plus:before{content:"\F65D"}.mdi-shape-outline:before{content:"\F831"}.mdi-shape-plus:before{content:"\F495"}.mdi-shape-polygon-plus:before{content:"\F65E"}.mdi-shape-rectangle-plus:before{content:"\F65F"}.mdi-shape-square-plus:before{content:"\F660"}.mdi-share:before{content:"\F496"}.mdi-share-outline:before{content:"\F931"}.mdi-share-variant:before{content:"\F497"}.mdi-shield:before{content:"\F498"}.mdi-shield-half-full:before{content:"\F77F"}.mdi-shield-outline:before{content:"\F499"}.mdi-ship-wheel:before{content:"\F832"}.mdi-shopping:before{content:"\F49A"}.mdi-shopping-music:before{content:"\F49B"}.mdi-shovel:before{content:"\F70F"}.mdi-shovel-off:before{content:"\F710"}.mdi-shower:before{content:"\F99F"}.mdi-shower-head:before{content:"\F9A0"}.mdi-shredder:before{content:"\F49C"}.mdi-shuffle:before{content:"\F49D"}.mdi-shuffle-disabled:before{content:"\F49E"}.mdi-shuffle-variant:before{content:"\F49F"}.mdi-sigma:before{content:"\F4A0"}.mdi-sigma-lower:before{content:"\F62B"}.mdi-sign-caution:before{content:"\F4A1"}.mdi-sign-direction:before{content:"\F780"}.mdi-sign-text:before{content:"\F781"}.mdi-signal:before{content:"\F4A2"}.mdi-signal-2g:before{content:"\F711"}.mdi-signal-3g:before{content:"\F712"}.mdi-signal-4g:before{content:"\F713"}.mdi-signal-cellular-1:before{content:"\F8BB"}.mdi-signal-cellular-2:before{content:"\F8BC"}.mdi-signal-cellular-3:before{content:"\F8BD"}.mdi-signal-cellular-outline:before{content:"\F8BE"}.mdi-signal-hspa:before{content:"\F714"}.mdi-signal-hspa-plus:before{content:"\F715"}.mdi-signal-off:before{content:"\F782"}.mdi-signal-variant:before{content:"\F60A"}.mdi-silverware:before{content:"\F4A3"}.mdi-silverware-fork:before{content:"\F4A4"}.mdi-silverware-spoon:before{content:"\F4A5"}.mdi-silverware-variant:before{content:"\F4A6"}.mdi-sim:before{content:"\F4A7"}.mdi-sim-alert:before{content:"\F4A8"}.mdi-sim-off:before{content:"\F4A9"}.mdi-sitemap:before{content:"\F4AA"}.mdi-skip-backward:before{content:"\F4AB"}.mdi-skip-forward:before{content:"\F4AC"}.mdi-skip-next:before{content:"\F4AD"}.mdi-skip-next-circle:before{content:"\F661"}.mdi-skip-next-circle-outline:before{content:"\F662"}.mdi-skip-previous:before{content:"\F4AE"}.mdi-skip-previous-circle:before{content:"\F663"}.mdi-skip-previous-circle-outline:before{content:"\F664"}.mdi-skull:before{content:"\F68B"}.mdi-skype:before{content:"\F4AF"}.mdi-skype-business:before{content:"\F4B0"}.mdi-slack:before{content:"\F4B1"}.mdi-slackware:before{content:"\F90A"}.mdi-sleep:before{content:"\F4B2"}.mdi-sleep-off:before{content:"\F4B3"}.mdi-smoke-detector:before{content:"\F392"}.mdi-smoking:before{content:"\F4B4"}.mdi-smoking-off:before{content:"\F4B5"}.mdi-snapchat:before{content:"\F4B6"}.mdi-snowflake:before{content:"\F716"}.mdi-snowman:before{content:"\F4B7"}.mdi-soccer:before{content:"\F4B8"}.mdi-soccer-field:before{content:"\F833"}.mdi-sofa:before{content:"\F4B9"}.mdi-solid:before{content:"\F68C"}.mdi-sort:before{content:"\F4BA"}.mdi-sort-alphabetical:before{content:"\F4BB"}.mdi-sort-ascending:before{content:"\F4BC"}.mdi-sort-descending:before{content:"\F4BD"}.mdi-sort-numeric:before{content:"\F4BE"}.mdi-sort-variant:before{content:"\F4BF"}.mdi-soundcloud:before{content:"\F4C0"}.mdi-source-branch:before{content:"\F62C"}.mdi-source-commit:before{content:"\F717"}.mdi-source-commit-end:before{content:"\F718"}.mdi-source-commit-end-local:before{content:"\F719"}.mdi-source-commit-local:before{content:"\F71A"}.mdi-source-commit-next-local:before{content:"\F71B"}.mdi-source-commit-start:before{content:"\F71C"}.mdi-source-commit-start-next-local:before{content:"\F71D"}.mdi-source-fork:before{content:"\F4C1"}.mdi-source-merge:before{content:"\F62D"}.mdi-source-pull:before{content:"\F4C2"}.mdi-soy-sauce:before{content:"\F7ED"}.mdi-speaker:before{content:"\F4C3"}.mdi-speaker-bluetooth:before{content:"\F9A1"}.mdi-speaker-off:before{content:"\F4C4"}.mdi-speaker-wireless:before{content:"\F71E"}.mdi-speedometer:before{content:"\F4C5"}.mdi-spellcheck:before{content:"\F4C6"}.mdi-spotify:before{content:"\F4C7"}.mdi-spotlight:before{content:"\F4C8"}.mdi-spotlight-beam:before{content:"\F4C9"}.mdi-spray:before{content:"\F665"}.mdi-square:before{content:"\F763"}.mdi-square-edit-outline:before{content:"\F90B"}.mdi-square-inc:before{content:"\F4CA"}.mdi-square-inc-cash:before{content:"\F4CB"}.mdi-square-outline:before{content:"\F762"}.mdi-square-root:before{content:"\F783"}.mdi-square-root-box:before{content:"\F9A2"}.mdi-ssh:before{content:"\F8BF"}.mdi-stack-exchange:before{content:"\F60B"}.mdi-stack-overflow:before{content:"\F4CC"}.mdi-stadium:before{content:"\F71F"}.mdi-stairs:before{content:"\F4CD"}.mdi-standard-definition:before{content:"\F7EE"}.mdi-star:before{content:"\F4CE"}.mdi-star-circle:before{content:"\F4CF"}.mdi-star-circle-outline:before{content:"\F9A3"}.mdi-star-face:before{content:"\F9A4"}.mdi-star-half:before{content:"\F4D0"}.mdi-star-off:before{content:"\F4D1"}.mdi-star-outline:before{content:"\F4D2"}.mdi-steam:before{content:"\F4D3"}.mdi-steam-box:before{content:"\F90C"}.mdi-steering:before{content:"\F4D4"}.mdi-steering-off:before{content:"\F90D"}.mdi-step-backward:before{content:"\F4D5"}.mdi-step-backward-2:before{content:"\F4D6"}.mdi-step-forward:before{content:"\F4D7"}.mdi-step-forward-2:before{content:"\F4D8"}.mdi-stethoscope:before{content:"\F4D9"}.mdi-sticker:before{content:"\F5D0"}.mdi-sticker-emoji:before{content:"\F784"}.mdi-stocking:before{content:"\F4DA"}.mdi-stop:before{content:"\F4DB"}.mdi-stop-circle:before{content:"\F666"}.mdi-stop-circle-outline:before{content:"\F667"}.mdi-store:before{content:"\F4DC"}.mdi-store-24-hour:before{content:"\F4DD"}.mdi-stove:before{content:"\F4DE"}.mdi-subdirectory-arrow-left:before{content:"\F60C"}.mdi-subdirectory-arrow-right:before{content:"\F60D"}.mdi-subway:before{content:"\F6AB"}.mdi-subway-variant:before{content:"\F4DF"}.mdi-summit:before{content:"\F785"}.mdi-sunglasses:before{content:"\F4E0"}.mdi-surround-sound:before{content:"\F5C5"}.mdi-surround-sound-2-0:before{content:"\F7EF"}.mdi-surround-sound-3-1:before{content:"\F7F0"}.mdi-surround-sound-5-1:before{content:"\F7F1"}.mdi-surround-sound-7-1:before{content:"\F7F2"}.mdi-svg:before{content:"\F720"}.mdi-swap-horizontal:before{content:"\F4E1"}.mdi-swap-horizontal-variant:before{content:"\F8C0"}.mdi-swap-vertical:before{content:"\F4E2"}.mdi-swap-vertical-variant:before{content:"\F8C1"}.mdi-swim:before{content:"\F4E3"}.mdi-switch:before{content:"\F4E4"}.mdi-sword:before{content:"\F4E5"}.mdi-sword-cross:before{content:"\F786"}.mdi-sync:before{content:"\F4E6"}.mdi-sync-alert:before{content:"\F4E7"}.mdi-sync-off:before{content:"\F4E8"}.mdi-tab:before{content:"\F4E9"}.mdi-tab-plus:before{content:"\F75B"}.mdi-tab-unselected:before{content:"\F4EA"}.mdi-table:before{content:"\F4EB"}.mdi-table-column:before{content:"\F834"}.mdi-table-column-plus-after:before{content:"\F4EC"}.mdi-table-column-plus-before:before{content:"\F4ED"}.mdi-table-column-remove:before{content:"\F4EE"}.mdi-table-column-width:before{content:"\F4EF"}.mdi-table-edit:before{content:"\F4F0"}.mdi-table-large:before{content:"\F4F1"}.mdi-table-merge-cells:before{content:"\F9A5"}.mdi-table-of-contents:before{content:"\F835"}.mdi-table-row:before{content:"\F836"}.mdi-table-row-height:before{content:"\F4F2"}.mdi-table-row-plus-after:before{content:"\F4F3"}.mdi-table-row-plus-before:before{content:"\F4F4"}.mdi-table-row-remove:before{content:"\F4F5"}.mdi-table-search:before{content:"\F90E"}.mdi-table-settings:before{content:"\F837"}.mdi-tablet:before{content:"\F4F6"}.mdi-tablet-android:before{content:"\F4F7"}.mdi-tablet-cellphone:before{content:"\F9A6"}.mdi-tablet-ipad:before{content:"\F4F8"}.mdi-taco:before{content:"\F761"}.mdi-tag:before{content:"\F4F9"}.mdi-tag-faces:before{content:"\F4FA"}.mdi-tag-heart:before{content:"\F68A"}.mdi-tag-minus:before{content:"\F90F"}.mdi-tag-multiple:before{content:"\F4FB"}.mdi-tag-outline:before{content:"\F4FC"}.mdi-tag-plus:before{content:"\F721"}.mdi-tag-remove:before{content:"\F722"}.mdi-tag-text-outline:before{content:"\F4FD"}.mdi-target:before{content:"\F4FE"}.mdi-taxi:before{content:"\F4FF"}.mdi-teach:before{content:"\F88F"}.mdi-teamviewer:before{content:"\F500"}.mdi-telegram:before{content:"\F501"}.mdi-television:before{content:"\F502"}.mdi-television-box:before{content:"\F838"}.mdi-television-classic:before{content:"\F7F3"}.mdi-television-classic-off:before{content:"\F839"}.mdi-television-guide:before{content:"\F503"}.mdi-television-off:before{content:"\F83A"}.mdi-temperature-celsius:before{content:"\F504"}.mdi-temperature-fahrenheit:before{content:"\F505"}.mdi-temperature-kelvin:before{content:"\F506"}.mdi-tennis:before{content:"\F507"}.mdi-tent:before{content:"\F508"}.mdi-terrain:before{content:"\F509"}.mdi-test-tube:before{content:"\F668"}.mdi-test-tube-empty:before{content:"\F910"}.mdi-test-tube-off:before{content:"\F911"}.mdi-text:before{content:"\F9A7"}.mdi-text-shadow:before{content:"\F669"}.mdi-text-short:before{content:"\F9A8"}.mdi-text-subject:before{content:"\F9A9"}.mdi-text-to-speech:before{content:"\F50A"}.mdi-text-to-speech-off:before{content:"\F50B"}.mdi-textbox:before{content:"\F60E"}.mdi-textbox-password:before{content:"\F7F4"}.mdi-texture:before{content:"\F50C"}.mdi-theater:before{content:"\F50D"}.mdi-theme-light-dark:before{content:"\F50E"}.mdi-thermometer:before{content:"\F50F"}.mdi-thermometer-lines:before{content:"\F510"}.mdi-thermostat:before{content:"\F393"}.mdi-thermostat-box:before{content:"\F890"}.mdi-thought-bubble:before{content:"\F7F5"}.mdi-thought-bubble-outline:before{content:"\F7F6"}.mdi-thumb-down:before{content:"\F511"}.mdi-thumb-down-outline:before{content:"\F512"}.mdi-thumb-up:before{content:"\F513"}.mdi-thumb-up-outline:before{content:"\F514"}.mdi-thumbs-up-down:before{content:"\F515"}.mdi-ticket:before{content:"\F516"}.mdi-ticket-account:before{content:"\F517"}.mdi-ticket-confirmation:before{content:"\F518"}.mdi-ticket-outline:before{content:"\F912"}.mdi-ticket-percent:before{content:"\F723"}.mdi-tie:before{content:"\F519"}.mdi-tilde:before{content:"\F724"}.mdi-timelapse:before{content:"\F51A"}.mdi-timer:before{content:"\F51B"}.mdi-timer-10:before{content:"\F51C"}.mdi-timer-3:before{content:"\F51D"}.mdi-timer-off:before{content:"\F51E"}.mdi-timer-sand:before{content:"\F51F"}.mdi-timer-sand-empty:before{content:"\F6AC"}.mdi-timer-sand-full:before{content:"\F78B"}.mdi-timetable:before{content:"\F520"}.mdi-toggle-switch:before{content:"\F521"}.mdi-toggle-switch-off:before{content:"\F522"}.mdi-toilet:before{content:"\F9AA"}.mdi-toolbox:before{content:"\F9AB"}.mdi-toolbox-outline:before{content:"\F9AC"}.mdi-tooltip:before{content:"\F523"}.mdi-tooltip-edit:before{content:"\F524"}.mdi-tooltip-image:before{content:"\F525"}.mdi-tooltip-outline:before{content:"\F526"}.mdi-tooltip-outline-plus:before{content:"\F527"}.mdi-tooltip-text:before{content:"\F528"}.mdi-tooth:before{content:"\F8C2"}.mdi-tooth-outline:before{content:"\F529"}.mdi-tor:before{content:"\F52A"}.mdi-tournament:before{content:"\F9AD"}.mdi-tower-beach:before{content:"\F680"}.mdi-tower-fire:before{content:"\F681"}.mdi-towing:before{content:"\F83B"}.mdi-track-light:before{content:"\F913"}.mdi-trackpad:before{content:"\F7F7"}.mdi-trackpad-lock:before{content:"\F932"}.mdi-tractor:before{content:"\F891"}.mdi-traffic-light:before{content:"\F52B"}.mdi-train:before{content:"\F52C"}.mdi-train-variant:before{content:"\F8C3"}.mdi-tram:before{content:"\F52D"}.mdi-transcribe:before{content:"\F52E"}.mdi-transcribe-close:before{content:"\F52F"}.mdi-transfer:before{content:"\F530"}.mdi-transit-transfer:before{content:"\F6AD"}.mdi-transition:before{content:"\F914"}.mdi-transition-masked:before{content:"\F915"}.mdi-translate:before{content:"\F5CA"}.mdi-treasure-chest:before{content:"\F725"}.mdi-tree:before{content:"\F531"}.mdi-trello:before{content:"\F532"}.mdi-trending-down:before{content:"\F533"}.mdi-trending-neutral:before{content:"\F534"}.mdi-trending-up:before{content:"\F535"}.mdi-triangle:before{content:"\F536"}.mdi-triangle-outline:before{content:"\F537"}.mdi-trophy:before{content:"\F538"}.mdi-trophy-award:before{content:"\F539"}.mdi-trophy-outline:before{content:"\F53A"}.mdi-trophy-variant:before{content:"\F53B"}.mdi-trophy-variant-outline:before{content:"\F53C"}.mdi-truck:before{content:"\F53D"}.mdi-truck-delivery:before{content:"\F53E"}.mdi-truck-fast:before{content:"\F787"}.mdi-truck-trailer:before{content:"\F726"}.mdi-tshirt-crew:before{content:"\F53F"}.mdi-tshirt-v:before{content:"\F540"}.mdi-tumble-dryer:before{content:"\F916"}.mdi-tumblr:before{content:"\F541"}.mdi-tumblr-box:before{content:"\F917"}.mdi-tumblr-reblog:before{content:"\F542"}.mdi-tune:before{content:"\F62E"}.mdi-tune-vertical:before{content:"\F66A"}.mdi-twitch:before{content:"\F543"}.mdi-twitter:before{content:"\F544"}.mdi-twitter-box:before{content:"\F545"}.mdi-twitter-circle:before{content:"\F546"}.mdi-twitter-retweet:before{content:"\F547"}.mdi-two-factor-authentication:before{content:"\F9AE"}.mdi-uber:before{content:"\F748"}.mdi-ubuntu:before{content:"\F548"}.mdi-ultra-high-definition:before{content:"\F7F8"}.mdi-umbraco:before{content:"\F549"}.mdi-umbrella:before{content:"\F54A"}.mdi-umbrella-closed:before{content:"\F9AF"}.mdi-umbrella-outline:before{content:"\F54B"}.mdi-undo:before{content:"\F54C"}.mdi-undo-variant:before{content:"\F54D"}.mdi-unfold-less-horizontal:before{content:"\F54E"}.mdi-unfold-less-vertical:before{content:"\F75F"}.mdi-unfold-more-horizontal:before{content:"\F54F"}.mdi-unfold-more-vertical:before{content:"\F760"}.mdi-ungroup:before{content:"\F550"}.mdi-unity:before{content:"\F6AE"}.mdi-unreal:before{content:"\F9B0"}.mdi-untappd:before{content:"\F551"}.mdi-update:before{content:"\F6AF"}.mdi-upload:before{content:"\F552"}.mdi-upload-multiple:before{content:"\F83C"}.mdi-upload-network:before{content:"\F6F5"}.mdi-usb:before{content:"\F553"}.mdi-van-passenger:before{content:"\F7F9"}.mdi-van-utility:before{content:"\F7FA"}.mdi-vanish:before{content:"\F7FB"}.mdi-vector-arrange-above:before{content:"\F554"}.mdi-vector-arrange-below:before{content:"\F555"}.mdi-vector-circle:before{content:"\F556"}.mdi-vector-circle-variant:before{content:"\F557"}.mdi-vector-combine:before{content:"\F558"}.mdi-vector-curve:before{content:"\F559"}.mdi-vector-difference:before{content:"\F55A"}.mdi-vector-difference-ab:before{content:"\F55B"}.mdi-vector-difference-ba:before{content:"\F55C"}.mdi-vector-ellipse:before{content:"\F892"}.mdi-vector-intersection:before{content:"\F55D"}.mdi-vector-line:before{content:"\F55E"}.mdi-vector-point:before{content:"\F55F"}.mdi-vector-polygon:before{content:"\F560"}.mdi-vector-polyline:before{content:"\F561"}.mdi-vector-radius:before{content:"\F749"}.mdi-vector-rectangle:before{content:"\F5C6"}.mdi-vector-selection:before{content:"\F562"}.mdi-vector-square:before{content:"\F001"}.mdi-vector-triangle:before{content:"\F563"}.mdi-vector-union:before{content:"\F564"}.mdi-venmo:before{content:"\F578"}.mdi-verified:before{content:"\F565"}.mdi-vibrate:before{content:"\F566"}.mdi-video:before{content:"\F567"}.mdi-video-3d:before{content:"\F7FC"}.mdi-video-4k-box:before{content:"\F83D"}.mdi-video-account:before{content:"\F918"}.mdi-video-image:before{content:"\F919"}.mdi-video-input-antenna:before{content:"\F83E"}.mdi-video-input-component:before{content:"\F83F"}.mdi-video-input-hdmi:before{content:"\F840"}.mdi-video-input-svideo:before{content:"\F841"}.mdi-video-minus:before{content:"\F9B1"}.mdi-video-off:before{content:"\F568"}.mdi-video-plus:before{content:"\F9B2"}.mdi-video-stabilization:before{content:"\F91A"}.mdi-video-switch:before{content:"\F569"}.mdi-view-agenda:before{content:"\F56A"}.mdi-view-array:before{content:"\F56B"}.mdi-view-carousel:before{content:"\F56C"}.mdi-view-column:before{content:"\F56D"}.mdi-view-dashboard:before{content:"\F56E"}.mdi-view-dashboard-variant:before{content:"\F842"}.mdi-view-day:before{content:"\F56F"}.mdi-view-grid:before{content:"\F570"}.mdi-view-headline:before{content:"\F571"}.mdi-view-list:before{content:"\F572"}.mdi-view-module:before{content:"\F573"}.mdi-view-parallel:before{content:"\F727"}.mdi-view-quilt:before{content:"\F574"}.mdi-view-sequential:before{content:"\F728"}.mdi-view-stream:before{content:"\F575"}.mdi-view-week:before{content:"\F576"}.mdi-vimeo:before{content:"\F577"}.mdi-violin:before{content:"\F60F"}.mdi-virtual-reality:before{content:"\F893"}.mdi-visualstudio:before{content:"\F610"}.mdi-vk:before{content:"\F579"}.mdi-vk-box:before{content:"\F57A"}.mdi-vk-circle:before{content:"\F57B"}.mdi-vlc:before{content:"\F57C"}.mdi-voice:before{content:"\F5CB"}.mdi-voicemail:before{content:"\F57D"}.mdi-volleyball:before{content:"\F9B3"}.mdi-volume-high:before{content:"\F57E"}.mdi-volume-low:before{content:"\F57F"}.mdi-volume-medium:before{content:"\F580"}.mdi-volume-minus:before{content:"\F75D"}.mdi-volume-mute:before{content:"\F75E"}.mdi-volume-off:before{content:"\F581"}.mdi-volume-plus:before{content:"\F75C"}.mdi-vpn:before{content:"\F582"}.mdi-vuejs:before{content:"\F843"}.mdi-walk:before{content:"\F583"}.mdi-wall:before{content:"\F7FD"}.mdi-wall-sconce:before{content:"\F91B"}.mdi-wall-sconce-flat:before{content:"\F91C"}.mdi-wall-sconce-variant:before{content:"\F91D"}.mdi-wallet:before{content:"\F584"}.mdi-wallet-giftcard:before{content:"\F585"}.mdi-wallet-membership:before{content:"\F586"}.mdi-wallet-travel:before{content:"\F587"}.mdi-wan:before{content:"\F588"}.mdi-washing-machine:before{content:"\F729"}.mdi-watch:before{content:"\F589"}.mdi-watch-export:before{content:"\F58A"}.mdi-watch-export-variant:before{content:"\F894"}.mdi-watch-import:before{content:"\F58B"}.mdi-watch-import-variant:before{content:"\F895"}.mdi-watch-variant:before{content:"\F896"}.mdi-watch-vibrate:before{content:"\F6B0"}.mdi-water:before{content:"\F58C"}.mdi-water-off:before{content:"\F58D"}.mdi-water-percent:before{content:"\F58E"}.mdi-water-pump:before{content:"\F58F"}.mdi-watermark:before{content:"\F612"}.mdi-waves:before{content:"\F78C"}.mdi-weather-cloudy:before{content:"\F590"}.mdi-weather-fog:before{content:"\F591"}.mdi-weather-hail:before{content:"\F592"}.mdi-weather-hurricane:before{content:"\F897"}.mdi-weather-lightning:before{content:"\F593"}.mdi-weather-lightning-rainy:before{content:"\F67D"}.mdi-weather-night:before{content:"\F594"}.mdi-weather-partlycloudy:before{content:"\F595"}.mdi-weather-pouring:before{content:"\F596"}.mdi-weather-rainy:before{content:"\F597"}.mdi-weather-snowy:before{content:"\F598"}.mdi-weather-snowy-rainy:before{content:"\F67E"}.mdi-weather-sunny:before{content:"\F599"}.mdi-weather-sunset:before{content:"\F59A"}.mdi-weather-sunset-down:before{content:"\F59B"}.mdi-weather-sunset-up:before{content:"\F59C"}.mdi-weather-windy:before{content:"\F59D"}.mdi-weather-windy-variant:before{content:"\F59E"}.mdi-web:before{content:"\F59F"}.mdi-webcam:before{content:"\F5A0"}.mdi-webhook:before{content:"\F62F"}.mdi-webpack:before{content:"\F72A"}.mdi-wechat:before{content:"\F611"}.mdi-weight:before{content:"\F5A1"}.mdi-weight-kilogram:before{content:"\F5A2"}.mdi-weight-pound:before{content:"\F9B4"}.mdi-whatsapp:before{content:"\F5A3"}.mdi-wheelchair-accessibility:before{content:"\F5A4"}.mdi-whistle:before{content:"\F9B5"}.mdi-white-balance-auto:before{content:"\F5A5"}.mdi-white-balance-incandescent:before{content:"\F5A6"}.mdi-white-balance-iridescent:before{content:"\F5A7"}.mdi-white-balance-sunny:before{content:"\F5A8"}.mdi-widgets:before{content:"\F72B"}.mdi-wifi:before{content:"\F5A9"}.mdi-wifi-off:before{content:"\F5AA"}.mdi-wifi-strength-1:before{content:"\F91E"}.mdi-wifi-strength-1-alert:before{content:"\F91F"}.mdi-wifi-strength-1-lock:before{content:"\F920"}.mdi-wifi-strength-2:before{content:"\F921"}.mdi-wifi-strength-2-alert:before{content:"\F922"}.mdi-wifi-strength-2-lock:before{content:"\F923"}.mdi-wifi-strength-3:before{content:"\F924"}.mdi-wifi-strength-3-alert:before{content:"\F925"}.mdi-wifi-strength-3-lock:before{content:"\F926"}.mdi-wifi-strength-4:before{content:"\F927"}.mdi-wifi-strength-4-alert:before{content:"\F928"}.mdi-wifi-strength-4-lock:before{content:"\F929"}.mdi-wifi-strength-alert-outline:before{content:"\F92A"}.mdi-wifi-strength-lock-outline:before{content:"\F92B"}.mdi-wifi-strength-off:before{content:"\F92C"}.mdi-wifi-strength-off-outline:before{content:"\F92D"}.mdi-wifi-strength-outline:before{content:"\F92E"}.mdi-wii:before{content:"\F5AB"}.mdi-wiiu:before{content:"\F72C"}.mdi-wikipedia:before{content:"\F5AC"}.mdi-window-close:before{content:"\F5AD"}.mdi-window-closed:before{content:"\F5AE"}.mdi-window-maximize:before{content:"\F5AF"}.mdi-window-minimize:before{content:"\F5B0"}.mdi-window-open:before{content:"\F5B1"}.mdi-window-restore:before{content:"\F5B2"}.mdi-windows:before{content:"\F5B3"}.mdi-wordpress:before{content:"\F5B4"}.mdi-worker:before{content:"\F5B5"}.mdi-wrap:before{content:"\F5B6"}.mdi-wrench:before{content:"\F5B7"}.mdi-wunderlist:before{content:"\F5B8"}.mdi-xamarin:before{content:"\F844"}.mdi-xamarin-outline:before{content:"\F845"}.mdi-xaml:before{content:"\F673"}.mdi-xbox:before{content:"\F5B9"}.mdi-xbox-controller:before{content:"\F5BA"}.mdi-xbox-controller-battery-alert:before{content:"\F74A"}.mdi-xbox-controller-battery-empty:before{content:"\F74B"}.mdi-xbox-controller-battery-full:before{content:"\F74C"}.mdi-xbox-controller-battery-low:before{content:"\F74D"}.mdi-xbox-controller-battery-medium:before{content:"\F74E"}.mdi-xbox-controller-battery-unknown:before{content:"\F74F"}.mdi-xbox-controller-off:before{content:"\F5BB"}.mdi-xda:before{content:"\F5BC"}.mdi-xing:before{content:"\F5BD"}.mdi-xing-box:before{content:"\F5BE"}.mdi-xing-circle:before{content:"\F5BF"}.mdi-xml:before{content:"\F5C0"}.mdi-xmpp:before{content:"\F7FE"}.mdi-yammer:before{content:"\F788"}.mdi-yeast:before{content:"\F5C1"}.mdi-yelp:before{content:"\F5C2"}.mdi-yin-yang:before{content:"\F67F"}.mdi-youtube:before{content:"\F5C3"}.mdi-youtube-creator-studio:before{content:"\F846"}.mdi-youtube-gaming:before{content:"\F847"}.mdi-youtube-tv:before{content:"\F448"}.mdi-zip-box:before{content:"\F5C4"}.mdi-blank:before{content:"\F68C";visibility:hidden}.mdi-18px.mdi-set,.mdi-18px.mdi:before{font-size:18px}.mdi-24px.mdi-set,.mdi-24px.mdi:before{font-size:24px}.mdi-36px.mdi-set,.mdi-36px.mdi:before{font-size:36px}.mdi-48px.mdi-set,.mdi-48px.mdi:before{font-size:48px}.mdi-dark:before{color:rgba(0,0,0,0.54)}.mdi-dark.mdi-inactive:before{color:rgba(0,0,0,0.26)}.mdi-light:before{color:#fff}.mdi-light.mdi-inactive:before{color:rgba(255,255,255,0.3)}.mdi-rotate-45:before{-webkit-transform:rotate(45deg);-ms-transform:rotate(45deg);transform:rotate(45deg)}.mdi-rotate-90:before{-webkit-transform:rotate(90deg);-ms-transform:rotate(90deg);transform:rotate(90deg)}.mdi-rotate-135:before{-webkit-transform:rotate(135deg);-ms-transform:rotate(135deg);transform:rotate(135deg)}.mdi-rotate-180:before{-webkit-transform:rotate(180deg);-ms-transform:rotate(180deg);transform:rotate(180deg)}.mdi-rotate-225:before{-webkit-transform:rotate(225deg);-ms-transform:rotate(225deg);transform:rotate(225deg)}.mdi-rotate-270:before{-webkit-transform:rotate(270deg);-ms-transform:rotate(270deg);transform:rotate(270deg)}.mdi-rotate-315:before{-webkit-transform:rotate(315deg);-ms-transform:rotate(315deg);transform:rotate(315deg)}.mdi-flip-h:before{-webkit-transform:scaleX(-1);transform:scaleX(-1);filter:FlipH;-ms-filter:"FlipH"}.mdi-flip-v:before{-webkit-transform:scaleY(-1);transform:scaleY(-1);filter:FlipV;-ms-filter:"FlipV"}.mdi-spin:before{-webkit-animation:mdi-spin 2s infinite linear;animation:mdi-spin 2s infinite linear}@-webkit-keyframes mdi-spin{0%{-webkit-transform:rotate(0deg);transform:rotate(0deg)}100%{-webkit-transform:rotate(359deg);transform:rotate(359deg)}}@keyframes mdi-spin{0%{-webkit-transform:rotate(0deg);transform:rotate(0deg)}100%{-webkit-transform:rotate(359deg);transform:rotate(359deg)}} /*# sourceMappingURL=materialdesignicons.min.css.map */ @charset "UTF-8";/*! * animate.css -http://daneden.me/animate * Version - 3.7.0 * Licensed under the MIT license - http://opensource.org/licenses/MIT * * Copyright (c) 2018 Daniel Eden */@-webkit-keyframes bounce{20%,53%,80%,from,to{-webkit-animation-timing-function:cubic-bezier(.215,.61,.355,1);animation-timing-function:cubic-bezier(.215,.61,.355,1);-webkit-transform:translate3d(0,0,0);transform:translate3d(0,0,0)}40%,43%{-webkit-animation-timing-function:cubic-bezier(.755,.05,.855,.06);animation-timing-function:cubic-bezier(.755,.05,.855,.06);-webkit-transform:translate3d(0,-30px,0);transform:translate3d(0,-30px,0)}70%{-webkit-animation-timing-function:cubic-bezier(.755,.05,.855,.06);animation-timing-function:cubic-bezier(.755,.05,.855,.06);-webkit-transform:translate3d(0,-15px,0);transform:translate3d(0,-15px,0)}90%{-webkit-transform:translate3d(0,-4px,0);transform:translate3d(0,-4px,0)}}@keyframes bounce{20%,53%,80%,from,to{-webkit-animation-timing-function:cubic-bezier(.215,.61,.355,1);animation-timing-function:cubic-bezier(.215,.61,.355,1);-webkit-transform:translate3d(0,0,0);transform:translate3d(0,0,0)}40%,43%{-webkit-animation-timing-function:cubic-bezier(.755,.05,.855,.06);animation-timing-function:cubic-bezier(.755,.05,.855,.06);-webkit-transform:translate3d(0,-30px,0);transform:translate3d(0,-30px,0)}70%{-webkit-animation-timing-function:cubic-bezier(.755,.05,.855,.06);animation-timing-function:cubic-bezier(.755,.05,.855,.06);-webkit-transform:translate3d(0,-15px,0);transform:translate3d(0,-15px,0)}90%{-webkit-transform:translate3d(0,-4px,0);transform:translate3d(0,-4px,0)}}.bounce{-webkit-animation-name:bounce;animation-name:bounce;-webkit-transform-origin:center bottom;transform-origin:center bottom}@-webkit-keyframes flash{50%,from,to{opacity:1}25%,75%{opacity:0}}@keyframes flash{50%,from,to{opacity:1}25%,75%{opacity:0}}.flash{-webkit-animation-name:flash;animation-name:flash}@-webkit-keyframes pulse{from{-webkit-transform:scale3d(1,1,1);transform:scale3d(1,1,1)}50%{-webkit-transform:scale3d(1.05,1.05,1.05);transform:scale3d(1.05,1.05,1.05)}to{-webkit-transform:scale3d(1,1,1);transform:scale3d(1,1,1)}}@keyframes pulse{from{-webkit-transform:scale3d(1,1,1);transform:scale3d(1,1,1)}50%{-webkit-transform:scale3d(1.05,1.05,1.05);transform:scale3d(1.05,1.05,1.05)}to{-webkit-transform:scale3d(1,1,1);transform:scale3d(1,1,1)}}.pulse{-webkit-animation-name:pulse;animation-name:pulse}@-webkit-keyframes rubberBand{from{-webkit-transform:scale3d(1,1,1);transform:scale3d(1,1,1)}30%{-webkit-transform:scale3d(1.25,.75,1);transform:scale3d(1.25,.75,1)}40%{-webkit-transform:scale3d(.75,1.25,1);transform:scale3d(.75,1.25,1)}50%{-webkit-transform:scale3d(1.15,.85,1);transform:scale3d(1.15,.85,1)}65%{-webkit-transform:scale3d(.95,1.05,1);transform:scale3d(.95,1.05,1)}75%{-webkit-transform:scale3d(1.05,.95,1);transform:scale3d(1.05,.95,1)}to{-webkit-transform:scale3d(1,1,1);transform:scale3d(1,1,1)}}@keyframes rubberBand{from{-webkit-transform:scale3d(1,1,1);transform:scale3d(1,1,1)}30%{-webkit-transform:scale3d(1.25,.75,1);transform:scale3d(1.25,.75,1)}40%{-webkit-transform:scale3d(.75,1.25,1);transform:scale3d(.75,1.25,1)}50%{-webkit-transform:scale3d(1.15,.85,1);transform:scale3d(1.15,.85,1)}65%{-webkit-transform:scale3d(.95,1.05,1);transform:scale3d(.95,1.05,1)}75%{-webkit-transform:scale3d(1.05,.95,1);transform:scale3d(1.05,.95,1)}to{-webkit-transform:scale3d(1,1,1);transform:scale3d(1,1,1)}}.rubberBand{-webkit-animation-name:rubberBand;animation-name:rubberBand}@-webkit-keyframes shake{from,to{-webkit-transform:translate3d(0,0,0);transform:translate3d(0,0,0)}10%,30%,50%,70%,90%{-webkit-transform:translate3d(-10px,0,0);transform:translate3d(-10px,0,0)}20%,40%,60%,80%{-webkit-transform:translate3d(10px,0,0);transform:translate3d(10px,0,0)}}@keyframes shake{from,to{-webkit-transform:translate3d(0,0,0);transform:translate3d(0,0,0)}10%,30%,50%,70%,90%{-webkit-transform:translate3d(-10px,0,0);transform:translate3d(-10px,0,0)}20%,40%,60%,80%{-webkit-transform:translate3d(10px,0,0);transform:translate3d(10px,0,0)}}.shake{-webkit-animation-name:shake;animation-name:shake}@-webkit-keyframes headShake{0%{-webkit-transform:translateX(0);transform:translateX(0)}6.5%{-webkit-transform:translateX(-6px) rotateY(-9deg);transform:translateX(-6px) rotateY(-9deg)}18.5%{-webkit-transform:translateX(5px) rotateY(7deg);transform:translateX(5px) rotateY(7deg)}31.5%{-webkit-transform:translateX(-3px) rotateY(-5deg);transform:translateX(-3px) rotateY(-5deg)}43.5%{-webkit-transform:translateX(2px) rotateY(3deg);transform:translateX(2px) rotateY(3deg)}50%{-webkit-transform:translateX(0);transform:translateX(0)}}@keyframes headShake{0%{-webkit-transform:translateX(0);transform:translateX(0)}6.5%{-webkit-transform:translateX(-6px) rotateY(-9deg);transform:translateX(-6px) rotateY(-9deg)}18.5%{-webkit-transform:translateX(5px) rotateY(7deg);transform:translateX(5px) rotateY(7deg)}31.5%{-webkit-transform:translateX(-3px) rotateY(-5deg);transform:translateX(-3px) rotateY(-5deg)}43.5%{-webkit-transform:translateX(2px) rotateY(3deg);transform:translateX(2px) rotateY(3deg)}50%{-webkit-transform:translateX(0);transform:translateX(0)}}.headShake{-webkit-animation-timing-function:ease-in-out;animation-timing-function:ease-in-out;-webkit-animation-name:headShake;animation-name:headShake}@-webkit-keyframes swing{20%{-webkit-transform:rotate3d(0,0,1,15deg);transform:rotate3d(0,0,1,15deg)}40%{-webkit-transform:rotate3d(0,0,1,-10deg);transform:rotate3d(0,0,1,-10deg)}60%{-webkit-transform:rotate3d(0,0,1,5deg);transform:rotate3d(0,0,1,5deg)}80%{-webkit-transform:rotate3d(0,0,1,-5deg);transform:rotate3d(0,0,1,-5deg)}to{-webkit-transform:rotate3d(0,0,1,0deg);transform:rotate3d(0,0,1,0deg)}}@keyframes swing{20%{-webkit-transform:rotate3d(0,0,1,15deg);transform:rotate3d(0,0,1,15deg)}40%{-webkit-transform:rotate3d(0,0,1,-10deg);transform:rotate3d(0,0,1,-10deg)}60%{-webkit-transform:rotate3d(0,0,1,5deg);transform:rotate3d(0,0,1,5deg)}80%{-webkit-transform:rotate3d(0,0,1,-5deg);transform:rotate3d(0,0,1,-5deg)}to{-webkit-transform:rotate3d(0,0,1,0deg);transform:rotate3d(0,0,1,0deg)}}.swing{-webkit-transform-origin:top center;transform-origin:top center;-webkit-animation-name:swing;animation-name:swing}@-webkit-keyframes tada{from{-webkit-transform:scale3d(1,1,1);transform:scale3d(1,1,1)}10%,20%{-webkit-transform:scale3d(.9,.9,.9) rotate3d(0,0,1,-3deg);transform:scale3d(.9,.9,.9) rotate3d(0,0,1,-3deg)}30%,50%,70%,90%{-webkit-transform:scale3d(1.1,1.1,1.1) rotate3d(0,0,1,3deg);transform:scale3d(1.1,1.1,1.1) rotate3d(0,0,1,3deg)}40%,60%,80%{-webkit-transform:scale3d(1.1,1.1,1.1) rotate3d(0,0,1,-3deg);transform:scale3d(1.1,1.1,1.1) rotate3d(0,0,1,-3deg)}to{-webkit-transform:scale3d(1,1,1);transform:scale3d(1,1,1)}}@keyframes tada{from{-webkit-transform:scale3d(1,1,1);transform:scale3d(1,1,1)}10%,20%{-webkit-transform:scale3d(.9,.9,.9) rotate3d(0,0,1,-3deg);transform:scale3d(.9,.9,.9) rotate3d(0,0,1,-3deg)}30%,50%,70%,90%{-webkit-transform:scale3d(1.1,1.1,1.1) rotate3d(0,0,1,3deg);transform:scale3d(1.1,1.1,1.1) rotate3d(0,0,1,3deg)}40%,60%,80%{-webkit-transform:scale3d(1.1,1.1,1.1) rotate3d(0,0,1,-3deg);transform:scale3d(1.1,1.1,1.1) rotate3d(0,0,1,-3deg)}to{-webkit-transform:scale3d(1,1,1);transform:scale3d(1,1,1)}}.tada{-webkit-animation-name:tada;animation-name:tada}@-webkit-keyframes wobble{from{-webkit-transform:translate3d(0,0,0);transform:translate3d(0,0,0)}15%{-webkit-transform:translate3d(-25%,0,0) rotate3d(0,0,1,-5deg);transform:translate3d(-25%,0,0) rotate3d(0,0,1,-5deg)}30%{-webkit-transform:translate3d(20%,0,0) rotate3d(0,0,1,3deg);transform:translate3d(20%,0,0) rotate3d(0,0,1,3deg)}45%{-webkit-transform:translate3d(-15%,0,0) rotate3d(0,0,1,-3deg);transform:translate3d(-15%,0,0) rotate3d(0,0,1,-3deg)}60%{-webkit-transform:translate3d(10%,0,0) rotate3d(0,0,1,2deg);transform:translate3d(10%,0,0) rotate3d(0,0,1,2deg)}75%{-webkit-transform:translate3d(-5%,0,0) rotate3d(0,0,1,-1deg);transform:translate3d(-5%,0,0) rotate3d(0,0,1,-1deg)}to{-webkit-transform:translate3d(0,0,0);transform:translate3d(0,0,0)}}@keyframes wobble{from{-webkit-transform:translate3d(0,0,0);transform:translate3d(0,0,0)}15%{-webkit-transform:translate3d(-25%,0,0) rotate3d(0,0,1,-5deg);transform:translate3d(-25%,0,0) rotate3d(0,0,1,-5deg)}30%{-webkit-transform:translate3d(20%,0,0) rotate3d(0,0,1,3deg);transform:translate3d(20%,0,0) rotate3d(0,0,1,3deg)}45%{-webkit-transform:translate3d(-15%,0,0) rotate3d(0,0,1,-3deg);transform:translate3d(-15%,0,0) rotate3d(0,0,1,-3deg)}60%{-webkit-transform:translate3d(10%,0,0) rotate3d(0,0,1,2deg);transform:translate3d(10%,0,0) rotate3d(0,0,1,2deg)}75%{-webkit-transform:translate3d(-5%,0,0) rotate3d(0,0,1,-1deg);transform:translate3d(-5%,0,0) rotate3d(0,0,1,-1deg)}to{-webkit-transform:translate3d(0,0,0);transform:translate3d(0,0,0)}}.wobble{-webkit-animation-name:wobble;animation-name:wobble}@-webkit-keyframes jello{11.1%,from,to{-webkit-transform:translate3d(0,0,0);transform:translate3d(0,0,0)}22.2%{-webkit-transform:skewX(-12.5deg) skewY(-12.5deg);transform:skewX(-12.5deg) skewY(-12.5deg)}33.3%{-webkit-transform:skewX(6.25deg) skewY(6.25deg);transform:skewX(6.25deg) skewY(6.25deg)}44.4%{-webkit-transform:skewX(-3.125deg) skewY(-3.125deg);transform:skewX(-3.125deg) skewY(-3.125deg)}55.5%{-webkit-transform:skewX(1.5625deg) skewY(1.5625deg);transform:skewX(1.5625deg) skewY(1.5625deg)}66.6%{-webkit-transform:skewX(-.78125deg) skewY(-.78125deg);transform:skewX(-.78125deg) skewY(-.78125deg)}77.7%{-webkit-transform:skewX(.390625deg) skewY(.390625deg);transform:skewX(.390625deg) skewY(.390625deg)}88.8%{-webkit-transform:skewX(-.1953125deg) skewY(-.1953125deg);transform:skewX(-.1953125deg) skewY(-.1953125deg)}}@keyframes jello{11.1%,from,to{-webkit-transform:translate3d(0,0,0);transform:translate3d(0,0,0)}22.2%{-webkit-transform:skewX(-12.5deg) skewY(-12.5deg);transform:skewX(-12.5deg) skewY(-12.5deg)}33.3%{-webkit-transform:skewX(6.25deg) skewY(6.25deg);transform:skewX(6.25deg) skewY(6.25deg)}44.4%{-webkit-transform:skewX(-3.125deg) skewY(-3.125deg);transform:skewX(-3.125deg) skewY(-3.125deg)}55.5%{-webkit-transform:skewX(1.5625deg) skewY(1.5625deg);transform:skewX(1.5625deg) skewY(1.5625deg)}66.6%{-webkit-transform:skewX(-.78125deg) skewY(-.78125deg);transform:skewX(-.78125deg) skewY(-.78125deg)}77.7%{-webkit-transform:skewX(.390625deg) skewY(.390625deg);transform:skewX(.390625deg) skewY(.390625deg)}88.8%{-webkit-transform:skewX(-.1953125deg) skewY(-.1953125deg);transform:skewX(-.1953125deg) skewY(-.1953125deg)}}.jello{-webkit-animation-name:jello;animation-name:jello;-webkit-transform-origin:center;transform-origin:center}@-webkit-keyframes heartBeat{0%{-webkit-transform:scale(1);transform:scale(1)}14%{-webkit-transform:scale(1.3);transform:scale(1.3)}28%{-webkit-transform:scale(1);transform:scale(1)}42%{-webkit-transform:scale(1.3);transform:scale(1.3)}70%{-webkit-transform:scale(1);transform:scale(1)}}@keyframes heartBeat{0%{-webkit-transform:scale(1);transform:scale(1)}14%{-webkit-transform:scale(1.3);transform:scale(1.3)}28%{-webkit-transform:scale(1);transform:scale(1)}42%{-webkit-transform:scale(1.3);transform:scale(1.3)}70%{-webkit-transform:scale(1);transform:scale(1)}}.heartBeat{-webkit-animation-name:heartBeat;animation-name:heartBeat;-webkit-animation-duration:1.3s;animation-duration:1.3s;-webkit-animation-timing-function:ease-in-out;animation-timing-function:ease-in-out}@-webkit-keyframes bounceIn{20%,40%,60%,80%,from,to{-webkit-animation-timing-function:cubic-bezier(.215,.61,.355,1);animation-timing-function:cubic-bezier(.215,.61,.355,1)}0%{opacity:0;-webkit-transform:scale3d(.3,.3,.3);transform:scale3d(.3,.3,.3)}20%{-webkit-transform:scale3d(1.1,1.1,1.1);transform:scale3d(1.1,1.1,1.1)}40%{-webkit-transform:scale3d(.9,.9,.9);transform:scale3d(.9,.9,.9)}60%{opacity:1;-webkit-transform:scale3d(1.03,1.03,1.03);transform:scale3d(1.03,1.03,1.03)}80%{-webkit-transform:scale3d(.97,.97,.97);transform:scale3d(.97,.97,.97)}to{opacity:1;-webkit-transform:scale3d(1,1,1);transform:scale3d(1,1,1)}}@keyframes bounceIn{20%,40%,60%,80%,from,to{-webkit-animation-timing-function:cubic-bezier(.215,.61,.355,1);animation-timing-function:cubic-bezier(.215,.61,.355,1)}0%{opacity:0;-webkit-transform:scale3d(.3,.3,.3);transform:scale3d(.3,.3,.3)}20%{-webkit-transform:scale3d(1.1,1.1,1.1);transform:scale3d(1.1,1.1,1.1)}40%{-webkit-transform:scale3d(.9,.9,.9);transform:scale3d(.9,.9,.9)}60%{opacity:1;-webkit-transform:scale3d(1.03,1.03,1.03);transform:scale3d(1.03,1.03,1.03)}80%{-webkit-transform:scale3d(.97,.97,.97);transform:scale3d(.97,.97,.97)}to{opacity:1;-webkit-transform:scale3d(1,1,1);transform:scale3d(1,1,1)}}.bounceIn{-webkit-animation-duration:.75s;animation-duration:.75s;-webkit-animation-name:bounceIn;animation-name:bounceIn}@-webkit-keyframes bounceInDown{60%,75%,90%,from,to{-webkit-animation-timing-function:cubic-bezier(.215,.61,.355,1);animation-timing-function:cubic-bezier(.215,.61,.355,1)}0%{opacity:0;-webkit-transform:translate3d(0,-3000px,0);transform:translate3d(0,-3000px,0)}60%{opacity:1;-webkit-transform:translate3d(0,25px,0);transform:translate3d(0,25px,0)}75%{-webkit-transform:translate3d(0,-10px,0);transform:translate3d(0,-10px,0)}90%{-webkit-transform:translate3d(0,5px,0);transform:translate3d(0,5px,0)}to{-webkit-transform:translate3d(0,0,0);transform:translate3d(0,0,0)}}@keyframes bounceInDown{60%,75%,90%,from,to{-webkit-animation-timing-function:cubic-bezier(.215,.61,.355,1);animation-timing-function:cubic-bezier(.215,.61,.355,1)}0%{opacity:0;-webkit-transform:translate3d(0,-3000px,0);transform:translate3d(0,-3000px,0)}60%{opacity:1;-webkit-transform:translate3d(0,25px,0);transform:translate3d(0,25px,0)}75%{-webkit-transform:translate3d(0,-10px,0);transform:translate3d(0,-10px,0)}90%{-webkit-transform:translate3d(0,5px,0);transform:translate3d(0,5px,0)}to{-webkit-transform:translate3d(0,0,0);transform:translate3d(0,0,0)}}.bounceInDown{-webkit-animation-name:bounceInDown;animation-name:bounceInDown}@-webkit-keyframes bounceInLeft{60%,75%,90%,from,to{-webkit-animation-timing-function:cubic-bezier(.215,.61,.355,1);animation-timing-function:cubic-bezier(.215,.61,.355,1)}0%{opacity:0;-webkit-transform:translate3d(-3000px,0,0);transform:translate3d(-3000px,0,0)}60%{opacity:1;-webkit-transform:translate3d(25px,0,0);transform:translate3d(25px,0,0)}75%{-webkit-transform:translate3d(-10px,0,0);transform:translate3d(-10px,0,0)}90%{-webkit-transform:translate3d(5px,0,0);transform:translate3d(5px,0,0)}to{-webkit-transform:translate3d(0,0,0);transform:translate3d(0,0,0)}}@keyframes bounceInLeft{60%,75%,90%,from,to{-webkit-animation-timing-function:cubic-bezier(.215,.61,.355,1);animation-timing-function:cubic-bezier(.215,.61,.355,1)}0%{opacity:0;-webkit-transform:translate3d(-3000px,0,0);transform:translate3d(-3000px,0,0)}60%{opacity:1;-webkit-transform:translate3d(25px,0,0);transform:translate3d(25px,0,0)}75%{-webkit-transform:translate3d(-10px,0,0);transform:translate3d(-10px,0,0)}90%{-webkit-transform:translate3d(5px,0,0);transform:translate3d(5px,0,0)}to{-webkit-transform:translate3d(0,0,0);transform:translate3d(0,0,0)}}.bounceInLeft{-webkit-animation-name:bounceInLeft;animation-name:bounceInLeft}@-webkit-keyframes bounceInRight{60%,75%,90%,from,to{-webkit-animation-timing-function:cubic-bezier(.215,.61,.355,1);animation-timing-function:cubic-bezier(.215,.61,.355,1)}from{opacity:0;-webkit-transform:translate3d(3000px,0,0);transform:translate3d(3000px,0,0)}60%{opacity:1;-webkit-transform:translate3d(-25px,0,0);transform:translate3d(-25px,0,0)}75%{-webkit-transform:translate3d(10px,0,0);transform:translate3d(10px,0,0)}90%{-webkit-transform:translate3d(-5px,0,0);transform:translate3d(-5px,0,0)}to{-webkit-transform:translate3d(0,0,0);transform:translate3d(0,0,0)}}@keyframes bounceInRight{60%,75%,90%,from,to{-webkit-animation-timing-function:cubic-bezier(.215,.61,.355,1);animation-timing-function:cubic-bezier(.215,.61,.355,1)}from{opacity:0;-webkit-transform:translate3d(3000px,0,0);transform:translate3d(3000px,0,0)}60%{opacity:1;-webkit-transform:translate3d(-25px,0,0);transform:translate3d(-25px,0,0)}75%{-webkit-transform:translate3d(10px,0,0);transform:translate3d(10px,0,0)}90%{-webkit-transform:translate3d(-5px,0,0);transform:translate3d(-5px,0,0)}to{-webkit-transform:translate3d(0,0,0);transform:translate3d(0,0,0)}}.bounceInRight{-webkit-animation-name:bounceInRight;animation-name:bounceInRight}@-webkit-keyframes bounceInUp{60%,75%,90%,from,to{-webkit-animation-timing-function:cubic-bezier(.215,.61,.355,1);animation-timing-function:cubic-bezier(.215,.61,.355,1)}from{opacity:0;-webkit-transform:translate3d(0,3000px,0);transform:translate3d(0,3000px,0)}60%{opacity:1;-webkit-transform:translate3d(0,-20px,0);transform:translate3d(0,-20px,0)}75%{-webkit-transform:translate3d(0,10px,0);transform:translate3d(0,10px,0)}90%{-webkit-transform:translate3d(0,-5px,0);transform:translate3d(0,-5px,0)}to{-webkit-transform:translate3d(0,0,0);transform:translate3d(0,0,0)}}@keyframes bounceInUp{60%,75%,90%,from,to{-webkit-animation-timing-function:cubic-bezier(.215,.61,.355,1);animation-timing-function:cubic-bezier(.215,.61,.355,1)}from{opacity:0;-webkit-transform:translate3d(0,3000px,0);transform:translate3d(0,3000px,0)}60%{opacity:1;-webkit-transform:translate3d(0,-20px,0);transform:translate3d(0,-20px,0)}75%{-webkit-transform:translate3d(0,10px,0);transform:translate3d(0,10px,0)}90%{-webkit-transform:translate3d(0,-5px,0);transform:translate3d(0,-5px,0)}to{-webkit-transform:translate3d(0,0,0);transform:translate3d(0,0,0)}}.bounceInUp{-webkit-animation-name:bounceInUp;animation-name:bounceInUp}@-webkit-keyframes bounceOut{20%{-webkit-transform:scale3d(.9,.9,.9);transform:scale3d(.9,.9,.9)}50%,55%{opacity:1;-webkit-transform:scale3d(1.1,1.1,1.1);transform:scale3d(1.1,1.1,1.1)}to{opacity:0;-webkit-transform:scale3d(.3,.3,.3);transform:scale3d(.3,.3,.3)}}@keyframes bounceOut{20%{-webkit-transform:scale3d(.9,.9,.9);transform:scale3d(.9,.9,.9)}50%,55%{opacity:1;-webkit-transform:scale3d(1.1,1.1,1.1);transform:scale3d(1.1,1.1,1.1)}to{opacity:0;-webkit-transform:scale3d(.3,.3,.3);transform:scale3d(.3,.3,.3)}}.bounceOut{-webkit-animation-duration:.75s;animation-duration:.75s;-webkit-animation-name:bounceOut;animation-name:bounceOut}@-webkit-keyframes bounceOutDown{20%{-webkit-transform:translate3d(0,10px,0);transform:translate3d(0,10px,0)}40%,45%{opacity:1;-webkit-transform:translate3d(0,-20px,0);transform:translate3d(0,-20px,0)}to{opacity:0;-webkit-transform:translate3d(0,2000px,0);transform:translate3d(0,2000px,0)}}@keyframes bounceOutDown{20%{-webkit-transform:translate3d(0,10px,0);transform:translate3d(0,10px,0)}40%,45%{opacity:1;-webkit-transform:translate3d(0,-20px,0);transform:translate3d(0,-20px,0)}to{opacity:0;-webkit-transform:translate3d(0,2000px,0);transform:translate3d(0,2000px,0)}}.bounceOutDown{-webkit-animation-name:bounceOutDown;animation-name:bounceOutDown}@-webkit-keyframes bounceOutLeft{20%{opacity:1;-webkit-transform:translate3d(20px,0,0);transform:translate3d(20px,0,0)}to{opacity:0;-webkit-transform:translate3d(-2000px,0,0);transform:translate3d(-2000px,0,0)}}@keyframes bounceOutLeft{20%{opacity:1;-webkit-transform:translate3d(20px,0,0);transform:translate3d(20px,0,0)}to{opacity:0;-webkit-transform:translate3d(-2000px,0,0);transform:translate3d(-2000px,0,0)}}.bounceOutLeft{-webkit-animation-name:bounceOutLeft;animation-name:bounceOutLeft}@-webkit-keyframes bounceOutRight{20%{opacity:1;-webkit-transform:translate3d(-20px,0,0);transform:translate3d(-20px,0,0)}to{opacity:0;-webkit-transform:translate3d(2000px,0,0);transform:translate3d(2000px,0,0)}}@keyframes bounceOutRight{20%{opacity:1;-webkit-transform:translate3d(-20px,0,0);transform:translate3d(-20px,0,0)}to{opacity:0;-webkit-transform:translate3d(2000px,0,0);transform:translate3d(2000px,0,0)}}.bounceOutRight{-webkit-animation-name:bounceOutRight;animation-name:bounceOutRight}@-webkit-keyframes bounceOutUp{20%{-webkit-transform:translate3d(0,-10px,0);transform:translate3d(0,-10px,0)}40%,45%{opacity:1;-webkit-transform:translate3d(0,20px,0);transform:translate3d(0,20px,0)}to{opacity:0;-webkit-transform:translate3d(0,-2000px,0);transform:translate3d(0,-2000px,0)}}@keyframes bounceOutUp{20%{-webkit-transform:translate3d(0,-10px,0);transform:translate3d(0,-10px,0)}40%,45%{opacity:1;-webkit-transform:translate3d(0,20px,0);transform:translate3d(0,20px,0)}to{opacity:0;-webkit-transform:translate3d(0,-2000px,0);transform:translate3d(0,-2000px,0)}}.bounceOutUp{-webkit-animation-name:bounceOutUp;animation-name:bounceOutUp}@-webkit-keyframes fadeIn{from{opacity:0}to{opacity:1}}@keyframes fadeIn{from{opacity:0}to{opacity:1}}.fadeIn{-webkit-animation-name:fadeIn;animation-name:fadeIn}@-webkit-keyframes fadeInDown{from{opacity:0;-webkit-transform:translate3d(0,-100%,0);transform:translate3d(0,-100%,0)}to{opacity:1;-webkit-transform:translate3d(0,0,0);transform:translate3d(0,0,0)}}@keyframes fadeInDown{from{opacity:0;-webkit-transform:translate3d(0,-100%,0);transform:translate3d(0,-100%,0)}to{opacity:1;-webkit-transform:translate3d(0,0,0);transform:translate3d(0,0,0)}}.fadeInDown{-webkit-animation-name:fadeInDown;animation-name:fadeInDown}@-webkit-keyframes fadeInDownBig{from{opacity:0;-webkit-transform:translate3d(0,-2000px,0);transform:translate3d(0,-2000px,0)}to{opacity:1;-webkit-transform:translate3d(0,0,0);transform:translate3d(0,0,0)}}@keyframes fadeInDownBig{from{opacity:0;-webkit-transform:translate3d(0,-2000px,0);transform:translate3d(0,-2000px,0)}to{opacity:1;-webkit-transform:translate3d(0,0,0);transform:translate3d(0,0,0)}}.fadeInDownBig{-webkit-animation-name:fadeInDownBig;animation-name:fadeInDownBig}@-webkit-keyframes fadeInLeft{from{opacity:0;-webkit-transform:translate3d(-100%,0,0);transform:translate3d(-100%,0,0)}to{opacity:1;-webkit-transform:translate3d(0,0,0);transform:translate3d(0,0,0)}}@keyframes fadeInLeft{from{opacity:0;-webkit-transform:translate3d(-100%,0,0);transform:translate3d(-100%,0,0)}to{opacity:1;-webkit-transform:translate3d(0,0,0);transform:translate3d(0,0,0)}}.fadeInLeft{-webkit-animation-name:fadeInLeft;animation-name:fadeInLeft}@-webkit-keyframes fadeInLeftBig{from{opacity:0;-webkit-transform:translate3d(-2000px,0,0);transform:translate3d(-2000px,0,0)}to{opacity:1;-webkit-transform:translate3d(0,0,0);transform:translate3d(0,0,0)}}@keyframes fadeInLeftBig{from{opacity:0;-webkit-transform:translate3d(-2000px,0,0);transform:translate3d(-2000px,0,0)}to{opacity:1;-webkit-transform:translate3d(0,0,0);transform:translate3d(0,0,0)}}.fadeInLeftBig{-webkit-animation-name:fadeInLeftBig;animation-name:fadeInLeftBig}@-webkit-keyframes fadeInRight{from{opacity:0;-webkit-transform:translate3d(100%,0,0);transform:translate3d(100%,0,0)}to{opacity:1;-webkit-transform:translate3d(0,0,0);transform:translate3d(0,0,0)}}@keyframes fadeInRight{from{opacity:0;-webkit-transform:translate3d(100%,0,0);transform:translate3d(100%,0,0)}to{opacity:1;-webkit-transform:translate3d(0,0,0);transform:translate3d(0,0,0)}}.fadeInRight{-webkit-animation-name:fadeInRight;animation-name:fadeInRight}@-webkit-keyframes fadeInRightBig{from{opacity:0;-webkit-transform:translate3d(2000px,0,0);transform:translate3d(2000px,0,0)}to{opacity:1;-webkit-transform:translate3d(0,0,0);transform:translate3d(0,0,0)}}@keyframes fadeInRightBig{from{opacity:0;-webkit-transform:translate3d(2000px,0,0);transform:translate3d(2000px,0,0)}to{opacity:1;-webkit-transform:translate3d(0,0,0);transform:translate3d(0,0,0)}}.fadeInRightBig{-webkit-animation-name:fadeInRightBig;animation-name:fadeInRightBig}@-webkit-keyframes fadeInUp{from{opacity:0;-webkit-transform:translate3d(0,100%,0);transform:translate3d(0,100%,0)}to{opacity:1;-webkit-transform:translate3d(0,0,0);transform:translate3d(0,0,0)}}@keyframes fadeInUp{from{opacity:0;-webkit-transform:translate3d(0,100%,0);transform:translate3d(0,100%,0)}to{opacity:1;-webkit-transform:translate3d(0,0,0);transform:translate3d(0,0,0)}}.fadeInUp{-webkit-animation-name:fadeInUp;animation-name:fadeInUp}@-webkit-keyframes fadeInUpBig{from{opacity:0;-webkit-transform:translate3d(0,2000px,0);transform:translate3d(0,2000px,0)}to{opacity:1;-webkit-transform:translate3d(0,0,0);transform:translate3d(0,0,0)}}@keyframes fadeInUpBig{from{opacity:0;-webkit-transform:translate3d(0,2000px,0);transform:translate3d(0,2000px,0)}to{opacity:1;-webkit-transform:translate3d(0,0,0);transform:translate3d(0,0,0)}}.fadeInUpBig{-webkit-animation-name:fadeInUpBig;animation-name:fadeInUpBig}@-webkit-keyframes fadeOut{from{opacity:1}to{opacity:0}}@keyframes fadeOut{from{opacity:1}to{opacity:0}}.fadeOut{-webkit-animation-name:fadeOut;animation-name:fadeOut}@-webkit-keyframes fadeOutDown{from{opacity:1}to{opacity:0;-webkit-transform:translate3d(0,100%,0);transform:translate3d(0,100%,0)}}@keyframes fadeOutDown{from{opacity:1}to{opacity:0;-webkit-transform:translate3d(0,100%,0);transform:translate3d(0,100%,0)}}.fadeOutDown{-webkit-animation-name:fadeOutDown;animation-name:fadeOutDown}@-webkit-keyframes fadeOutDownBig{from{opacity:1}to{opacity:0;-webkit-transform:translate3d(0,2000px,0);transform:translate3d(0,2000px,0)}}@keyframes fadeOutDownBig{from{opacity:1}to{opacity:0;-webkit-transform:translate3d(0,2000px,0);transform:translate3d(0,2000px,0)}}.fadeOutDownBig{-webkit-animation-name:fadeOutDownBig;animation-name:fadeOutDownBig}@-webkit-keyframes fadeOutLeft{from{opacity:1}to{opacity:0;-webkit-transform:translate3d(-100%,0,0);transform:translate3d(-100%,0,0)}}@keyframes fadeOutLeft{from{opacity:1}to{opacity:0;-webkit-transform:translate3d(-100%,0,0);transform:translate3d(-100%,0,0)}}.fadeOutLeft{-webkit-animation-name:fadeOutLeft;animation-name:fadeOutLeft}@-webkit-keyframes fadeOutLeftBig{from{opacity:1}to{opacity:0;-webkit-transform:translate3d(-2000px,0,0);transform:translate3d(-2000px,0,0)}}@keyframes fadeOutLeftBig{from{opacity:1}to{opacity:0;-webkit-transform:translate3d(-2000px,0,0);transform:translate3d(-2000px,0,0)}}.fadeOutLeftBig{-webkit-animation-name:fadeOutLeftBig;animation-name:fadeOutLeftBig}@-webkit-keyframes fadeOutRight{from{opacity:1}to{opacity:0;-webkit-transform:translate3d(100%,0,0);transform:translate3d(100%,0,0)}}@keyframes fadeOutRight{from{opacity:1}to{opacity:0;-webkit-transform:translate3d(100%,0,0);transform:translate3d(100%,0,0)}}.fadeOutRight{-webkit-animation-name:fadeOutRight;animation-name:fadeOutRight}@-webkit-keyframes fadeOutRightBig{from{opacity:1}to{opacity:0;-webkit-transform:translate3d(2000px,0,0);transform:translate3d(2000px,0,0)}}@keyframes fadeOutRightBig{from{opacity:1}to{opacity:0;-webkit-transform:translate3d(2000px,0,0);transform:translate3d(2000px,0,0)}}.fadeOutRightBig{-webkit-animation-name:fadeOutRightBig;animation-name:fadeOutRightBig}@-webkit-keyframes fadeOutUp{from{opacity:1}to{opacity:0;-webkit-transform:translate3d(0,-100%,0);transform:translate3d(0,-100%,0)}}@keyframes fadeOutUp{from{opacity:1}to{opacity:0;-webkit-transform:translate3d(0,-100%,0);transform:translate3d(0,-100%,0)}}.fadeOutUp{-webkit-animation-name:fadeOutUp;animation-name:fadeOutUp}@-webkit-keyframes fadeOutUpBig{from{opacity:1}to{opacity:0;-webkit-transform:translate3d(0,-2000px,0);transform:translate3d(0,-2000px,0)}}@keyframes fadeOutUpBig{from{opacity:1}to{opacity:0;-webkit-transform:translate3d(0,-2000px,0);transform:translate3d(0,-2000px,0)}}.fadeOutUpBig{-webkit-animation-name:fadeOutUpBig;animation-name:fadeOutUpBig}@-webkit-keyframes flip{from{-webkit-transform:perspective(400px) scale3d(1,1,1) translate3d(0,0,0) rotate3d(0,1,0,-360deg);transform:perspective(400px) scale3d(1,1,1) translate3d(0,0,0) rotate3d(0,1,0,-360deg);-webkit-animation-timing-function:ease-out;animation-timing-function:ease-out}40%{-webkit-transform:perspective(400px) scale3d(1,1,1) translate3d(0,0,150px) rotate3d(0,1,0,-190deg);transform:perspective(400px) scale3d(1,1,1) translate3d(0,0,150px) rotate3d(0,1,0,-190deg);-webkit-animation-timing-function:ease-out;animation-timing-function:ease-out}50%{-webkit-transform:perspective(400px) scale3d(1,1,1) translate3d(0,0,150px) rotate3d(0,1,0,-170deg);transform:perspective(400px) scale3d(1,1,1) translate3d(0,0,150px) rotate3d(0,1,0,-170deg);-webkit-animation-timing-function:ease-in;animation-timing-function:ease-in}80%{-webkit-transform:perspective(400px) scale3d(.95,.95,.95) translate3d(0,0,0) rotate3d(0,1,0,0deg);transform:perspective(400px) scale3d(.95,.95,.95) translate3d(0,0,0) rotate3d(0,1,0,0deg);-webkit-animation-timing-function:ease-in;animation-timing-function:ease-in}to{-webkit-transform:perspective(400px) scale3d(1,1,1) translate3d(0,0,0) rotate3d(0,1,0,0deg);transform:perspective(400px) scale3d(1,1,1) translate3d(0,0,0) rotate3d(0,1,0,0deg);-webkit-animation-timing-function:ease-in;animation-timing-function:ease-in}}@keyframes flip{from{-webkit-transform:perspective(400px) scale3d(1,1,1) translate3d(0,0,0) rotate3d(0,1,0,-360deg);transform:perspective(400px) scale3d(1,1,1) translate3d(0,0,0) rotate3d(0,1,0,-360deg);-webkit-animation-timing-function:ease-out;animation-timing-function:ease-out}40%{-webkit-transform:perspective(400px) scale3d(1,1,1) translate3d(0,0,150px) rotate3d(0,1,0,-190deg);transform:perspective(400px) scale3d(1,1,1) translate3d(0,0,150px) rotate3d(0,1,0,-190deg);-webkit-animation-timing-function:ease-out;animation-timing-function:ease-out}50%{-webkit-transform:perspective(400px) scale3d(1,1,1) translate3d(0,0,150px) rotate3d(0,1,0,-170deg);transform:perspective(400px) scale3d(1,1,1) translate3d(0,0,150px) rotate3d(0,1,0,-170deg);-webkit-animation-timing-function:ease-in;animation-timing-function:ease-in}80%{-webkit-transform:perspective(400px) scale3d(.95,.95,.95) translate3d(0,0,0) rotate3d(0,1,0,0deg);transform:perspective(400px) scale3d(.95,.95,.95) translate3d(0,0,0) rotate3d(0,1,0,0deg);-webkit-animation-timing-function:ease-in;animation-timing-function:ease-in}to{-webkit-transform:perspective(400px) scale3d(1,1,1) translate3d(0,0,0) rotate3d(0,1,0,0deg);transform:perspective(400px) scale3d(1,1,1) translate3d(0,0,0) rotate3d(0,1,0,0deg);-webkit-animation-timing-function:ease-in;animation-timing-function:ease-in}}.animated.flip{-webkit-backface-visibility:visible;backface-visibility:visible;-webkit-animation-name:flip;animation-name:flip}@-webkit-keyframes flipInX{from{-webkit-transform:perspective(400px) rotate3d(1,0,0,90deg);transform:perspective(400px) rotate3d(1,0,0,90deg);-webkit-animation-timing-function:ease-in;animation-timing-function:ease-in;opacity:0}40%{-webkit-transform:perspective(400px) rotate3d(1,0,0,-20deg);transform:perspective(400px) rotate3d(1,0,0,-20deg);-webkit-animation-timing-function:ease-in;animation-timing-function:ease-in}60%{-webkit-transform:perspective(400px) rotate3d(1,0,0,10deg);transform:perspective(400px) rotate3d(1,0,0,10deg);opacity:1}80%{-webkit-transform:perspective(400px) rotate3d(1,0,0,-5deg);transform:perspective(400px) rotate3d(1,0,0,-5deg)}to{-webkit-transform:perspective(400px);transform:perspective(400px)}}@keyframes flipInX{from{-webkit-transform:perspective(400px) rotate3d(1,0,0,90deg);transform:perspective(400px) rotate3d(1,0,0,90deg);-webkit-animation-timing-function:ease-in;animation-timing-function:ease-in;opacity:0}40%{-webkit-transform:perspective(400px) rotate3d(1,0,0,-20deg);transform:perspective(400px) rotate3d(1,0,0,-20deg);-webkit-animation-timing-function:ease-in;animation-timing-function:ease-in}60%{-webkit-transform:perspective(400px) rotate3d(1,0,0,10deg);transform:perspective(400px) rotate3d(1,0,0,10deg);opacity:1}80%{-webkit-transform:perspective(400px) rotate3d(1,0,0,-5deg);transform:perspective(400px) rotate3d(1,0,0,-5deg)}to{-webkit-transform:perspective(400px);transform:perspective(400px)}}.flipInX{-webkit-backface-visibility:visible!important;backface-visibility:visible!important;-webkit-animation-name:flipInX;animation-name:flipInX}@-webkit-keyframes flipInY{from{-webkit-transform:perspective(400px) rotate3d(0,1,0,90deg);transform:perspective(400px) rotate3d(0,1,0,90deg);-webkit-animation-timing-function:ease-in;animation-timing-function:ease-in;opacity:0}40%{-webkit-transform:perspective(400px) rotate3d(0,1,0,-20deg);transform:perspective(400px) rotate3d(0,1,0,-20deg);-webkit-animation-timing-function:ease-in;animation-timing-function:ease-in}60%{-webkit-transform:perspective(400px) rotate3d(0,1,0,10deg);transform:perspective(400px) rotate3d(0,1,0,10deg);opacity:1}80%{-webkit-transform:perspective(400px) rotate3d(0,1,0,-5deg);transform:perspective(400px) rotate3d(0,1,0,-5deg)}to{-webkit-transform:perspective(400px);transform:perspective(400px)}}@keyframes flipInY{from{-webkit-transform:perspective(400px) rotate3d(0,1,0,90deg);transform:perspective(400px) rotate3d(0,1,0,90deg);-webkit-animation-timing-function:ease-in;animation-timing-function:ease-in;opacity:0}40%{-webkit-transform:perspective(400px) rotate3d(0,1,0,-20deg);transform:perspective(400px) rotate3d(0,1,0,-20deg);-webkit-animation-timing-function:ease-in;animation-timing-function:ease-in}60%{-webkit-transform:perspective(400px) rotate3d(0,1,0,10deg);transform:perspective(400px) rotate3d(0,1,0,10deg);opacity:1}80%{-webkit-transform:perspective(400px) rotate3d(0,1,0,-5deg);transform:perspective(400px) rotate3d(0,1,0,-5deg)}to{-webkit-transform:perspective(400px);transform:perspective(400px)}}.flipInY{-webkit-backface-visibility:visible!important;backface-visibility:visible!important;-webkit-animation-name:flipInY;animation-name:flipInY}@-webkit-keyframes flipOutX{from{-webkit-transform:perspective(400px);transform:perspective(400px)}30%{-webkit-transform:perspective(400px) rotate3d(1,0,0,-20deg);transform:perspective(400px) rotate3d(1,0,0,-20deg);opacity:1}to{-webkit-transform:perspective(400px) rotate3d(1,0,0,90deg);transform:perspective(400px) rotate3d(1,0,0,90deg);opacity:0}}@keyframes flipOutX{from{-webkit-transform:perspective(400px);transform:perspective(400px)}30%{-webkit-transform:perspective(400px) rotate3d(1,0,0,-20deg);transform:perspective(400px) rotate3d(1,0,0,-20deg);opacity:1}to{-webkit-transform:perspective(400px) rotate3d(1,0,0,90deg);transform:perspective(400px) rotate3d(1,0,0,90deg);opacity:0}}.flipOutX{-webkit-animation-duration:.75s;animation-duration:.75s;-webkit-animation-name:flipOutX;animation-name:flipOutX;-webkit-backface-visibility:visible!important;backface-visibility:visible!important}@-webkit-keyframes flipOutY{from{-webkit-transform:perspective(400px);transform:perspective(400px)}30%{-webkit-transform:perspective(400px) rotate3d(0,1,0,-15deg);transform:perspective(400px) rotate3d(0,1,0,-15deg);opacity:1}to{-webkit-transform:perspective(400px) rotate3d(0,1,0,90deg);transform:perspective(400px) rotate3d(0,1,0,90deg);opacity:0}}@keyframes flipOutY{from{-webkit-transform:perspective(400px);transform:perspective(400px)}30%{-webkit-transform:perspective(400px) rotate3d(0,1,0,-15deg);transform:perspective(400px) rotate3d(0,1,0,-15deg);opacity:1}to{-webkit-transform:perspective(400px) rotate3d(0,1,0,90deg);transform:perspective(400px) rotate3d(0,1,0,90deg);opacity:0}}.flipOutY{-webkit-animation-duration:.75s;animation-duration:.75s;-webkit-backface-visibility:visible!important;backface-visibility:visible!important;-webkit-animation-name:flipOutY;animation-name:flipOutY}@-webkit-keyframes lightSpeedIn{from{-webkit-transform:translate3d(100%,0,0) skewX(-30deg);transform:translate3d(100%,0,0) skewX(-30deg);opacity:0}60%{-webkit-transform:skewX(20deg);transform:skewX(20deg);opacity:1}80%{-webkit-transform:skewX(-5deg);transform:skewX(-5deg)}to{-webkit-transform:translate3d(0,0,0);transform:translate3d(0,0,0)}}@keyframes lightSpeedIn{from{-webkit-transform:translate3d(100%,0,0) skewX(-30deg);transform:translate3d(100%,0,0) skewX(-30deg);opacity:0}60%{-webkit-transform:skewX(20deg);transform:skewX(20deg);opacity:1}80%{-webkit-transform:skewX(-5deg);transform:skewX(-5deg)}to{-webkit-transform:translate3d(0,0,0);transform:translate3d(0,0,0)}}.lightSpeedIn{-webkit-animation-name:lightSpeedIn;animation-name:lightSpeedIn;-webkit-animation-timing-function:ease-out;animation-timing-function:ease-out}@-webkit-keyframes lightSpeedOut{from{opacity:1}to{-webkit-transform:translate3d(100%,0,0) skewX(30deg);transform:translate3d(100%,0,0) skewX(30deg);opacity:0}}@keyframes lightSpeedOut{from{opacity:1}to{-webkit-transform:translate3d(100%,0,0) skewX(30deg);transform:translate3d(100%,0,0) skewX(30deg);opacity:0}}.lightSpeedOut{-webkit-animation-name:lightSpeedOut;animation-name:lightSpeedOut;-webkit-animation-timing-function:ease-in;animation-timing-function:ease-in}@-webkit-keyframes rotateIn{from{-webkit-transform-origin:center;transform-origin:center;-webkit-transform:rotate3d(0,0,1,-200deg);transform:rotate3d(0,0,1,-200deg);opacity:0}to{-webkit-transform-origin:center;transform-origin:center;-webkit-transform:translate3d(0,0,0);transform:translate3d(0,0,0);opacity:1}}@keyframes rotateIn{from{-webkit-transform-origin:center;transform-origin:center;-webkit-transform:rotate3d(0,0,1,-200deg);transform:rotate3d(0,0,1,-200deg);opacity:0}to{-webkit-transform-origin:center;transform-origin:center;-webkit-transform:translate3d(0,0,0);transform:translate3d(0,0,0);opacity:1}}.rotateIn{-webkit-animation-name:rotateIn;animation-name:rotateIn}@-webkit-keyframes rotateInDownLeft{from{-webkit-transform-origin:left bottom;transform-origin:left bottom;-webkit-transform:rotate3d(0,0,1,-45deg);transform:rotate3d(0,0,1,-45deg);opacity:0}to{-webkit-transform-origin:left bottom;transform-origin:left bottom;-webkit-transform:translate3d(0,0,0);transform:translate3d(0,0,0);opacity:1}}@keyframes rotateInDownLeft{from{-webkit-transform-origin:left bottom;transform-origin:left bottom;-webkit-transform:rotate3d(0,0,1,-45deg);transform:rotate3d(0,0,1,-45deg);opacity:0}to{-webkit-transform-origin:left bottom;transform-origin:left bottom;-webkit-transform:translate3d(0,0,0);transform:translate3d(0,0,0);opacity:1}}.rotateInDownLeft{-webkit-animation-name:rotateInDownLeft;animation-name:rotateInDownLeft}@-webkit-keyframes rotateInDownRight{from{-webkit-transform-origin:right bottom;transform-origin:right bottom;-webkit-transform:rotate3d(0,0,1,45deg);transform:rotate3d(0,0,1,45deg);opacity:0}to{-webkit-transform-origin:right bottom;transform-origin:right bottom;-webkit-transform:translate3d(0,0,0);transform:translate3d(0,0,0);opacity:1}}@keyframes rotateInDownRight{from{-webkit-transform-origin:right bottom;transform-origin:right bottom;-webkit-transform:rotate3d(0,0,1,45deg);transform:rotate3d(0,0,1,45deg);opacity:0}to{-webkit-transform-origin:right bottom;transform-origin:right bottom;-webkit-transform:translate3d(0,0,0);transform:translate3d(0,0,0);opacity:1}}.rotateInDownRight{-webkit-animation-name:rotateInDownRight;animation-name:rotateInDownRight}@-webkit-keyframes rotateInUpLeft{from{-webkit-transform-origin:left bottom;transform-origin:left bottom;-webkit-transform:rotate3d(0,0,1,45deg);transform:rotate3d(0,0,1,45deg);opacity:0}to{-webkit-transform-origin:left bottom;transform-origin:left bottom;-webkit-transform:translate3d(0,0,0);transform:translate3d(0,0,0);opacity:1}}@keyframes rotateInUpLeft{from{-webkit-transform-origin:left bottom;transform-origin:left bottom;-webkit-transform:rotate3d(0,0,1,45deg);transform:rotate3d(0,0,1,45deg);opacity:0}to{-webkit-transform-origin:left bottom;transform-origin:left bottom;-webkit-transform:translate3d(0,0,0);transform:translate3d(0,0,0);opacity:1}}.rotateInUpLeft{-webkit-animation-name:rotateInUpLeft;animation-name:rotateInUpLeft}@-webkit-keyframes rotateInUpRight{from{-webkit-transform-origin:right bottom;transform-origin:right bottom;-webkit-transform:rotate3d(0,0,1,-90deg);transform:rotate3d(0,0,1,-90deg);opacity:0}to{-webkit-transform-origin:right bottom;transform-origin:right bottom;-webkit-transform:translate3d(0,0,0);transform:translate3d(0,0,0);opacity:1}}@keyframes rotateInUpRight{from{-webkit-transform-origin:right bottom;transform-origin:right bottom;-webkit-transform:rotate3d(0,0,1,-90deg);transform:rotate3d(0,0,1,-90deg);opacity:0}to{-webkit-transform-origin:right bottom;transform-origin:right bottom;-webkit-transform:translate3d(0,0,0);transform:translate3d(0,0,0);opacity:1}}.rotateInUpRight{-webkit-animation-name:rotateInUpRight;animation-name:rotateInUpRight}@-webkit-keyframes rotateOut{from{-webkit-transform-origin:center;transform-origin:center;opacity:1}to{-webkit-transform-origin:center;transform-origin:center;-webkit-transform:rotate3d(0,0,1,200deg);transform:rotate3d(0,0,1,200deg);opacity:0}}@keyframes rotateOut{from{-webkit-transform-origin:center;transform-origin:center;opacity:1}to{-webkit-transform-origin:center;transform-origin:center;-webkit-transform:rotate3d(0,0,1,200deg);transform:rotate3d(0,0,1,200deg);opacity:0}}.rotateOut{-webkit-animation-name:rotateOut;animation-name:rotateOut}@-webkit-keyframes rotateOutDownLeft{from{-webkit-transform-origin:left bottom;transform-origin:left bottom;opacity:1}to{-webkit-transform-origin:left bottom;transform-origin:left bottom;-webkit-transform:rotate3d(0,0,1,45deg);transform:rotate3d(0,0,1,45deg);opacity:0}}@keyframes rotateOutDownLeft{from{-webkit-transform-origin:left bottom;transform-origin:left bottom;opacity:1}to{-webkit-transform-origin:left bottom;transform-origin:left bottom;-webkit-transform:rotate3d(0,0,1,45deg);transform:rotate3d(0,0,1,45deg);opacity:0}}.rotateOutDownLeft{-webkit-animation-name:rotateOutDownLeft;animation-name:rotateOutDownLeft}@-webkit-keyframes rotateOutDownRight{from{-webkit-transform-origin:right bottom;transform-origin:right bottom;opacity:1}to{-webkit-transform-origin:right bottom;transform-origin:right bottom;-webkit-transform:rotate3d(0,0,1,-45deg);transform:rotate3d(0,0,1,-45deg);opacity:0}}@keyframes rotateOutDownRight{from{-webkit-transform-origin:right bottom;transform-origin:right bottom;opacity:1}to{-webkit-transform-origin:right bottom;transform-origin:right bottom;-webkit-transform:rotate3d(0,0,1,-45deg);transform:rotate3d(0,0,1,-45deg);opacity:0}}.rotateOutDownRight{-webkit-animation-name:rotateOutDownRight;animation-name:rotateOutDownRight}@-webkit-keyframes rotateOutUpLeft{from{-webkit-transform-origin:left bottom;transform-origin:left bottom;opacity:1}to{-webkit-transform-origin:left bottom;transform-origin:left bottom;-webkit-transform:rotate3d(0,0,1,-45deg);transform:rotate3d(0,0,1,-45deg);opacity:0}}@keyframes rotateOutUpLeft{from{-webkit-transform-origin:left bottom;transform-origin:left bottom;opacity:1}to{-webkit-transform-origin:left bottom;transform-origin:left bottom;-webkit-transform:rotate3d(0,0,1,-45deg);transform:rotate3d(0,0,1,-45deg);opacity:0}}.rotateOutUpLeft{-webkit-animation-name:rotateOutUpLeft;animation-name:rotateOutUpLeft}@-webkit-keyframes rotateOutUpRight{from{-webkit-transform-origin:right bottom;transform-origin:right bottom;opacity:1}to{-webkit-transform-origin:right bottom;transform-origin:right bottom;-webkit-transform:rotate3d(0,0,1,90deg);transform:rotate3d(0,0,1,90deg);opacity:0}}@keyframes rotateOutUpRight{from{-webkit-transform-origin:right bottom;transform-origin:right bottom;opacity:1}to{-webkit-transform-origin:right bottom;transform-origin:right bottom;-webkit-transform:rotate3d(0,0,1,90deg);transform:rotate3d(0,0,1,90deg);opacity:0}}.rotateOutUpRight{-webkit-animation-name:rotateOutUpRight;animation-name:rotateOutUpRight}@-webkit-keyframes hinge{0%{-webkit-transform-origin:top left;transform-origin:top left;-webkit-animation-timing-function:ease-in-out;animation-timing-function:ease-in-out}20%,60%{-webkit-transform:rotate3d(0,0,1,80deg);transform:rotate3d(0,0,1,80deg);-webkit-transform-origin:top left;transform-origin:top left;-webkit-animation-timing-function:ease-in-out;animation-timing-function:ease-in-out}40%,80%{-webkit-transform:rotate3d(0,0,1,60deg);transform:rotate3d(0,0,1,60deg);-webkit-transform-origin:top left;transform-origin:top left;-webkit-animation-timing-function:ease-in-out;animation-timing-function:ease-in-out;opacity:1}to{-webkit-transform:translate3d(0,700px,0);transform:translate3d(0,700px,0);opacity:0}}@keyframes hinge{0%{-webkit-transform-origin:top left;transform-origin:top left;-webkit-animation-timing-function:ease-in-out;animation-timing-function:ease-in-out}20%,60%{-webkit-transform:rotate3d(0,0,1,80deg);transform:rotate3d(0,0,1,80deg);-webkit-transform-origin:top left;transform-origin:top left;-webkit-animation-timing-function:ease-in-out;animation-timing-function:ease-in-out}40%,80%{-webkit-transform:rotate3d(0,0,1,60deg);transform:rotate3d(0,0,1,60deg);-webkit-transform-origin:top left;transform-origin:top left;-webkit-animation-timing-function:ease-in-out;animation-timing-function:ease-in-out;opacity:1}to{-webkit-transform:translate3d(0,700px,0);transform:translate3d(0,700px,0);opacity:0}}.hinge{-webkit-animation-duration:2s;animation-duration:2s;-webkit-animation-name:hinge;animation-name:hinge}@-webkit-keyframes jackInTheBox{from{opacity:0;-webkit-transform:scale(.1) rotate(30deg);transform:scale(.1) rotate(30deg);-webkit-transform-origin:center bottom;transform-origin:center bottom}50%{-webkit-transform:rotate(-10deg);transform:rotate(-10deg)}70%{-webkit-transform:rotate(3deg);transform:rotate(3deg)}to{opacity:1;-webkit-transform:scale(1);transform:scale(1)}}@keyframes jackInTheBox{from{opacity:0;-webkit-transform:scale(.1) rotate(30deg);transform:scale(.1) rotate(30deg);-webkit-transform-origin:center bottom;transform-origin:center bottom}50%{-webkit-transform:rotate(-10deg);transform:rotate(-10deg)}70%{-webkit-transform:rotate(3deg);transform:rotate(3deg)}to{opacity:1;-webkit-transform:scale(1);transform:scale(1)}}.jackInTheBox{-webkit-animation-name:jackInTheBox;animation-name:jackInTheBox}@-webkit-keyframes rollIn{from{opacity:0;-webkit-transform:translate3d(-100%,0,0) rotate3d(0,0,1,-120deg);transform:translate3d(-100%,0,0) rotate3d(0,0,1,-120deg)}to{opacity:1;-webkit-transform:translate3d(0,0,0);transform:translate3d(0,0,0)}}@keyframes rollIn{from{opacity:0;-webkit-transform:translate3d(-100%,0,0) rotate3d(0,0,1,-120deg);transform:translate3d(-100%,0,0) rotate3d(0,0,1,-120deg)}to{opacity:1;-webkit-transform:translate3d(0,0,0);transform:translate3d(0,0,0)}}.rollIn{-webkit-animation-name:rollIn;animation-name:rollIn}@-webkit-keyframes rollOut{from{opacity:1}to{opacity:0;-webkit-transform:translate3d(100%,0,0) rotate3d(0,0,1,120deg);transform:translate3d(100%,0,0) rotate3d(0,0,1,120deg)}}@keyframes rollOut{from{opacity:1}to{opacity:0;-webkit-transform:translate3d(100%,0,0) rotate3d(0,0,1,120deg);transform:translate3d(100%,0,0) rotate3d(0,0,1,120deg)}}.rollOut{-webkit-animation-name:rollOut;animation-name:rollOut}@-webkit-keyframes zoomIn{from{opacity:0;-webkit-transform:scale3d(.3,.3,.3);transform:scale3d(.3,.3,.3)}50%{opacity:1}}@keyframes zoomIn{from{opacity:0;-webkit-transform:scale3d(.3,.3,.3);transform:scale3d(.3,.3,.3)}50%{opacity:1}}.zoomIn{-webkit-animation-name:zoomIn;animation-name:zoomIn}@-webkit-keyframes zoomInDown{from{opacity:0;-webkit-transform:scale3d(.1,.1,.1) translate3d(0,-1000px,0);transform:scale3d(.1,.1,.1) translate3d(0,-1000px,0);-webkit-animation-timing-function:cubic-bezier(.55,.055,.675,.19);animation-timing-function:cubic-bezier(.55,.055,.675,.19)}60%{opacity:1;-webkit-transform:scale3d(.475,.475,.475) translate3d(0,60px,0);transform:scale3d(.475,.475,.475) translate3d(0,60px,0);-webkit-animation-timing-function:cubic-bezier(.175,.885,.32,1);animation-timing-function:cubic-bezier(.175,.885,.32,1)}}@keyframes zoomInDown{from{opacity:0;-webkit-transform:scale3d(.1,.1,.1) translate3d(0,-1000px,0);transform:scale3d(.1,.1,.1) translate3d(0,-1000px,0);-webkit-animation-timing-function:cubic-bezier(.55,.055,.675,.19);animation-timing-function:cubic-bezier(.55,.055,.675,.19)}60%{opacity:1;-webkit-transform:scale3d(.475,.475,.475) translate3d(0,60px,0);transform:scale3d(.475,.475,.475) translate3d(0,60px,0);-webkit-animation-timing-function:cubic-bezier(.175,.885,.32,1);animation-timing-function:cubic-bezier(.175,.885,.32,1)}}.zoomInDown{-webkit-animation-name:zoomInDown;animation-name:zoomInDown}@-webkit-keyframes zoomInLeft{from{opacity:0;-webkit-transform:scale3d(.1,.1,.1) translate3d(-1000px,0,0);transform:scale3d(.1,.1,.1) translate3d(-1000px,0,0);-webkit-animation-timing-function:cubic-bezier(.55,.055,.675,.19);animation-timing-function:cubic-bezier(.55,.055,.675,.19)}60%{opacity:1;-webkit-transform:scale3d(.475,.475,.475) translate3d(10px,0,0);transform:scale3d(.475,.475,.475) translate3d(10px,0,0);-webkit-animation-timing-function:cubic-bezier(.175,.885,.32,1);animation-timing-function:cubic-bezier(.175,.885,.32,1)}}@keyframes zoomInLeft{from{opacity:0;-webkit-transform:scale3d(.1,.1,.1) translate3d(-1000px,0,0);transform:scale3d(.1,.1,.1) translate3d(-1000px,0,0);-webkit-animation-timing-function:cubic-bezier(.55,.055,.675,.19);animation-timing-function:cubic-bezier(.55,.055,.675,.19)}60%{opacity:1;-webkit-transform:scale3d(.475,.475,.475) translate3d(10px,0,0);transform:scale3d(.475,.475,.475) translate3d(10px,0,0);-webkit-animation-timing-function:cubic-bezier(.175,.885,.32,1);animation-timing-function:cubic-bezier(.175,.885,.32,1)}}.zoomInLeft{-webkit-animation-name:zoomInLeft;animation-name:zoomInLeft}@-webkit-keyframes zoomInRight{from{opacity:0;-webkit-transform:scale3d(.1,.1,.1) translate3d(1000px,0,0);transform:scale3d(.1,.1,.1) translate3d(1000px,0,0);-webkit-animation-timing-function:cubic-bezier(.55,.055,.675,.19);animation-timing-function:cubic-bezier(.55,.055,.675,.19)}60%{opacity:1;-webkit-transform:scale3d(.475,.475,.475) translate3d(-10px,0,0);transform:scale3d(.475,.475,.475) translate3d(-10px,0,0);-webkit-animation-timing-function:cubic-bezier(.175,.885,.32,1);animation-timing-function:cubic-bezier(.175,.885,.32,1)}}@keyframes zoomInRight{from{opacity:0;-webkit-transform:scale3d(.1,.1,.1) translate3d(1000px,0,0);transform:scale3d(.1,.1,.1) translate3d(1000px,0,0);-webkit-animation-timing-function:cubic-bezier(.55,.055,.675,.19);animation-timing-function:cubic-bezier(.55,.055,.675,.19)}60%{opacity:1;-webkit-transform:scale3d(.475,.475,.475) translate3d(-10px,0,0);transform:scale3d(.475,.475,.475) translate3d(-10px,0,0);-webkit-animation-timing-function:cubic-bezier(.175,.885,.32,1);animation-timing-function:cubic-bezier(.175,.885,.32,1)}}.zoomInRight{-webkit-animation-name:zoomInRight;animation-name:zoomInRight}@-webkit-keyframes zoomInUp{from{opacity:0;-webkit-transform:scale3d(.1,.1,.1) translate3d(0,1000px,0);transform:scale3d(.1,.1,.1) translate3d(0,1000px,0);-webkit-animation-timing-function:cubic-bezier(.55,.055,.675,.19);animation-timing-function:cubic-bezier(.55,.055,.675,.19)}60%{opacity:1;-webkit-transform:scale3d(.475,.475,.475) translate3d(0,-60px,0);transform:scale3d(.475,.475,.475) translate3d(0,-60px,0);-webkit-animation-timing-function:cubic-bezier(.175,.885,.32,1);animation-timing-function:cubic-bezier(.175,.885,.32,1)}}@keyframes zoomInUp{from{opacity:0;-webkit-transform:scale3d(.1,.1,.1) translate3d(0,1000px,0);transform:scale3d(.1,.1,.1) translate3d(0,1000px,0);-webkit-animation-timing-function:cubic-bezier(.55,.055,.675,.19);animation-timing-function:cubic-bezier(.55,.055,.675,.19)}60%{opacity:1;-webkit-transform:scale3d(.475,.475,.475) translate3d(0,-60px,0);transform:scale3d(.475,.475,.475) translate3d(0,-60px,0);-webkit-animation-timing-function:cubic-bezier(.175,.885,.32,1);animation-timing-function:cubic-bezier(.175,.885,.32,1)}}.zoomInUp{-webkit-animation-name:zoomInUp;animation-name:zoomInUp}@-webkit-keyframes zoomOut{from{opacity:1}50%{opacity:0;-webkit-transform:scale3d(.3,.3,.3);transform:scale3d(.3,.3,.3)}to{opacity:0}}@keyframes zoomOut{from{opacity:1}50%{opacity:0;-webkit-transform:scale3d(.3,.3,.3);transform:scale3d(.3,.3,.3)}to{opacity:0}}.zoomOut{-webkit-animation-name:zoomOut;animation-name:zoomOut}@-webkit-keyframes zoomOutDown{40%{opacity:1;-webkit-transform:scale3d(.475,.475,.475) translate3d(0,-60px,0);transform:scale3d(.475,.475,.475) translate3d(0,-60px,0);-webkit-animation-timing-function:cubic-bezier(.55,.055,.675,.19);animation-timing-function:cubic-bezier(.55,.055,.675,.19)}to{opacity:0;-webkit-transform:scale3d(.1,.1,.1) translate3d(0,2000px,0);transform:scale3d(.1,.1,.1) translate3d(0,2000px,0);-webkit-transform-origin:center bottom;transform-origin:center bottom;-webkit-animation-timing-function:cubic-bezier(.175,.885,.32,1);animation-timing-function:cubic-bezier(.175,.885,.32,1)}}@keyframes zoomOutDown{40%{opacity:1;-webkit-transform:scale3d(.475,.475,.475) translate3d(0,-60px,0);transform:scale3d(.475,.475,.475) translate3d(0,-60px,0);-webkit-animation-timing-function:cubic-bezier(.55,.055,.675,.19);animation-timing-function:cubic-bezier(.55,.055,.675,.19)}to{opacity:0;-webkit-transform:scale3d(.1,.1,.1) translate3d(0,2000px,0);transform:scale3d(.1,.1,.1) translate3d(0,2000px,0);-webkit-transform-origin:center bottom;transform-origin:center bottom;-webkit-animation-timing-function:cubic-bezier(.175,.885,.32,1);animation-timing-function:cubic-bezier(.175,.885,.32,1)}}.zoomOutDown{-webkit-animation-name:zoomOutDown;animation-name:zoomOutDown}@-webkit-keyframes zoomOutLeft{40%{opacity:1;-webkit-transform:scale3d(.475,.475,.475) translate3d(42px,0,0);transform:scale3d(.475,.475,.475) translate3d(42px,0,0)}to{opacity:0;-webkit-transform:scale(.1) translate3d(-2000px,0,0);transform:scale(.1) translate3d(-2000px,0,0);-webkit-transform-origin:left center;transform-origin:left center}}@keyframes zoomOutLeft{40%{opacity:1;-webkit-transform:scale3d(.475,.475,.475) translate3d(42px,0,0);transform:scale3d(.475,.475,.475) translate3d(42px,0,0)}to{opacity:0;-webkit-transform:scale(.1) translate3d(-2000px,0,0);transform:scale(.1) translate3d(-2000px,0,0);-webkit-transform-origin:left center;transform-origin:left center}}.zoomOutLeft{-webkit-animation-name:zoomOutLeft;animation-name:zoomOutLeft}@-webkit-keyframes zoomOutRight{40%{opacity:1;-webkit-transform:scale3d(.475,.475,.475) translate3d(-42px,0,0);transform:scale3d(.475,.475,.475) translate3d(-42px,0,0)}to{opacity:0;-webkit-transform:scale(.1) translate3d(2000px,0,0);transform:scale(.1) translate3d(2000px,0,0);-webkit-transform-origin:right center;transform-origin:right center}}@keyframes zoomOutRight{40%{opacity:1;-webkit-transform:scale3d(.475,.475,.475) translate3d(-42px,0,0);transform:scale3d(.475,.475,.475) translate3d(-42px,0,0)}to{opacity:0;-webkit-transform:scale(.1) translate3d(2000px,0,0);transform:scale(.1) translate3d(2000px,0,0);-webkit-transform-origin:right center;transform-origin:right center}}.zoomOutRight{-webkit-animation-name:zoomOutRight;animation-name:zoomOutRight}@-webkit-keyframes zoomOutUp{40%{opacity:1;-webkit-transform:scale3d(.475,.475,.475) translate3d(0,60px,0);transform:scale3d(.475,.475,.475) translate3d(0,60px,0);-webkit-animation-timing-function:cubic-bezier(.55,.055,.675,.19);animation-timing-function:cubic-bezier(.55,.055,.675,.19)}to{opacity:0;-webkit-transform:scale3d(.1,.1,.1) translate3d(0,-2000px,0);transform:scale3d(.1,.1,.1) translate3d(0,-2000px,0);-webkit-transform-origin:center bottom;transform-origin:center bottom;-webkit-animation-timing-function:cubic-bezier(.175,.885,.32,1);animation-timing-function:cubic-bezier(.175,.885,.32,1)}}@keyframes zoomOutUp{40%{opacity:1;-webkit-transform:scale3d(.475,.475,.475) translate3d(0,60px,0);transform:scale3d(.475,.475,.475) translate3d(0,60px,0);-webkit-animation-timing-function:cubic-bezier(.55,.055,.675,.19);animation-timing-function:cubic-bezier(.55,.055,.675,.19)}to{opacity:0;-webkit-transform:scale3d(.1,.1,.1) translate3d(0,-2000px,0);transform:scale3d(.1,.1,.1) translate3d(0,-2000px,0);-webkit-transform-origin:center bottom;transform-origin:center bottom;-webkit-animation-timing-function:cubic-bezier(.175,.885,.32,1);animation-timing-function:cubic-bezier(.175,.885,.32,1)}}.zoomOutUp{-webkit-animation-name:zoomOutUp;animation-name:zoomOutUp}@-webkit-keyframes slideInDown{from{-webkit-transform:translate3d(0,-100%,0);transform:translate3d(0,-100%,0);visibility:visible}to{-webkit-transform:translate3d(0,0,0);transform:translate3d(0,0,0)}}@keyframes slideInDown{from{-webkit-transform:translate3d(0,-100%,0);transform:translate3d(0,-100%,0);visibility:visible}to{-webkit-transform:translate3d(0,0,0);transform:translate3d(0,0,0)}}.slideInDown{-webkit-animation-name:slideInDown;animation-name:slideInDown}@-webkit-keyframes slideInLeft{from{-webkit-transform:translate3d(-100%,0,0);transform:translate3d(-100%,0,0);visibility:visible}to{-webkit-transform:translate3d(0,0,0);transform:translate3d(0,0,0)}}@keyframes slideInLeft{from{-webkit-transform:translate3d(-100%,0,0);transform:translate3d(-100%,0,0);visibility:visible}to{-webkit-transform:translate3d(0,0,0);transform:translate3d(0,0,0)}}.slideInLeft{-webkit-animation-name:slideInLeft;animation-name:slideInLeft}@-webkit-keyframes slideInRight{from{-webkit-transform:translate3d(100%,0,0);transform:translate3d(100%,0,0);visibility:visible}to{-webkit-transform:translate3d(0,0,0);transform:translate3d(0,0,0)}}@keyframes slideInRight{from{-webkit-transform:translate3d(100%,0,0);transform:translate3d(100%,0,0);visibility:visible}to{-webkit-transform:translate3d(0,0,0);transform:translate3d(0,0,0)}}.slideInRight{-webkit-animation-name:slideInRight;animation-name:slideInRight}@-webkit-keyframes slideInUp{from{-webkit-transform:translate3d(0,100%,0);transform:translate3d(0,100%,0);visibility:visible}to{-webkit-transform:translate3d(0,0,0);transform:translate3d(0,0,0)}}@keyframes slideInUp{from{-webkit-transform:translate3d(0,100%,0);transform:translate3d(0,100%,0);visibility:visible}to{-webkit-transform:translate3d(0,0,0);transform:translate3d(0,0,0)}}.slideInUp{-webkit-animation-name:slideInUp;animation-name:slideInUp}@-webkit-keyframes slideOutDown{from{-webkit-transform:translate3d(0,0,0);transform:translate3d(0,0,0)}to{visibility:hidden;-webkit-transform:translate3d(0,100%,0);transform:translate3d(0,100%,0)}}@keyframes slideOutDown{from{-webkit-transform:translate3d(0,0,0);transform:translate3d(0,0,0)}to{visibility:hidden;-webkit-transform:translate3d(0,100%,0);transform:translate3d(0,100%,0)}}.slideOutDown{-webkit-animation-name:slideOutDown;animation-name:slideOutDown}@-webkit-keyframes slideOutLeft{from{-webkit-transform:translate3d(0,0,0);transform:translate3d(0,0,0)}to{visibility:hidden;-webkit-transform:translate3d(-100%,0,0);transform:translate3d(-100%,0,0)}}@keyframes slideOutLeft{from{-webkit-transform:translate3d(0,0,0);transform:translate3d(0,0,0)}to{visibility:hidden;-webkit-transform:translate3d(-100%,0,0);transform:translate3d(-100%,0,0)}}.slideOutLeft{-webkit-animation-name:slideOutLeft;animation-name:slideOutLeft}@-webkit-keyframes slideOutRight{from{-webkit-transform:translate3d(0,0,0);transform:translate3d(0,0,0)}to{visibility:hidden;-webkit-transform:translate3d(100%,0,0);transform:translate3d(100%,0,0)}}@keyframes slideOutRight{from{-webkit-transform:translate3d(0,0,0);transform:translate3d(0,0,0)}to{visibility:hidden;-webkit-transform:translate3d(100%,0,0);transform:translate3d(100%,0,0)}}.slideOutRight{-webkit-animation-name:slideOutRight;animation-name:slideOutRight}@-webkit-keyframes slideOutUp{from{-webkit-transform:translate3d(0,0,0);transform:translate3d(0,0,0)}to{visibility:hidden;-webkit-transform:translate3d(0,-100%,0);transform:translate3d(0,-100%,0)}}@keyframes slideOutUp{from{-webkit-transform:translate3d(0,0,0);transform:translate3d(0,0,0)}to{visibility:hidden;-webkit-transform:translate3d(0,-100%,0);transform:translate3d(0,-100%,0)}}.slideOutUp{-webkit-animation-name:slideOutUp;animation-name:slideOutUp}.animated{-webkit-animation-duration:1s;animation-duration:1s;-webkit-animation-fill-mode:both;animation-fill-mode:both}.animated.infinite{-webkit-animation-iteration-count:infinite;animation-iteration-count:infinite}.animated.delay-1s{-webkit-animation-delay:1s;animation-delay:1s}.animated.delay-2s{-webkit-animation-delay:2s;animation-delay:2s}.animated.delay-3s{-webkit-animation-delay:3s;animation-delay:3s}.animated.delay-4s{-webkit-animation-delay:4s;animation-delay:4s}.animated.delay-5s{-webkit-animation-delay:5s;animation-delay:5s}.animated.fast{-webkit-animation-duration:.8s;animation-duration:.8s}.animated.faster{-webkit-animation-duration:.5s;animation-duration:.5s}.animated.slow{-webkit-animation-duration:2s;animation-duration:2s}.animated.slower{-webkit-animation-duration:3s;animation-duration:3s}@media (prefers-reduced-motion){.animated{-webkit-animation:unset!important;animation:unset!important;-webkit-transition:none!important;transition:none!important}} .optimole-no-script img[data-opt-src]{display:none !important}html.optimole_has_js .elementor-section[data-settings*=background_background]:not(.optml-bg-lazyloaded),html.optimole_has_js .elementor-section>.elementor-background-overlay:not(.optml-bg-lazyloaded),html.optimole_has_js .wp-block-cover[style*=background-image]:not(.optml-bg-lazyloaded){background-image:none !important} img[data-opt-src]:not([data-opt-lazy-loaded]){transition:.2s filter linear,.2s opacity linear,.2s border-radius linear;-webkit-transition:.2s filter linear,.2s opacity linear,.2s border-radius linear;-moz-transition:.2s filter linear,.2s opacity linear,.2s border-radius linear;-o-transition:.2s filter linear,.2s opacity linear,.2s border-radius linear}img[data-opt-src]:not([data-opt-lazy-loaded]){opacity:.75;-webkit-filter:blur(8px);-moz-filter:blur(8px);-o-filter:blur(8px);-ms-filter:blur(8px);filter:blur(8px);transform:scale(1.04);animation:.1s ease-in;-webkit-transform:translate3d(0,0,0)} .recentcomments a{display:inline !important;padding:0 !important;margin:0 !important} @media screen and (max-width:768px){.footer__icons{-ms-flex-pack:justify;justify-content:space-between;padding:20px 0;flex-wrap:wrap}}
Shop with crypto Online While Sheltering in Place
Emergency online shopping is giving a boost to online shopping, leading to unprecedented growth for a number of crypto payment processors. Bitcoin payments become more desirable while there is a global crisis around the COVID-19 season. The ongoing spread of coronavirus has led many people to prefer staying home, and this has caused a massive destabilization of the traditional economy. However, as it often happens, if someone loses, someone wins. Thus, there are a number of benefits for companies from the online industry and for people who use crypto payments as well.
Read also –  10 major companies who accept Bitcoin as payment 
We have prepared a list of companies, who accept payments in Bitcoin and may be useful for you during the quarantine accordingly.
Food Delivery 
Amsterdam-headquartered Takeaway.com accepts cryptocurrency on some of the platforms located in Europe.
This service can provide its customers with meal delivery in 11 countries (Netherlands, Germany, Belgium, Poland, Austria, Switzerland, Portugal, Luxembourg, Romania, Bulgaria, and Israel).
By the way, Germany's largest food delivery portal, Lieferando, works with more than 11 000 restaurants and they added BTC to as its payment option in 2017.
The same applies to its Polish subsidiary, Pyszne.pl, which cooperates with more than 5 000 local restaurants.
If you are not a citizen of Europe, you can choose Burger King in Venezuela, KFC in Canada or PizzaforCoins in the USA.
Furthermore, you can buy an UberEats gift card with Bitcoin and send it to your friends and family! It's a great way to take care of people you love.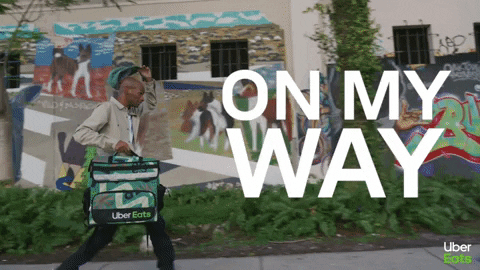 SERVICES
If you are looking how to entertain yourself and your children during quarantine, you may choose Netflix and pay for it with crypto after a monthly free trial.
Also there is a huge choice of goods you may need while sheltering at home. You can find them in Overstock which is currently leading its way to online shopping and cryptocurrency.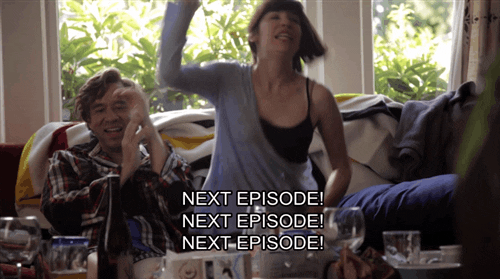 More News All Around the World
Events
Blockchain and Crypto Events: December 2018
December is coming soon. Thus, we made for you a list of December Blockchain and Crypto events around the world. Here they are:
CryptoWorld
10 Major Companies Who Accepts Bitcoin as Payment
Bitcoins are the largest and merely the most known digital currency. In fact, they are taking control of the current cryptocurrency marketplace. You won't be wrong to say that sooner the cryptocurrency will take over the financial transactions around the globe. Here are a few major companies currently accepting Bitcoin.
How to
6 reasons to use TRASTRA Card
Any traveler, businessman or any creative and active person needs a debit card nowadays - for convenience and for security reasons. Not only it allows one to prepare for the journey, but is also making it easier.